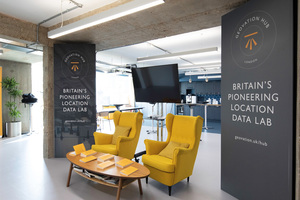 Designed to springboard pre-seed or seed stage start-ups using location or property data to the next level, the programme is seeking the next cohort of promising PropTech and GeoTech entrepreneurs to benefit from the host of resources and guidance it offers.
Now entering its fifth year, the programme has an established track record of success having supported 111 British-based start-ups in becoming thriving businesses, which have seen the creation of more than 400 new jobs and £61 million in third-party investment.
Start-ups accepted onto the competitive programme will benefit from:
up to £20,000 in grant funding
access to high quality data from HM Land Registry and Ordnance Survey
access to land and property insight from HM Land Registry and geospatial expertise from Ordnance Survey
access to office space in London, Cardiff, Bristol, Birmingham and Manchester
access to product development capabilities
access to a team of full stack developers to help them build their product/service
business mentorship and coaching
access to years of industry experience and an extensive business network
John Abbott, Director of Digital, Data and Technology, HM Land Registry
The potential benefits of the programme for the property industry, and wider economy, on the back of the UK's promising and innovative PropTech industry are not to be underestimated. We're excited to be supporting the next wave of PropTech businesses through Geovation and doing our part to help the UK realise those benefits.
Alex Wrottesley, Head of Geovation
To succeed, start-ups need nurturing, and access to experience, expertise and quality data. That is what we do with our programmes. We provide warm and welcoming environments that encourage them to thrive. Without that intense level of support, it is much harder for start-ups to make an impact.

We are eager to hear from and help ambitious start-ups that use location and/or property data, and who have a clearly defined business plan but lack the resources needed to deliver it.
/Public Release. View in full
here
.