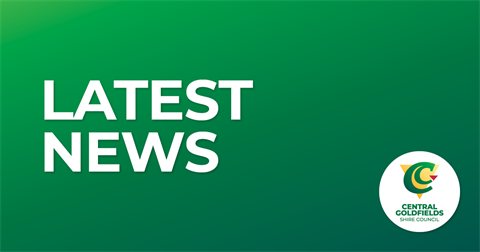 Central Goldfields Art Gallery is set to reopen this week with a new exhibition by renowned Australian illustrator Terry Denton.
The Many Story Treehouse Exhibition: Celebrating Terry Denton's illustrations for the phenomenal Treehouse series by Andy Griffiths and Terry Denton is opening to the public this Saturday 4 July.
The exhibition showcases Terry Denton's original illustrations, sketches and layouts showing the development of crazy ideas, characters and stories for the phenomenally successful Treehouse series developed with author, Andy Griffiths.
The exhibition, from Books Illustrated, comprises original framed works along with books and story boards showing the design process. The exhibition also includes all the original illustrations for all nine titles of The Treehouse books.
Central Goldfields Shire Chief Administrator Noel Harvey said The Many Story Treehouse Exhibition is the perfect way to re-open the Gallery following its closure due to the COVID-19 pandemic.
"What better way to kick off the reopening of the Gallery than by hosting an exhibition by a famed Australian illustrator."
"The Treehouse series is an incredibly popular book series with children and young people today. I have no doubt we have a few fans of Terry Denton and Andy Griffiths here in the Central Goldfields Shire who would love to see this exhibition."
Children visiting the Gallery are encouraged to draw their own ideas on a giant treehouse mural created by Terry Denton especially for Central Goldfields Shire which also forms part of the exhibition experience and will remain in the community.
There are free takeaway school holiday activities for kids with signed copies by Terry Denton of the Treehouse books to be won. Maryborough Regional Library and Central Goldfields Art Gallery are providing showbags to help entertain the kids these school holidays. These are available from the Library and Art Gallery.
The Many Story Treehouse Exhibition will be on display at Central Goldfields Art Gallery until 16 August 2020.
The Gallery will initially be open on Saturdays and Sundays from 10am to 4pm with some changes in place to protect the health and wellbeing of visitors and staff.
There will be a maximum of 18 visitors at any one time at the Gallery. The Gallery is free to enter but we ask that where possible visitors book their visit online through https://events.humanitix.com/the-many-story-treehouse-exhibition
Visitors to the Gallery must adhere to the following guidelines to keep our visitors and staff safe:
Stay home if unwell.
Hygiene –hand sanitiser will be provided at our entry/exit and throughout the Gallery. We have also increased the cleaning of the Gallery to keep everyone safe.
/Public Release. View in full
here
.