Waverley Council has the announced the names of the new commercial tenants taking up residence in the iconic Bondi Pavilion when the heritage beachside venue reopens next year.
Following an exhaustive tender process, the tenancy for the Pavilion's café/restaurant (Shop 4) site was awarded to House Made Hospitality who are represented by Scott Brown, Justin Newton and Stephen Seckold from Circular Quay's multi-level dining venue, Hinchcliff House.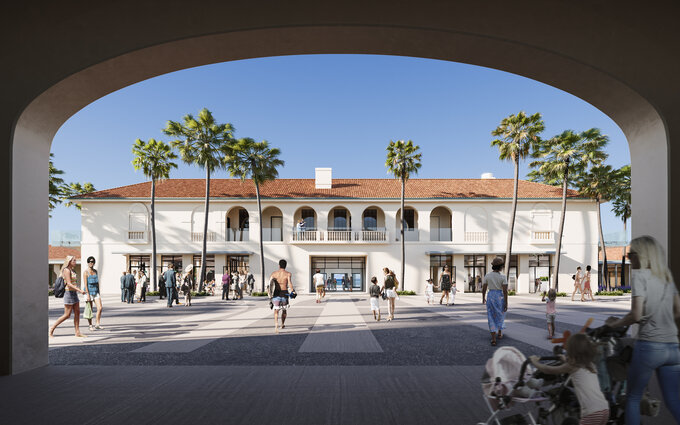 The restaurant, Bondi Promenade, will be an all-day dining venue offering coffee and freshly-baked goods in the morning to casual bistro fare featuring seafood and vegetables cooked over a charcoal grill.
Scott Brown said Bondi Promenade's cuisine will be Australian at heart whilst drawing on inspiration from coastal regions of the world that share the love of the sea.
"The food will be approachable, designed to share and offer something for everyone and every price point," Mr Brown said.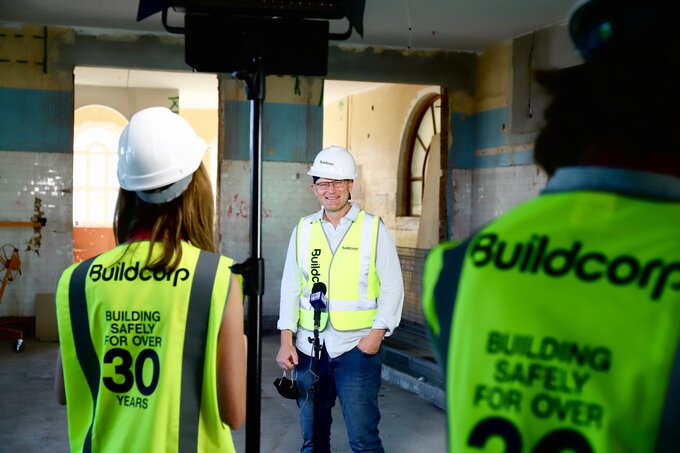 "Breakfast will be light and fresh with health in mind whilst an all day menu will encompass chilled seafood, freshly grilled fish, meat and vegetables served with minimal fuss, pizza style flatbreads with light fresh toppings and scoops of seasonal fruit gelato on a summer's day."
The tenancy for the Pavilion's café (Shop 3) site was awarded to Good Atelier founder Aaron Crinis and team whose offerings include North Sydney's Glorietta, Redfern's Woolpack Hotel and previously Diggies at Wollongong, North Beach.
Glory Days Bondi, will feature a beautiful all-day venue for locals and tourists dining-in or taking away.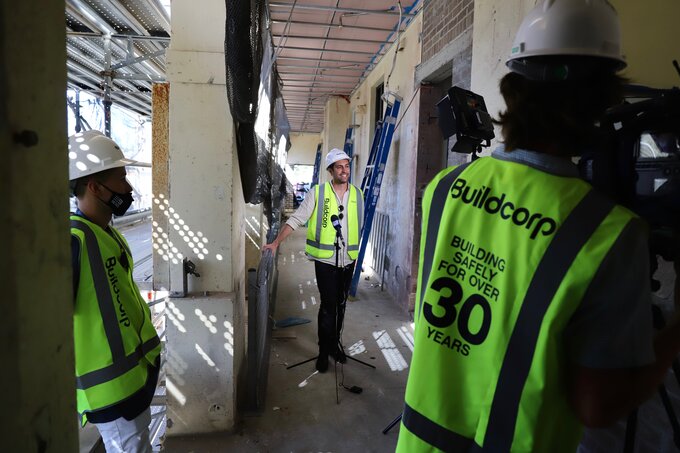 "The Bondi Pavilion is truly an iconic building and we're excited to be opening our doors here with Glory Days, with a design that is both fresh and respectful of this incredible heritage building," Mr Crinis said.
"I love the opportunity that comes with rebirthing heritage sites, sites that have played such an important role in developing communities over the generations.
"Community hospitality is hugely important to me no matter the style of venue or it's location. But I particularly love the community feeling that comes with beach cafes – Everyday life from sun up to sun down and exposure to such wide variety of people enjoying the space you've created in so many different ways."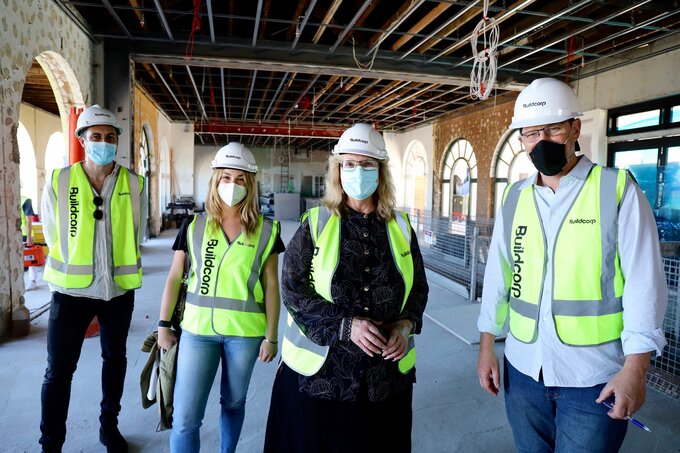 The tenancy for the retail (Shop 2) site was awarded to retail clothing brand Between the Flags (Aust) Pty Ltd operator Grant Oayda. Mr Oayda has operated Between the Flags in Bondi Beach for many years and also previously in The Rocks and Darling Harbour.
Briony Oayda, the new Managing Director of Between the Flags, said Bondi's colorful history has always been a key inspiration for the brand and that after 20 years of operation at the Pavilion "We can't wait to get back into the iconic building".
"With the new build, our store designers have been given an exciting canvas to work from and we can't wait to share our new space with the world," Ms Oayda said.
"We are incorporating elements of The Pavilion, the beach and the Australian environment into the store design. We will also be working more closely with the community than ever before, collaborating with local artists and clubs to showcase Bondi's unique personality to the mix of locals and tourists that frequent Bondi Beach."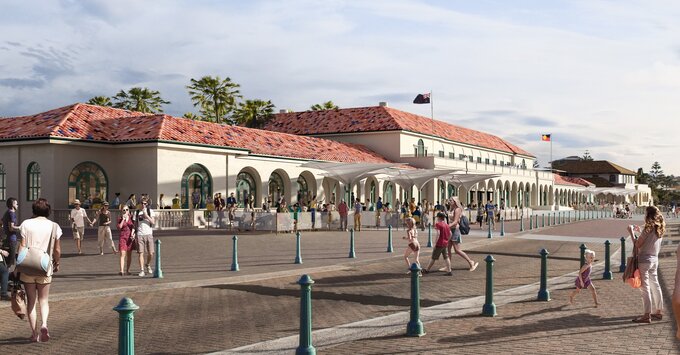 Previous tenant Surfish Café is returning to operate from Shop 1 as the tenant had an existing lease in place at the time of the building's closure for restoration.
Mayor of Waverley, Paula Masselos, said Council's tender process attracted a very high calibre of applicants vying to operate in one of Sydney's most famous locations.
"Our successful applicants each have a wealth of experience operating successful businesses in waterside locations, including dining outlets located in heritage buildings," Mayor Masselos said.
"We wanted to attract providers who relish that aspect of Bondi Pavilion and whose offerings compliment the needs of people who live, work and visit Bondi.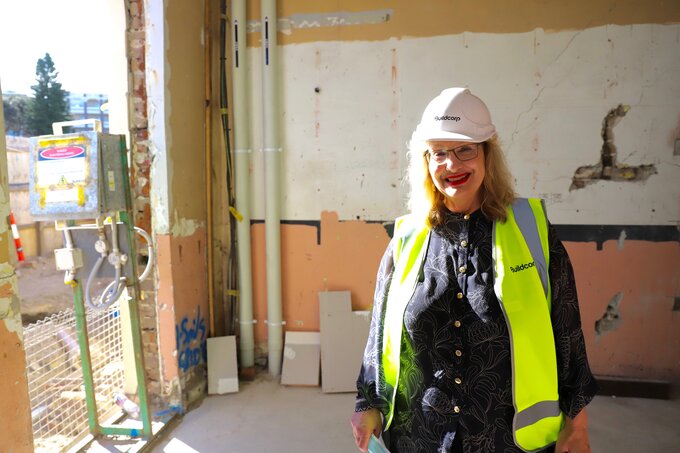 "Council is restoring the Pavilion as a thriving community and cultural hub of the future and these experienced commercial tenants will add to this success. We are very proud to be giving the Pavilion a new lease of life so that it can continue to serve as a meeting place and a place of cultural learning with a strong focus on sustainability."
The new dining tenants each have experience working in historic buildings; Hinchcliff House began life in the 1860s as a wool store and Diggies North Beach is housed in a 1930s heritage-listed art deco building.
Surfish, Glory Days Bondi and Between the Flags will be located at the northern end of the building and Bondi Promenade will be located at the southern end.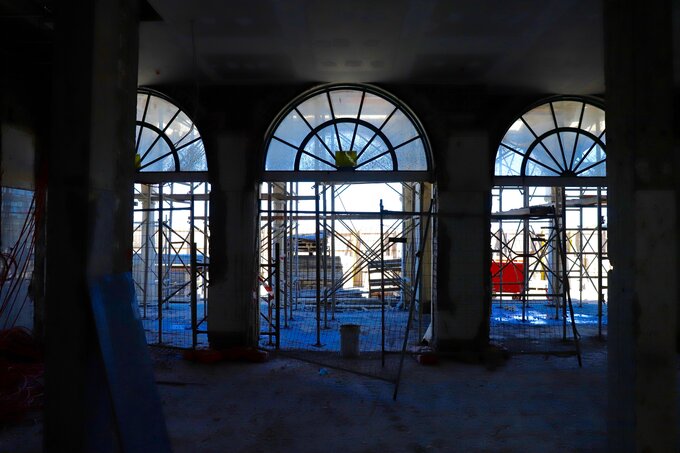 The Council's restoration and conservation works are due for completion early next year and take into account current impacts of COVID-19 restrictions on construction in Greater Sydney. Fit out of the commercial spaces will commence once building works are completed.
The Council's restoration includes:
a spacious new art gallery
flexible cultural spaces housed within a new 'Bondi Story Room'
a community radio station
two dining venues (a restaurant and a café)
larger Pottery Studio including a second kiln
new toilets, showers and a family and accessible bathroom and change space
expansive refurbishments and upgrade to all the Pavilion's unique existing rooms
landscaped internal courtyard spaces
new grand entrance to the north and creating additional east-west connections through the Pavilion
better connection from Campbell Parade to the beachfront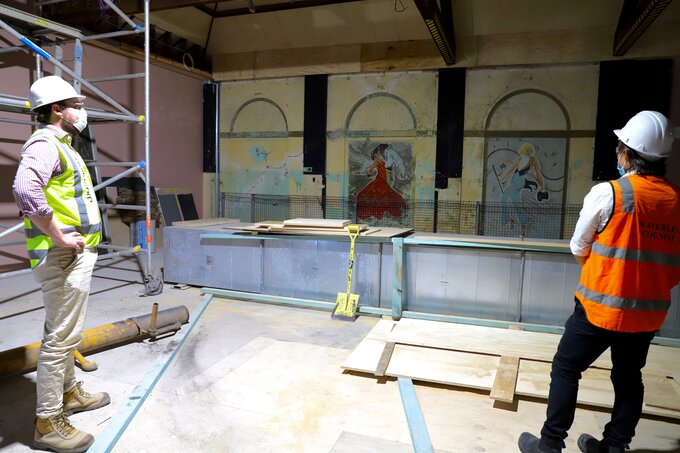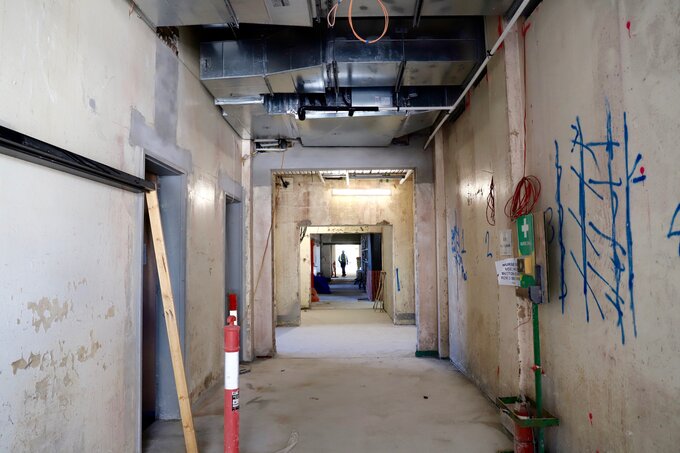 The Council's Arts and Culture team is focused on delivering an exciting and diverse creative program at Bondi Pavilion, which in turn supports the local community, Waverley's economy and the broader arts sector.
To register for project updates, sign up here .
/Public Release. This material from the originating organization/author(s) may be of a point-in-time nature, edited for clarity, style and length. The views and opinions expressed are those of the author(s).View in full
here
.