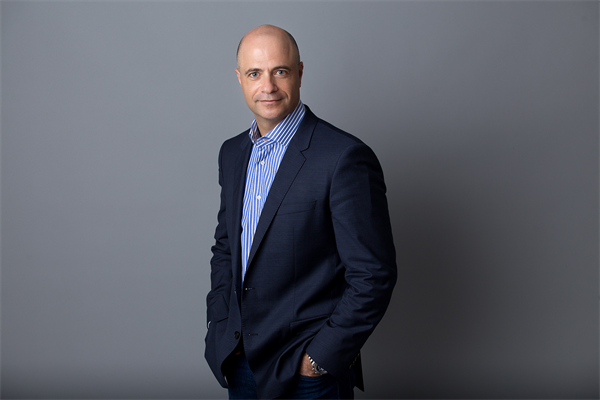 However, according to RiskWise Property Research CEO Doron Peleg, while some areas deliver strong capital growth, this does not necessarily make it a good place to invest in all dwelling types and definitely not in all areas.
"The good news is that while, in general, solid capital growth for dwellings is unexpected, particularly for units, houses in high-demand areas and those subject to rezoning are likely to enjoy long-term solid capital growth," Mr Peleg said.
Over the past five years houses delivered a modest capital growth of 21 per cent, an average of 4 per cent a year, which is significantly below the Australian benchmark.
However, some areas did deliver outstanding capital growth in the past 12 months, significantly outperforming the benchmark. See graph below:
Units delivered very poor capital growth of only 9 per cent during that period, an average of 1.8 per cent a year. This poor growth is driven by both a high level of supply and, generally, a low demand for units in the Greater Adelaide area, where houses are the preferred dwelling option.
The 30-Year Plan for Greater Adelaide created by the South Australian government in 2010 and updated in 2017 identifies the need to increase housing supply near jobs, services and public transport to improve affordability and provide opportunities for people to reduce their transport costs.
Specific sites have been identified for denser housing developments while 'alternative housing types include next generation granny flats, row terraces and laneway housing. New development will build on and enhance local valued character. Neighbourhoods will offer a wide range of services that can easily be reached on foot or bicycle, including schools, health care providers, shops, parks, sports facilities and public transport. New housing will be focused in areas close to existing and new high-quality public transport infrastructure. A new compact urban form will be supported by continued improvements to public transport systems such as the electrification of the rail lines and the building of a new tram network,' the report states.
"What this means is that some areas of Greater Adelaide, but not all, will benefit from solid capital growth," Mr Peleg said.
"The plan means there will be rezoning and demand for land will be high, so houses located within these areas with good-sized blocks will enjoy strong demand from developers.
"Also, the number of those houses will decrease significantly over time, meaning they will enjoy an increase in land value as areas are rezoned to medium density. While supply will rise on the one hand, on the other, large properties that are currently freestanding houses are projected to enjoy solid capital growth."
He said other areas that would indirectly benefit from the rezoning, but were not subject to it, were those bordering them, that were well located, in quiet areas also with large blocks.
"Overall people are looking for quiet areas neighbouring those rezoning areas," he said.
"For example, what we have seen is that rezoning in the inner-western suburbs of Melbourne resulted in plenty of units but this, in turn, led to significant capital growth of houses across the entire western corridor.
"Of course, population growth is a major contributing factor and at the moment we don't have that here in Adelaide."
In fact, Greater Adelaide has suffered from extremely slow population growth thanks to sluggish overseas immigration and a high rate of people moving interstate to find employment. Therefore, it is crucial to carefully select the area, property type and configuration.
The 30-Year Plan for Greater Adelaide forecasts a population increase from 1.3 million now to about two million by 2045, requiring an estimated 248,000 additional houses.
However, according to RiskWise's latest Quarterly Risks & Opportunities Report, while the labour market has significantly improved in the last couple of years, the effective unemployment in South Australia is still above average and the employment market is still relatively soft. This has a strong connection with low population growth and, therefore, low demand for dwellings.
"South Australia is projected to continue its economic and growth improvement, however, this is a slow process and is unlikely to result in significant changes to demand in the short to medium term," Mr Peleg said
"So, while there will be some strong pockets, there will also be some negative ones especially when considering issues such as oversupply and a flagging economy."
He said overall units carried a higher level of risk. The demand for units among owner-occupiers in South Australia was low and APRA's lending restrictions, alongside voluntary lending restrictions by the major lenders, such as lower loan-to-value ratio (i.e. higher deposit), meant the outlook was not particularly good in areas suffering from oversupply and given units were not considered a popular dwelling option among families.
He said the highest risk area for units was Adelaide CBD (postcode 5000), where oversupply was extreme and had only delivered 0.1 per cent capital growth in the past 12 months. In particular, off-the-plan units in high rises, that were unsuitable for families, carried the highest level of risk.
Dwelling supply for houses over the next 24 months sits at 13,054, or 3.16 per cent of the current supply, and for units 9,301 or 11.3 per cent. However, in the Statistical Area Level 4, Adelaide Central and Hills had 4,929 units in the pipeline or 16 per cent. Capital growth here for units over the past 12 months sits at 3.58 per cent, three years at 9.03 per cent and five years at 11.56 per cent.
"However, the housing market is showing some evidence of recovery, particularly with its steady recent price growth rate and high levels of public and private expenditure, for example, the Government's Integrated Transport and Land Use Plan (ITLUP), which supports a compact urban form underpinned by a network of quality trams and public transport.
"The demand for houses is projected to remain moderate and, therefore, only moderate capital growth is forecast, in general. However, this growth is projected to greatly vary across Greater Adelaide and popular areas and those areas subject to rezoning, or adjacent to it, are likely to enjoy good growth drivers."
—
/Public Release. The material in this public release comes from the originating organization and may be of a point-in-time nature, edited for clarity, style and length. View in full
here
.