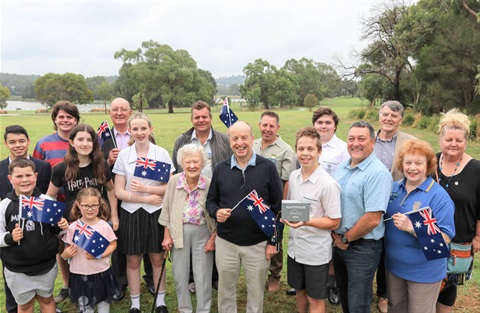 Decades of service to the community and young people leading in their fields has been recognised by Council in its 2020 Australia Day Awards.
Thirteen community members and a community group received Australia Day Awards and Certificates of Recognition at a ceremony held at the Yarra Glen Memorial Hal on Sunday, 26 January.
Mayor, Richard Higgins, congratulated the award winners, all of whom have shown passion, commitment and care for others in their professional, academic and personal lives.
"If you ask people what they love about the Yarra Ranges, the answer is usually, and rightfully, that the people and the sense of the community is one of our greatest assets," Cr Higgins said.
"Reading the nominations and hearing about the extraordinary people we have in our communities, you absolutely have to agree with that.
"In this year's awards list, we have people like Dick Leith, who has volunteered in various roles for more than 70 years and even dug the original hole for the Warburton swimming pool, where the Warburton Recreation Precinct is being constructed now.
"Our Young Citizen of the Year is Jayden Crozier, a young Aboriginal man who has received multiple awards for educational and sporting achievement, studies law, politics and international relations and has interned with the United Nations in Geneva.
"Our Young Environmental Achievers this year, The Platypulse Project Team, is a group of students who, with the Yarra Ranges Tech School and Melbourne Water, created a digital sensor which monitors water quality in the Monbulk Creek to ensure the water is safe for platypus.
"These are just a few examples of the incredible people we have who live, work, play and volunteer in the Yarra Ranges, and our environment, our community groups and the community as a whole is better for having them here.
"Congratulations to all of our Australia Day Award recipients and for all of our residents who, on 26 January, officially became Australian citizens."
Award recipients
Citizen of the Year – Paul Tripp
Having lived in the Yarra Ranges all his life, Paul has called Lilydale home for the past 10 years.
Paul has been a part of the Mount Evelyn Scouts Association since he was in cubs, before he went on to be a leader with the organisation for the past 30 years. Over this time, he has seen many children go through the cubs program and onto Scouts, picking up valuable life skills along the way. He's also helped improve the facilities of the Scouts to get them up to a better standard.
It's through Scouts that Paul also became a part of the Lilydale Agricultural and Horticultural Society, whose major project is the annual Lilydale and Yarra Valley Show. Paul went on to be Vice-President, and now President, of the society and has been working hard to help improve the show and help community groups become involved as well.
The time and effort that Paul has put into his community is a huge achievement, and he has bettered the lives of many people as a result. Paul is thoroughly deserving of this years Citizen of the Year award.
Mayor's Lifetime Achievement Award – Dick Lieth
Dick has been a staple in the Warburton community for more than 70 years. A returned serviceman from World War II and a timber industry worker by trade for 30 years, Dick was one of three community members who purchased the privately-owned golf course in town and turned it into the Warburton Golf Club, where he has since volunteered for more than 70 years.
He's a life member of the Warburton Football Club, has volunteered on local primary school committees and the local Scouts group, was instrumental in establishing the Warburton Community Bank and excavated the original hole for the Warburton swimming pool with his logging machinery.
Last year, Dick helped Council to turn the sod on the Warburton Community Recreation Precinct's construction, which is occurring at the site of the former pool.
Young Citizen of the Year – Jayden Crozier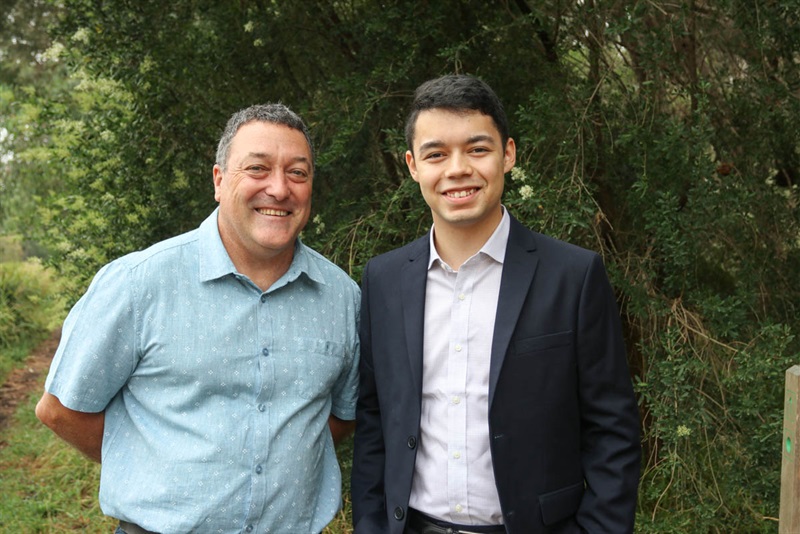 Jayden is a young Aboriginal man whose interest in law and politics has taken him all the way to the United Nations.
In 2014, Jayden represented Yarra Ranges at the National Indigenous Youth Parliament in Canberra and, later that year, was awarded the EMR NAIDOC Youth Sports Award.
While studying his double degree in Law (Honours) and Arts, majoring in Politics and International Relations at Monash University, he took on the responsibility of being the Indigenous Office Bearer at the university Student Association and has been on policy committees relating to Aboriginal and Torres Strait Islander issues.
In 2017, Jayden was successful in an application for an internship with the United Nations and in 2018 was placed at the Australian Permanent Mission with United Nations for the Human Rights Council in Geneva. That year, he received the EMR NAIDOC Youth – Educational Achievement award.
Though he studies full time, Jayden has already taken up employment as a paralegal.
Jayden is hard-working, reliable, passionate and diligent, and has consistently shown leadership and political savvy as he takes on responsibilities and opportunities head on and advocates for his community. He has been a stellar role model and advocate for Aboriginal students in Yarra Ranges, which he has continued into his university studies and his work around the world.
We at Yarra Ranges are proud to say that Jayden is a member of our community, and we look forward to watching his life and career continue to flourish.
Environmentalist of the Year – Bill Incoll
Bill has been a passionate environmentalist for many years.
A founding member of Friends of Sherbrooke Forest, Friends of Ferny Creek and the Community Weed Alliance of the Dandenongs, where he now serves as Vice President, Bill has dedicated his time and passion to improving the environment in the Dandenong Ranges. Bill has advocated for and helped to instigate the development of biocontrol for one of Australia's most invasive noxious weed, the Wandering Tradescantia.
While biocontrol was developed and approved, Bill worked with CWAD to map creeks and streams in the Dandenongs to monitor the Wandering Trad's extent and remove it wherever possible to protect streams.
Following the approval of biocontrol, Bill has worked with the CSIRO to test the measure and worked with community members and groups to begin the introduction of the biocontrol fungus.
Bill is also president of Monbulk Landcare and an active member of the Sherbrooke Lyrebird Survey Group, and is known for his leadership, his passion for the environment and his advocacy to improve the world around him.
The benefits of Bill's many decades of work can be seen in the preservation and enhancement of the environment in the Dandenong Ranges, and he is a deserving winner of the Environmentalist of the Year award.
Ken McIntosh Memorial Award (Young Environmental Achiever of the Year) – Platypulse Project Team
At only a young age, Platypulse Project Team members Molly, Mitchell, Joshua and Josh have already shown significant passion and ingenuity for their local environment and native animals.
The group, students at Belgrave Heights Christian School, worked with their teacher and Yarra Ranges Tech School to develop the Platypulse – a digital sensor that can monitor water quality for platypus living in Monbulk Creek which borders the school.
The Platypulse checks turbidity, oxygen levels and ph to check the health of a waterway and the team already has plans to develop phosphate and nitrogen sensors to measure grey water run-off and pollutants.
Each of the four students took responsibility for different aspects of the project, such as research, finding existing sensors, working with circuitry and programming, and liaising with Melbourne Water and Yarra Ranges Tech School. As the Platypulse is developed further, data will be presented to Melbourne Water.
Many groups in the Dandenongs work to preserve and enhance the natural environment, particularly around the Monbulk Creek where platypus live. The work of these students to develop practical tools to measure water health shows initiative, drive and imagination. Congratulations to Molly, Mitchell, Joshua and Josh, who are all worthy recipients of the Ken McIntosh Memorial Award for Young Environmental Achievers of the Year.
Ian De La Rue Award for Community Leadership – Mike O'Meara OAM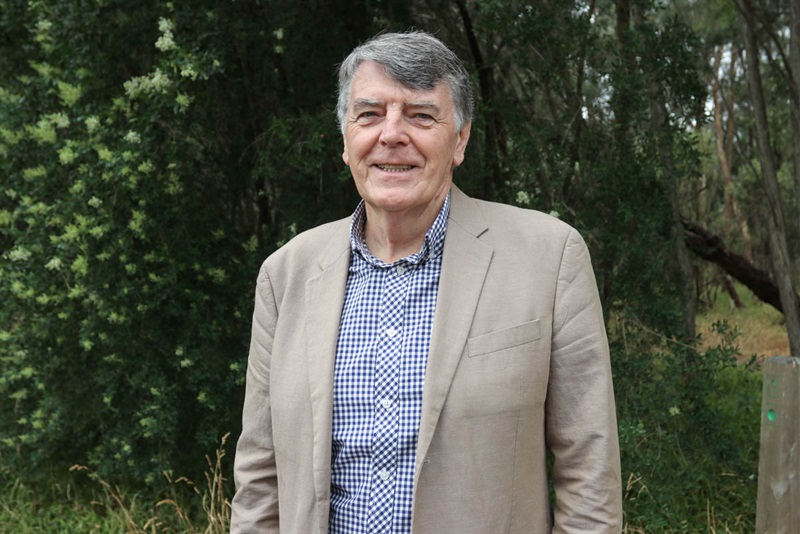 Mike O'Meara has spent years working to improve his community and the lives of returned servicepeople. He has worked on the Board of Vasey RSL Care (where he is currently Chair of the Board), Carry on Victoria, as Chair of the Sir Edward Dunlop Medical Research Foundation and was Deputy Commissioner of Victoria of the Department of Veterans' Affairs.
All of Mike's work has resulted in an honorary life membership from the RSL for exceptional work with veterans, a Kevin Heinze Community Award from the Rotary Club of Montrose for service to the community – particularly young people and adult community sport, community involvement and the support of local veterans' groups and individuals.
He has served on committees for Parade College, Yarra Ranges Council, as a member of the Churinga Project and as President of the Kilsyth Senior Football Club. The Churinga Project aims to work with the Kilsyth Community Plan to improve safety and amenity in the area around the Churinga shopping centre in Kilsyth, and Mike used his connections with the football club to organise a clean-up event with the Kilsyth Football Club to beautify the undeveloped land between Kilsyth and Churinga shops.
Mike has also played a part in helping initiate the master plan at Pinks Reserve in Kilsyth.
Mike's community leadership was awarded in 2017 when he was awarded a Medal of the Order of Australia (OAM), one of the highest levels of recognition for outstanding achievement and service by the Australian Government.
Mike leads by example, gets involved and dedicates his time to helping others, and is a fitting recipient of the Ian De La Rue Award for Community Leadership.
Yarra Ranges Community Group of the Year – Lilydale Agricultural and Horticultural Society
The Lilydale Agricultural and Horticultural Society has been a key part of the Lilydale community for decades, with the annual Lilydale Show being run by the society for 60 years.
The Lilydale Show brings thousands of visitors from the wider Yarra Ranges and across the state to enjoy rides, games, displays and events that showcase the agricultural, horticultural and creative produce of the region.
Competitions and demonstrations bring out farmers, gardeners and artists, while music, dancing and information displays give people of all ages something of interest.
The LAHS, a registered charity, has entertained, delighted and informed the community for more than 60 years and, following a stellar event in November 2019, is a worthy recipient of the Yarra Ranges Community Group of the Year.
Certificate of Recognition – Thomas Hennessy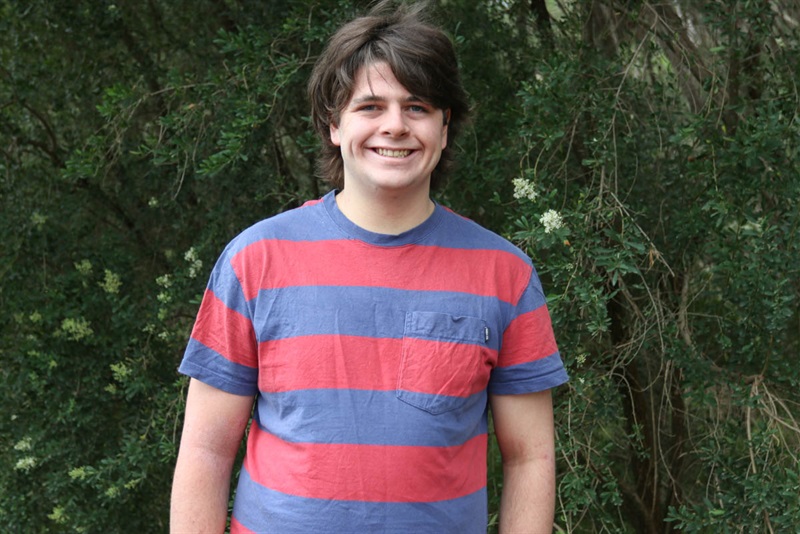 Thomas, 19, has a deep interest in the environment and animals that has carried him through years of volunteering around the state.
He volunteered with the Mount Evelyn Environment Protection and Progress Association (MEEPPA) in 2014, helping to revegetate Tramway Reserve. Since then he was worked in the Strathallan Family Landcare's conservation projects, building nest boxes and performing surveys for endangered squirrel gliders in Rochester and Echuca.
He's joined the captive breeding program for the gliders and established a small breeding project in the Dandenongs, the Montrose Glider Breeding Project, which started with a pair of Squirrel Gliders in November 2018 and last year resulted in joeys being born.
Thomas also spent three days in the Victorian Alps conducting a survey of the rare and critically endangered Spotted Tree Frog.
Thomas has worked with Mount Rothwell Biodiversity Interpretation Centre and Wildlife of the Central Highlands before rejoining MEEPPA, where he works on fauna surveys. His volunteer work, accompanying a full-time study load as he completes a university course in Zoology, is admirable and worthy of recognition.
Certificate of Recognition – Bec Brannigan
Bec is working tirelessly in the Mount Evelyn community to reduce the amount of waste going to landfill.
She's worked with cafes to help reduce the amount of single-use plastics are used and helps others to adopt waste strategies so they can think critically about what they use and where their waste goes.
She's a volunteer with the Mount Evelyn Community Toy Library, where she's been the president of the committee for the last three years, and consistently sets a great example for her children and others in the community of how to be mindful of your impact on the earth.
Certificate of Recognition – John Francis Stanhope
John has an extensive history with the wider Healesville area.
Owner and operator of a nursery in town for 42 years, John has served as the Morning Service Bugler with the Healesville RSL, performing The Last Post and Reveille for 45 consecutive ANZAC Day services.
John and the RSL also get along to do services at local nursing homes in Healesville a few days before ANZAC Day, so that the residents can also pay their respects.
John has also performed at primary schools and at Remembrance Day services as well. The ANZAC Day services draw hundreds of attendees from Healesville and its surrounds and, following speeches and presentations from community members, John's performance of The Last Post and Reveille provides an emotional punctuation to the event.
Certificate of Recognition – Morris Maxwell
Morris has been a tireless volunteer in the Coldstream community for more than a decade.
He has led and inspired the Friends of Margaret Lewis Reserve to regenerate and rehabilitate the natural environment of the reserve. Morris has worked with the community and Council to plan and deliver planting days, community events, building and maintaining trails and to mow, weed and nurture Margaret Lewis Reserve to keep it at its best.
He visits the reserve most days and works to maintain and improve the landscape, all the while keeping his friendly manner and quirky humour that people know him for in the community. Morris always turns up and lends a hand, and the community is always better for it.
Certificate of Recognition – Pam Ramadge
Pam Ramadge has been a crossing supervisor at Wandin Yallock School since 1972.
After filling in for her sister as a supervisor for three months, Pam quickly became an enduring part of the school community and has guided three generations of families across roads on their journeys to and from school.
Crossing supervisors are often the first public face that children see when they start school and Pam has been a consistently welcoming and encouraging face to greet them. While Pam is paid for her role as a Crossing Supervisor with Council, her care and passion for her work over more than 45 years is worthy of recognition from Council and the community.
Certificate of Recognition – Maisie James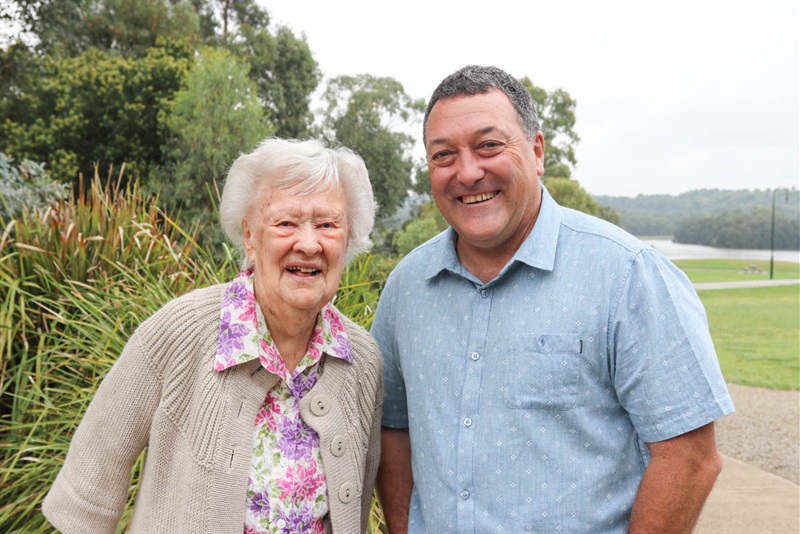 When it comes to long-term volunteers in the Yarra Ranges, few people have contributed like Maisie James. At 98, she has been an active participant of the Ferny Creek Horticultural Society for more than 70 years.
After settling in Ferny Creek as newlyweds in the 1940s, Maisie and her husband Keith (now deceased) went along to the first meeting of the FCHS when activities resumed after the Second World War. They joined on the spot in 1947 and Maisie spent years helping with flower and plant shows, assisted with catering, propagated hundreds of plants at their property to raise money and held many roles with the group, including President.
In 2019, she represented the group by laying a wreath at the Ferny Creek war memorial on ANZAC Day, opened her garden to FCHS members and attended many meetings and shows. In 2007, she and her husband Keith were jointly awarded the John Pascoe Fawkner Medal by the Royal Horticultural Society of Victoria in recognition of their contribution to horticulture and FCHS.
Certificate of Recognition – Tracey Boyd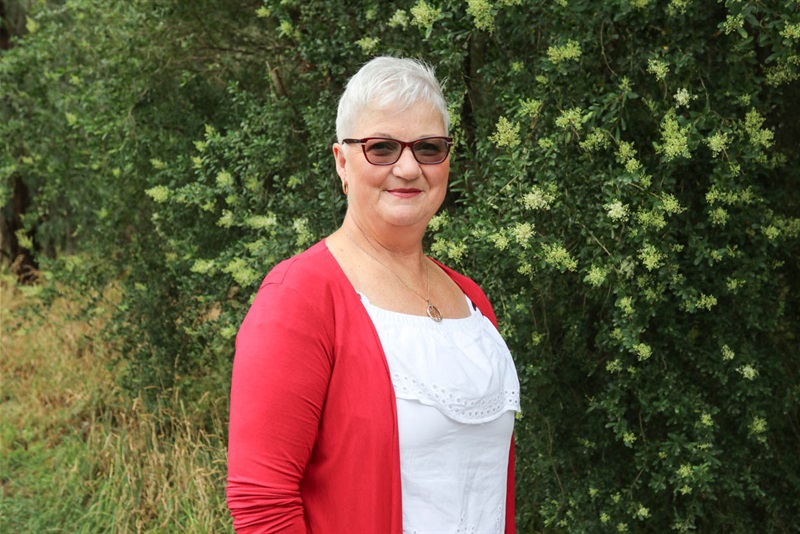 Tracey is one of Council's longest-serving Crossing Supervisors, serving in Yarra Glen for 22 years, helping children get to school each morning. Over that time she has not only crossed her own children, but her grandson as well.
Tracey has been a part of the Yarra Glen community for 32 years and has helped the Yarra Glen CFA with promoting community safety, helping run barbecues with children and more.
Tracey has become an integral part of the Yarra Glen community over the past 32 years, so this is certainly worthy recognition of her continued efforts in the town she loves.
Certificate of Recognition – Karin Koeppen
Karin came out to Melbourne from Germany in 1956 for the Melbourne Olympics, and has lived in Ferny Creek since 1960.
Karin has had the well-known tourist destination, the Cuckoo Restaurant in Olinda, since 1958, which is a smorgasbord style restaurant serving Bavarian cuisine.
Over this time Karin has given an enormous amount back to her community, contributing to many local groups such as the Olinda Fire Brigade, and local scouts/cubs groups.
Karin has made her stunning venue available for countless fundraising events over the years. Her personal belief is the more you give, the more you get back, which is what drives her passion for supporting her community.
Karin's compassionate soul and caring nature has meant that she has helped the lives of many, all while keeping patrons of her restaurant well fed and thoroughly entertained.
/Public Release. This material comes from the originating organization and may be of a point-in-time nature, edited for clarity, style and length. View in full
here
.