The $470 million Westfield Coomera, next to the Coomera Train Station, is due to open its doors within the next few weeks.
The opening on October 11 will see retail space spanning 59,000sq m, 140 speciality stores, major supermarket and retail outlets and a cinema complex, with 7500 jobs created through the construction of the centre.
It heralds the start of big things for the property market in the region as more residential and commercial developments come to fruition.
RiskWise Property Research CEO Doron Peleg said the Town Centre, which had been decades in the planning, would stimulate the property market with long-term capital gain forecast.
In fact, he said the whole region stretching from Oxenford in the south to Pimpama and Ormeau in the north would reap the benefits.
Coomera's median price for houses is $485,267 and for units $344,029, which Mr Peleg said made them "very affordable".
And with the forecast population growth, high demand would create healthy capital gains over the next decade.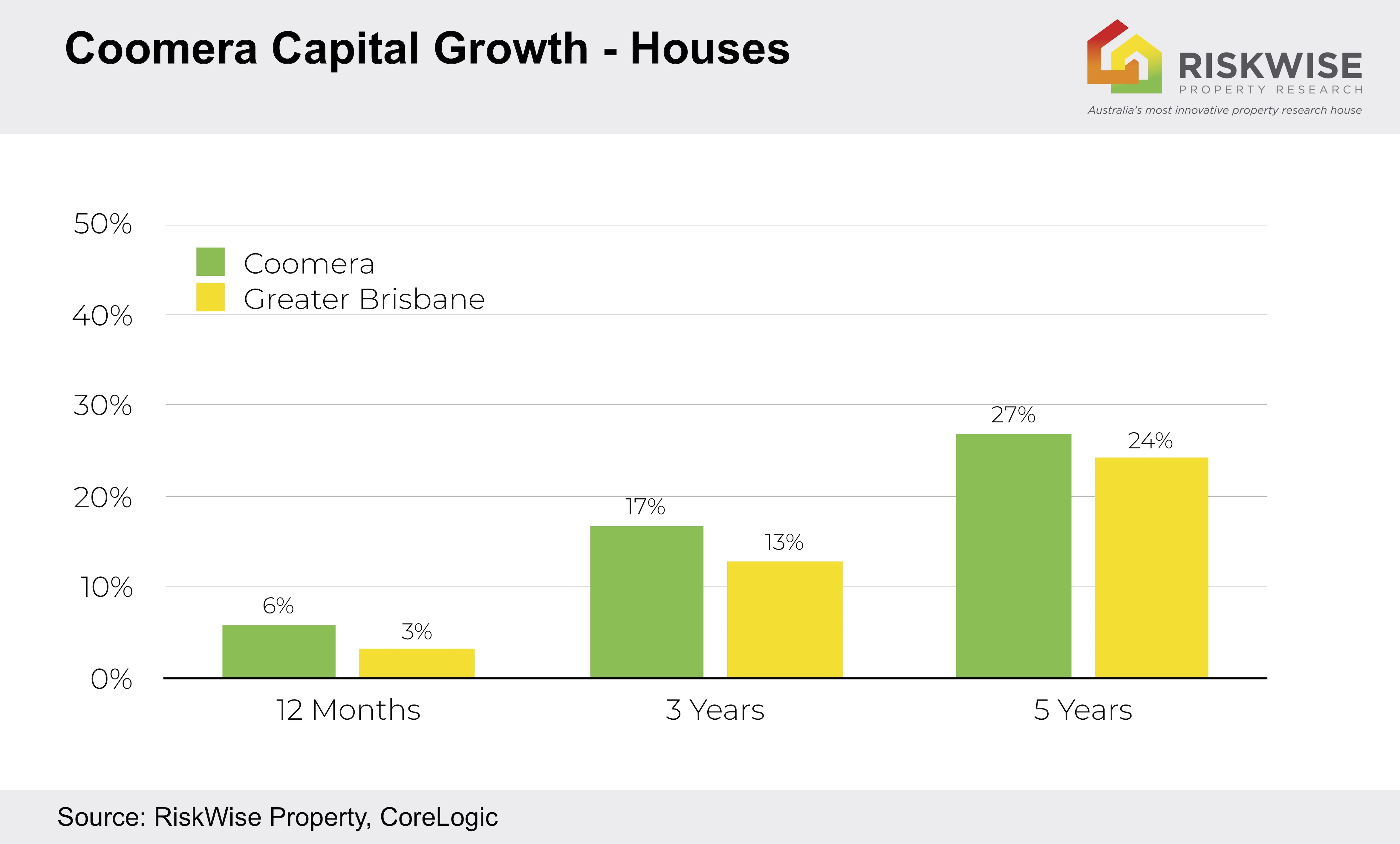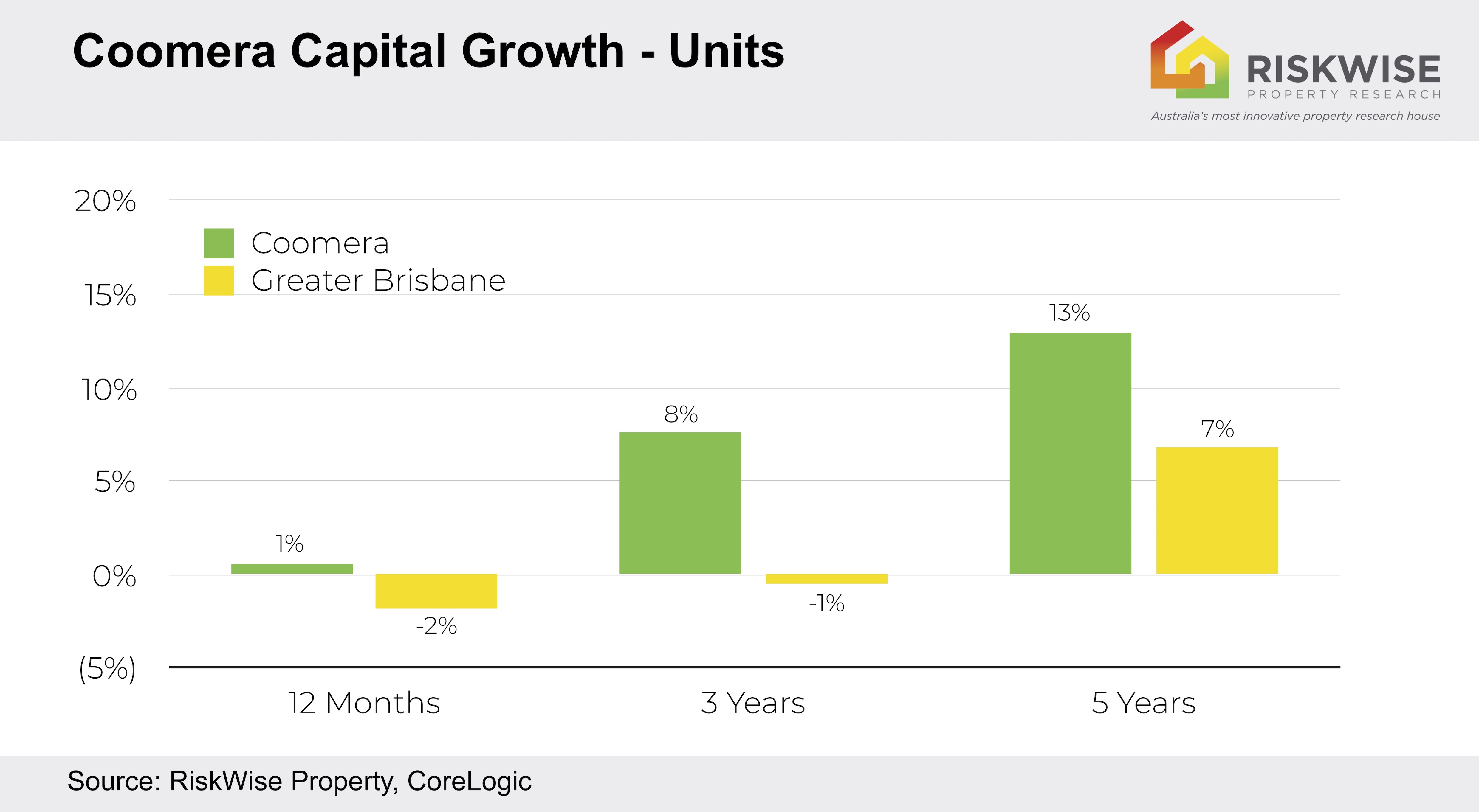 He said it was important to remember that while houses were always a good investment, units carried a higher level of risk due to potential oversupply issues and that they did not appeal to families looking for three bedrooms and a yard, meaning demand is less.
Mr Peleg said there were 3671 houses in the pipeline for the next 24 months (making up 23.9 per cent of existing stock) and while that carried a certain level of risk in the short term, over the medium and long term the area was likely to experience solid capital growth.
There are 558 units in the pipeline making up 16.7 per cent of current stock.
"The northern Gold Coast growth corridor is probably the fastest growing in the region," he said.
"In 2011 there were 8,793 people living in Coomera but by the 2016 Census there were 13,305. That's a growth rate of 51.3 per cent and with the development of the Town Centre the population is going to rise dramatically."
According to the Queensland Government Statistician's Office (QGSO), the population of Coomera, Pimpama, Upper Coomera – Willow Vale is currently just over 50,500 but this figure is projected to more than double to close to 132,000 by 2036.
"Anywhere we see population growth like this, we also see huge demand for dwellings, and this means the projection for strong capital growth is good," Mr Peleg said.
"Also, with relatively easy access to both the Brisbane CBD, via train or the Pacific Motorway, and the Gold Coast beaches which are less than a 30-minute drive away, or a trip by train and light rail, it only adds to its popularity."
"In addition, Coomera either has, or will eventually have, a community centre, library, numerous sporting facilities, a private hospital and an Olympic-sized pool, plus many more facilities."
The Gold Coast Marine Centre is also based at Coomera as is the popular Dreamworld theme park, both of which are major employers in the area.
Other drawcards for families are the number of quality schools, both private and public, either in the suburb or nearby, including two GCIT campuses in Coomera.
Apart from Westfield Coomera, other shopping centres in the area include Coomera City Centre and Coles Upper Coomera while Westfield Helensvale is a 10-minute drive away.
Plans for a 54-hectare business park, known as The Link Coomera, have also been filed with Council.
/Public Release.View in full
here
.