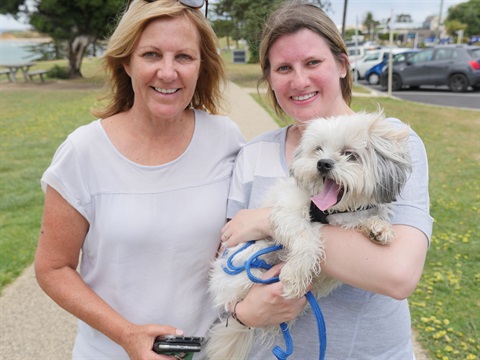 Surf Coast Shire Council is seeking community feedback on potential establishment of an off-leash dog park in Torquay.
A park would provide a fenced space for people to exercise and socialise their dogs.
Council is asking dog owners for input including whether and how often they might use a dog park, where they run dogs off-leash at the moment, and how far they travel to use existing areas.
No formal consultation or planning has yet been undertaken.
"We are just testing the water at this point, seeking an idea of how many people might use a dog park in Torquay," Cr David Bell said.
"Community surveying during preparation of our Domestic Animal Management Plan showed some expressions of interest in one being established to help ease pressure on other areas.
"We need to explore whether a park might be viable alongside designated off-leash and time-share zones. Dog parks can provide a great alternative to use of ovals and open spaces where conflicts between dogs and other users can be an issue.
"The benefits of dog parks are well documented in providing great social and exercise outcomes for owners as well as their pets, and helping produce better adjusted dogs.
"I urge everyone to contribute during our community engagement process."
Investigation of a dog park is also an objective in Council's 2016-25 Open Space Strategy Action Plan.
A new park would be for vaccinated and registered dogs only.
Council's community dog park consultation will remain open until 29 November.
People can contribute to via www.surfcoast.vic.gov.au
/Public Release. View in full
here
.