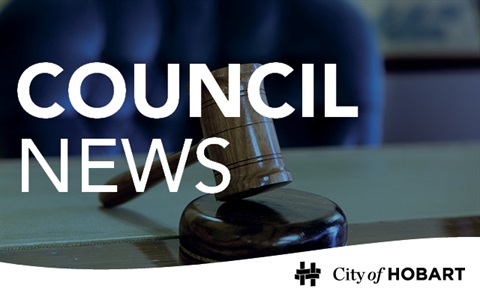 Budget 2022-2023
In 2022-23, the City of Hobart is delivering a $225.8 million budget to build city-shaping infrastructure and boost our creative city and events calendar.
Total operating expenditure is $153.8 million with a surplus of $0.53 million. The city is providing a record investment in infrastructure of $72.05 million, as well as investment in City Safety and Cleaning at $3.7 million, and a $2.2 million investment toward events, festivals, and activations.
The average residential ratepayer increase is 2.27 per cent, or $43 on an average residential rates notice. This does not include State Government Levies administered by the City of Hobart.
"This is a responsible and balanced budget that is designed to deliver a city for all people and improve what matters to residents, businesses and visitors," Hobart Lord Mayor Anna Reynolds said. "The opportunity we have right now is to boldly support innovation, and prioritise opportunities to shape a prosperous, sustainable, and liveable city that is better for the now, and is future-ready."
Council Acting as Planning Authority
An application to convert a New Town property to short stay accommodation was refused by Council due to not meeting planning requirements. An application to construct a garage and studio on a West Hobart property was approved by Council.
Development Statistics
During the month of May 2022, the City of Hobart provided planning approval for 89 development projects worth approximately $114.5 million in total.
Among the project approved were two major projects worth $102 million.
In the 12 months ending May 2022, the city approved 697 planning applications worth a combined $312 million.
Also, during May, 40 building permits were issued to the value of more than $7 million.
In the 12 months to May 2022, a total of 565 building permits were issued for projects worth a combined $243 million.
30-Year Greater Hobart Plan
Council's feedback on the 30-Year Greater Hobart Plan acknowledges that the draft plan provides an important and valuable contribution to planning for the sustainable growth of Greater Hobart and provided several comments for further consideration as the plan moves forward.
Motorcycle Parking in the city
A motion by Alderman Marti Zucco to consider reinstating motorbike parking in Elizabeth Street was approved by Council. Existing parking zones in the centre of Elizabeth Street between Macquarie and Davey Streets have previously been removed. Consultation will occur with relevant stakeholders and a report returned to Council regarding the reinstatement of this parking zone as well as investigating further solutions for motorcycle parking and the charging of electric-powered motorcycles and motor scooters.
Caretaker Provisions
A motion moved by Alderman Simon Behrakis was approved by Council that will see a report prepared around the implementation of caretaker provisions for adoption prior to the 2022 Council elections.
Governance Framework
Council resolved to adopt a new Governance Framework, setting out expectations and standards for Elected Members in their roles and functions on behalf of the City.
UTAS Relocation to the CBD
In May, a public meeting was held in response to the Save UTAS petition which received a number of submissions and responses from the public relating to the relocation of the University of Tasmania from its existing Sandy Bay campus into the CBD. An additional motion from Alderman Jeff Briscoe on 15 March requested a report be prepared addressing the interactions between UTAS and the City of Hobart from 2008.
Council noted the responses, submissions and reports provided in relation to these motions, resolving to provide the information collected to relevant institutions and representatives for consideration.
A new UTAS-related tab on the City of Hobart website will be updated to collate information including:
Supporting information from the public meeting and reports;
A timeline outlining the chronology of dates, meetings, announcements, policies, and decisions agreed by Council relating to the UTAS proposals since 2009;
Information explaining statutory obligations Council has in regard to planning;
Obligations of elected members to consider development applications without bias;
Any other information that may assist public understanding in relation to these matters.
Council also resolved to disband the City of Hobart and UTAS Governance forum, which has not met since September 2021 and not since the release of the Sandy Bay Master Plan. A letter will also be sent to UTAS requesting that it provide permission for the public release of the relevant notes taken from the City of Hobart and UTAS Governance forum.
Council also will seek to make public a report that was put before a special closed meeting of the Finance and Governance Committee in December 2018, prior to the City Deal being agreed to. There was a further amendment that the questions asked at the Finance and Governance Committee meeting of 21 June 2022, be the subject of a further officer report.
Tree Compensation Policy
In response to a motion from Alderman Simon Behrakis on 6 December 2021, Council officers prepared a report into the City's existing Tree Removal Compensation Policy. Council resolved to retain the existing policy as a best-practice tool to measure the value of trees to the City and to the environment.
/Public Release. This material from the originating organization/author(s) may be of a point-in-time nature, edited for clarity, style and length. The views and opinions expressed are those of the author(s).View in full
here
.