Despite widespread concern that a return to in-person public school would drive a surge in COVID-19 cases in Charleston County, South Carolina, the data tells a very different story.
Allison Eckard, an infectious disease pediatrician at MUSC Children's Health who is working with the school district on pandemic prevention measures, was shocked."I really was just not in favor of this initially. And now I am a believer. Kids need to be in school, and it's safe."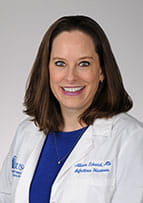 Her research found that only about 1% of the students and staff in Charleston County Public Schools tested positive for COVID-19 between the start of in-person school on Sept. 8 and winter break, which began Dec. 18. That added up to about 500 total cases out of about 38,000 students and staff. The data does not include charter schools, which were not part of this assessment because they can have different rules than traditional public schools.
Thanks to contact tracing by a team of school nurses trained by the South Carolina Department of Health and Environmental Control, Eckard was also able to get a good idea of how the coronavirus spread when it did crop up.
"There have only been a handful of cases that may have been transmitted within the schools and within the classroom. There have been cases, there's no doubt, but the majority of them have been acquired outside of the classroom. The ones that did happen inside the classroom most often involved a teacher giving it to a teacher or a teacher giving it to a student. And I have no examples of students giving it to teachers – the thing that everybody was so worried about," Eckard said.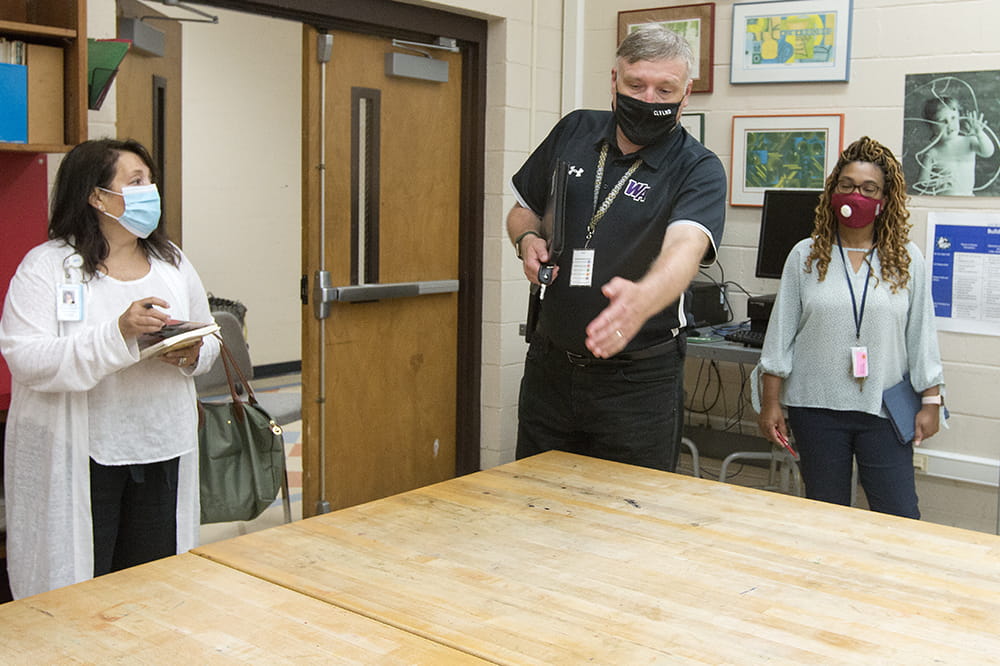 "I would put a little asterisk by that and say that yes, there is a possibility that there's an asymptomatic student who has given it to a teacher and we don't really know, because I don't know the source of infection in every case. But there's no evidence of that. In most cases, the infection could be traced to a family member or a friend where they had spent time together outside of school. In some cases, sports activities, carpooling, and social gatherings were identified as the sources of infection."
The success of the Charleston County School District wasn't just luck, Eckard said. The district worked closely with the South Carolina Department of Health and Environmental Control and MUSC Health's Back2Business team, which was created to help organizations operate as safely as possible during the pandemic. Eckard serves as the team's medical director for schools. She said its experts took a series of steps, including:
Assessing schools' physical spaces and workflow.
Giving the district "playbooks" of specific information on how to minimize the risk of COVID-19.
Giving schools checklists so teachers could do classroom assessments with guidance on how to make them safer.
Hosting multiple live-streamed discussions for families and community leaders to get feedback, address concerns and reinforce safety precautions.
Recommending postponing activities such as basketball that could help the virus spread.
The Back2Business team and the district also stayed nimble, adjusting as needed. When school nurses reported that some families weren't getting their kids tested for COVID-19 because of issues like transportation and slow turnaround times, MUSC Health set up a system for them to do saliva tests on the kids at school. And when vaccines became available for health care workers, the school nurses were able to come on a weekend to MUSC Health and get vaccinated.
Jeff Borowy, chief operating officer for the district, said school leaders are pleased that they've been able to have students on campus five days a week since the start of the school year. "The success is the result of a clearly layered protective protocol that begins with our teachers and students who have practiced and enforced the safety measures, including face coverings throughout the day, social distancing, handwashing and learning behind plexiglass. The protocols were established and adjusted throughout the year with significant support from both the MUSC Back2Business team and the South Carolina Department of Health and Environmental Control."
He noted the hard work that went into that. "Our facilities management staff designed and installed more than 60 miles of plexiglass for all general education classrooms and personal sneeze guards for all teachers, maximized effectiveness of school ventilations systems, increased cleaning and disinfection and acquired and distributed more than 200,000 items of personal protective equipment."
Eckard's assessment, which shows just how well those measures have worked so far, comes as the South Carolina Education Oversight Committee warns of a "COVID slide" in student achievement. Emergency remote learning left some kids struggling to participate due to a lack of supervision, technology or internet access.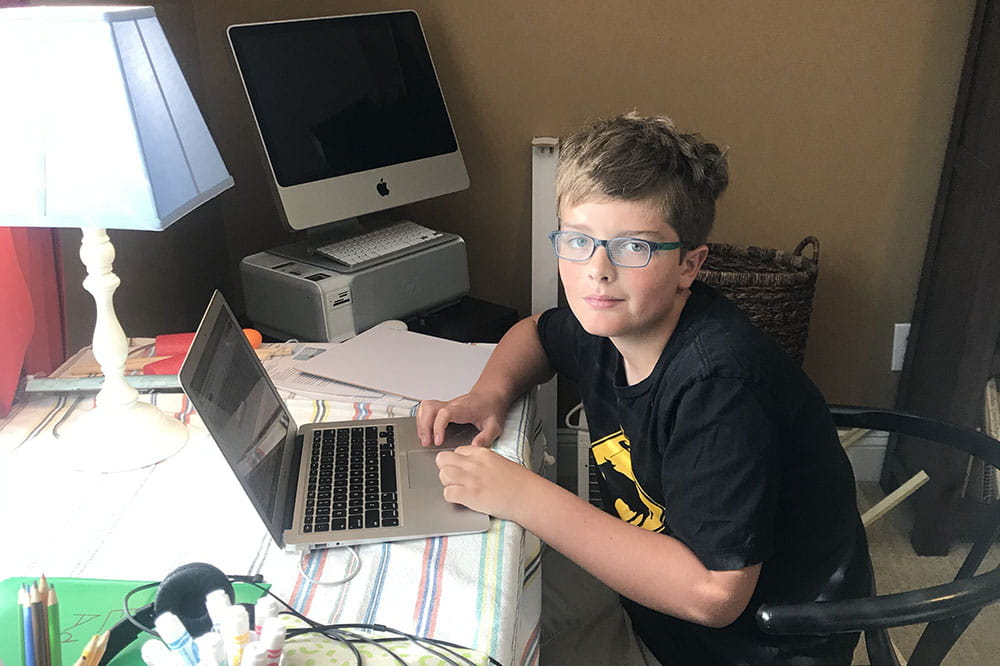 Eckard said her research also found that in the Charleston County School District, the kids whose families chose online learning over in-person tended to come from what she called disadvantaged groups. "Those are children who are already at risk for educational and health disparities. And so that makes it even more important to get them back into school."
She said other issues affecting kids have cropped up during the pandemic as well. At-home learning keeps teachers from being able to spot signs of abuse and neglect, so mistreatment may go unchecked for longer than in the past. And that's not all. "Gun violence and the number of children with suicidal thoughts have also increased because of a lack of supervision and the social isolation that occurs when kids aren't in school," Eckard said.
Charleston County's success in returning to in-person school has raised interest in at least two other Lowcountry school districts that are currently all-virtual or using hybrid models. "It's so compelling that the schools are safe if you put all the mitigation strategies in place, and the risk to the students is so much higher if they're not in school," Eckard said.
/Uni Release. This material comes from the originating organization and may be of a point-in-time nature, edited for clarity, style and length. View in full
here
.