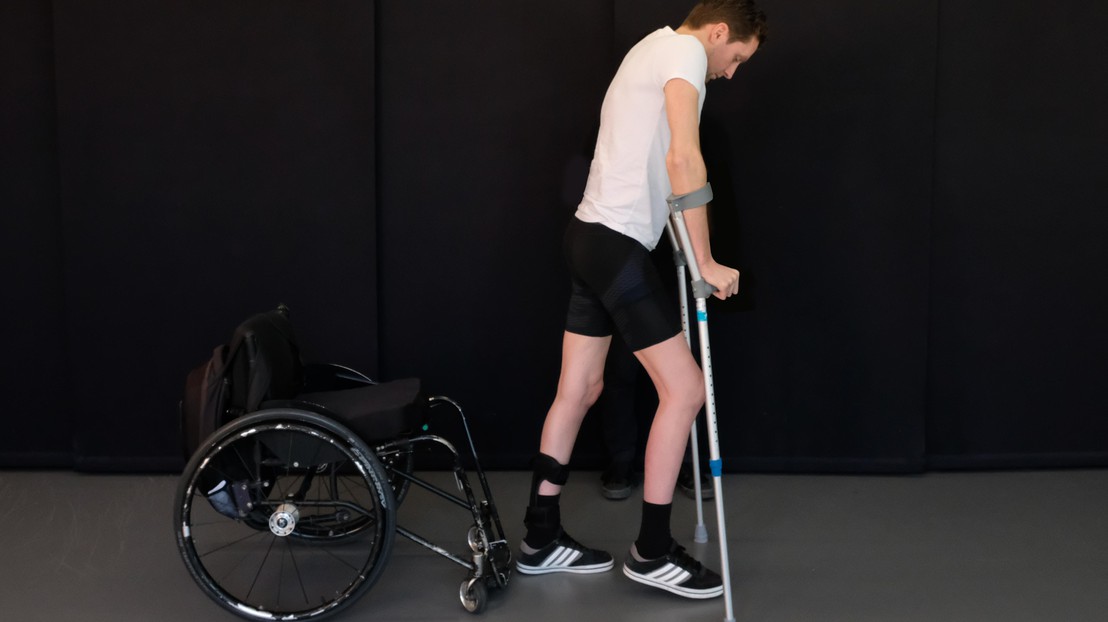 GTX medical, an EPFL spin-off that has developed an implantable neuromodulation therapy to help people with spinal cord injuries walk again, merged today with NeuroRecovery Technologies, a US-based company, developing a transcutaneous stimulation therapy to improve upper limb function after a SCI. The combined entity, which retains the name GTX medical, is set to become the global leader in its niche.
Thanks to research by EPFL's Courtine Lab, led by Grégoire Courtine, people left paralyzed by spinal cord injuries (SCIs) can now look forward to walking again. Researchers have shown that targeted electrical stimulation of the spinal cord, coupled with a special rehabilitation program, can restore voluntary lower limb function. EPFL spin-off GTX medical, which has spent the last few years working on neurological stimulation, announced today its merger with US-based company NeuroRecovery Technologies. The new company, whose name remains GTX medical, will enjoy direct access to the US market.
Alongside the merger, GTX medical's shareholders have completed a joint fundraising round – for an undisclosed sum – with the Christopher & Dana Reeve Foundation, which is dedicated to curing spinal cord injury by funding innovative research, and to improving quality of life for people living with paralysis. The new entity, with premises at EPFL's Innovation Park as well as in Eindhoven (Netherlands) and the United States, has taken steps to protect its intellectual property by renewing its license agreements with the University of California, Los Angeles (UCLA), the California Institute of Technology (Caltech) and the University of Louisville (UofL). The new agreements come on top of its existing licensing deal with EPFL.
Closer ties with an EPFL lab
The new company plans to build close ties with university laboratories as it looks to develop new rehabilitation therapies that harness the latest advances in scientific research. One of the firm's partner laboratories, EPFL's Courtine Lab, has been working on innovative therapies for SCIs for over 15 years. Some of its research outputs have led to major breakthroughs in restoring post-SCI motor function. In 2018, for instance, three patients with chronic paraplegia were able to walk again following a trial involving the Courtine Lab in collaboration with neurosurgeon Jocelyne Bloch from Lausanne University Hospital (CHUV). The spin-off's Go-2 Targeted Epidural Spinal Stimulation (TESS) therapy combines an implantable neurostimulation system with real-time motion feedback to improve motor function and control.
Stimulating the upper body
NeuroRecovery Technologies, the US company involved in the merger, has developed a transcutaneous spinal cord stimulation device that focuses on restoring arms and hands motor function. "This is a complementary technology to the epidural implants developed by GTX medical for paraplegic patients," says Sjaak Deckers, CEO. The new entity plans to continue developing both therapies in parallel.
/Public Release. The material in this public release comes from the originating organization and may be of a point-in-time nature, edited for clarity, style and length. View in full
here
.