Researchers have been awarded funding to work with a global leader in the speciality chemicals industry to create cleaner and greener chemical processing methods for everyday products in a bid to help the government meet its carbon neutral targets.
Speciality chemicals are used in a range of products that impact on people's everyday lives including fuel additives for the automotive industry, personal care products, clothing and gel hand sanitisers. If we continue to use these products and meet the goals set by the Government to be Net Zero by 2050, then the way speciality chemicals are manufactured must be made more environmentally sustainable.
Research teams at the Universities of Nottingham and Warwick have been awarded funding from the EPSRC to meet this challenge with a ground-breaking new programme of research for Lubrizol, a UK based global leader in the manufacture of speciality chemicals.
Lubrizol products provide speciality chemicals for transportation, industrial and consumer markets and the company is taking steps to improve the carbon footprint associated with the manufacture of them. In order to do this, Lubrizol is partnering up with the University of Nottingham and the University of Warwick to tackle a distinct series of business-led research challenges including designing Smarter Molecules, using Better Chemistries and Energy Resilient Processes, that ultimately reduce the amount of chemicals, solvents and processing steps needed to manufacture complex molecules and polymers. This is all possible thanks to a £4.8M Prosperity Partnership funded jointly by EPSRC and Lubrizol.
Prosperity Partnership researchers will be using the latest sustainable chemistry techniques to create a toolkit with the power to transform all aspects of additive synthesis from initial discovery through to chemical manufacturing of high-value molecules.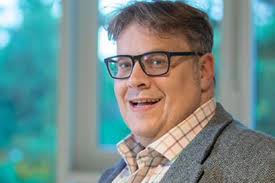 Professor Peter Licence from the University of Nottingham who will lead the programme said: "This project brings together world leading expertise at the Universities of Nottingham and Warwick in sustainable chemistry and polymer science to address key challenges identified by Lubrizol.
"This exciting 5-year programme recognises the long standing relationships between Lubrizol and our Universities and will help drive cleaner economic re-growth in the Midlands region. The new science that this partnership will create will enable smarter processes to reduce the carbon footprint of Lubrizol products in applications as diverse as electrified transportation, personal care products and performance sportswear."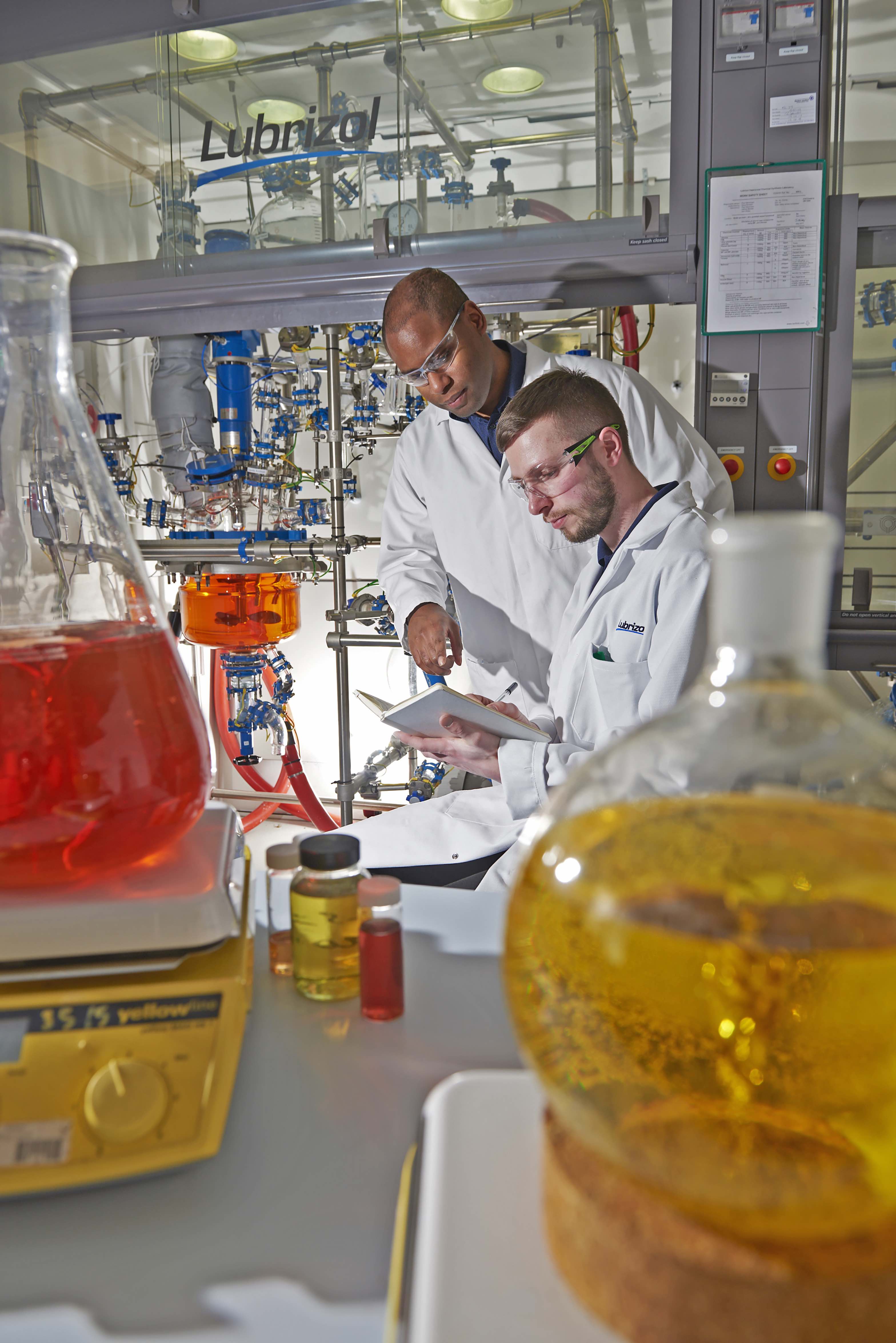 Tapping in to the expertise of our finest chemists to remove carbon from products we all use such as soaps and medicines, this ground-breaking collaboration led by Lubrizol and the University of Nottingham will make a real impact on eliminating our contribution to climate change and helping the UK achieve its net zero ambitions.
Professor David Haddleton, from the Department of Chemistry at the University of Warwick comments: "In order to make complex and essential molecules and polymers in a sustainable way we need to go back to basics to ensure we become carbon neutral by exploiting atom efficient catalysis and renewable resources.
"By moving towards photochemistry in environmentally acceptable processes, we will create a toolkit with the power to transform all aspects of additive synthesis from initial discovery through to chemical manufacturing of high-value molecules."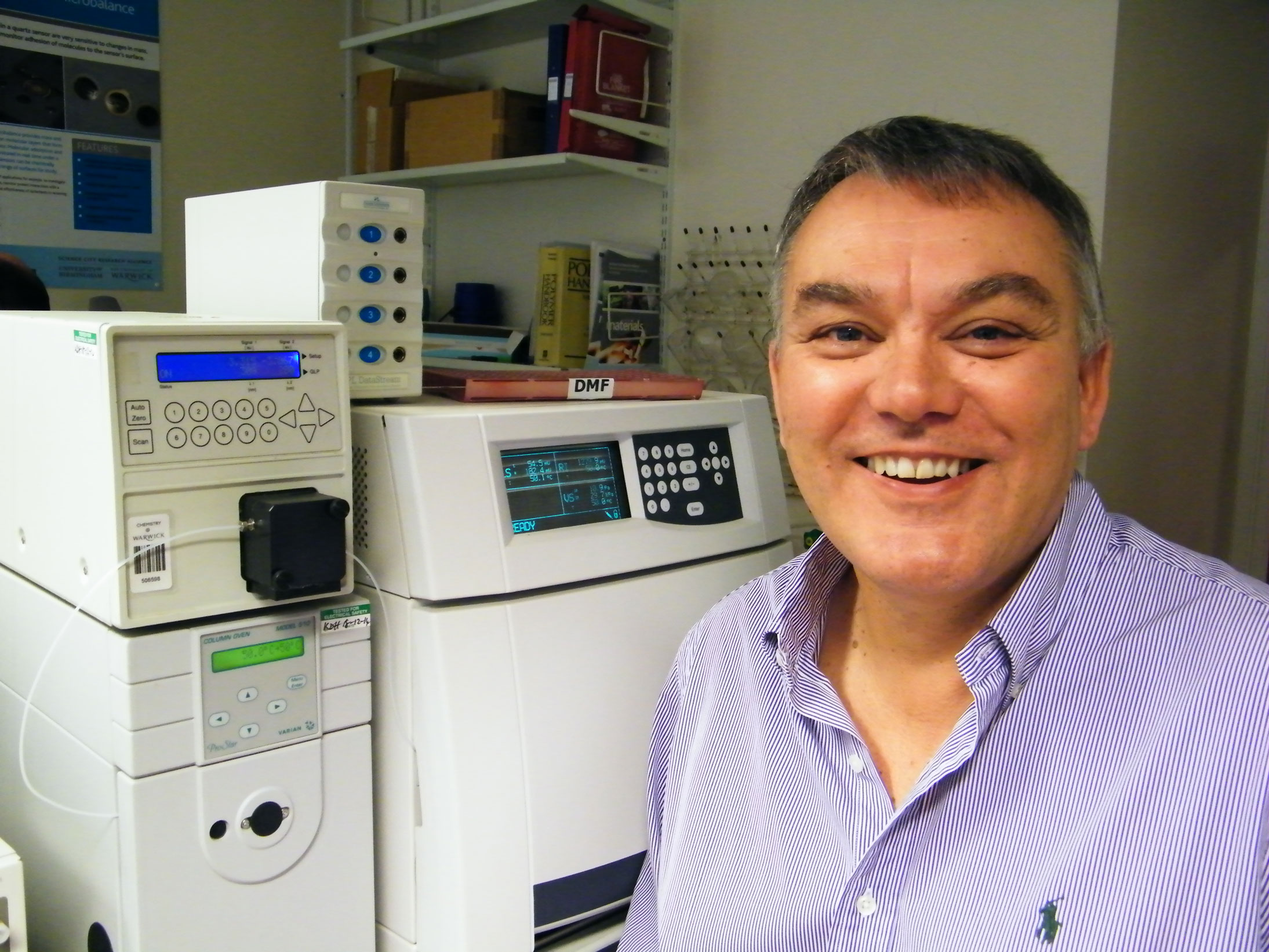 Mark Davies, Senior Director Research & Development from Lubrizol adds: "We supply additives for not only the automotive industry, but industrial and consumer market products. In fact, with chemistry at the heart of most products it is estimated that over 96% of all manufactured goods have chemical industry content, making the industry a major contributor to the UK economy and a key facilitator of change through innovation.
"We therefore look forward to working with the Universities of Warwick and Nottingham to develop new sustainable ways to make our additives, which will ultimately lead us to lowering our environmental footprint. This will also help manufacturers we supply have some clarity in their supply chain of chemicals."
As we build back better through innovation, we are putting the funding and structures in place so those at the top of their field – in business, research and academia – can develop world class products and technologies that could change all our lives for the better. The partnerships we are throwing our weight behind today all have innovation at their core. The coronavirus pandemic has taught us how vital collaboration is between industry and science and I hope partnerships like this will help in our efforts to prepare for and respond to future pandemics. By bringing together business and research expertise in regions across the UK, we will help to drive local economic growth and create highly skilled jobs, all while cementing the UK's status as a science superpower.
/Public Release. This material comes from the originating organization and may be of a point-in-time nature, edited for clarity, style and length. View in full
here
.