New muscles work efficiently at room temperature without the need for heating or cooling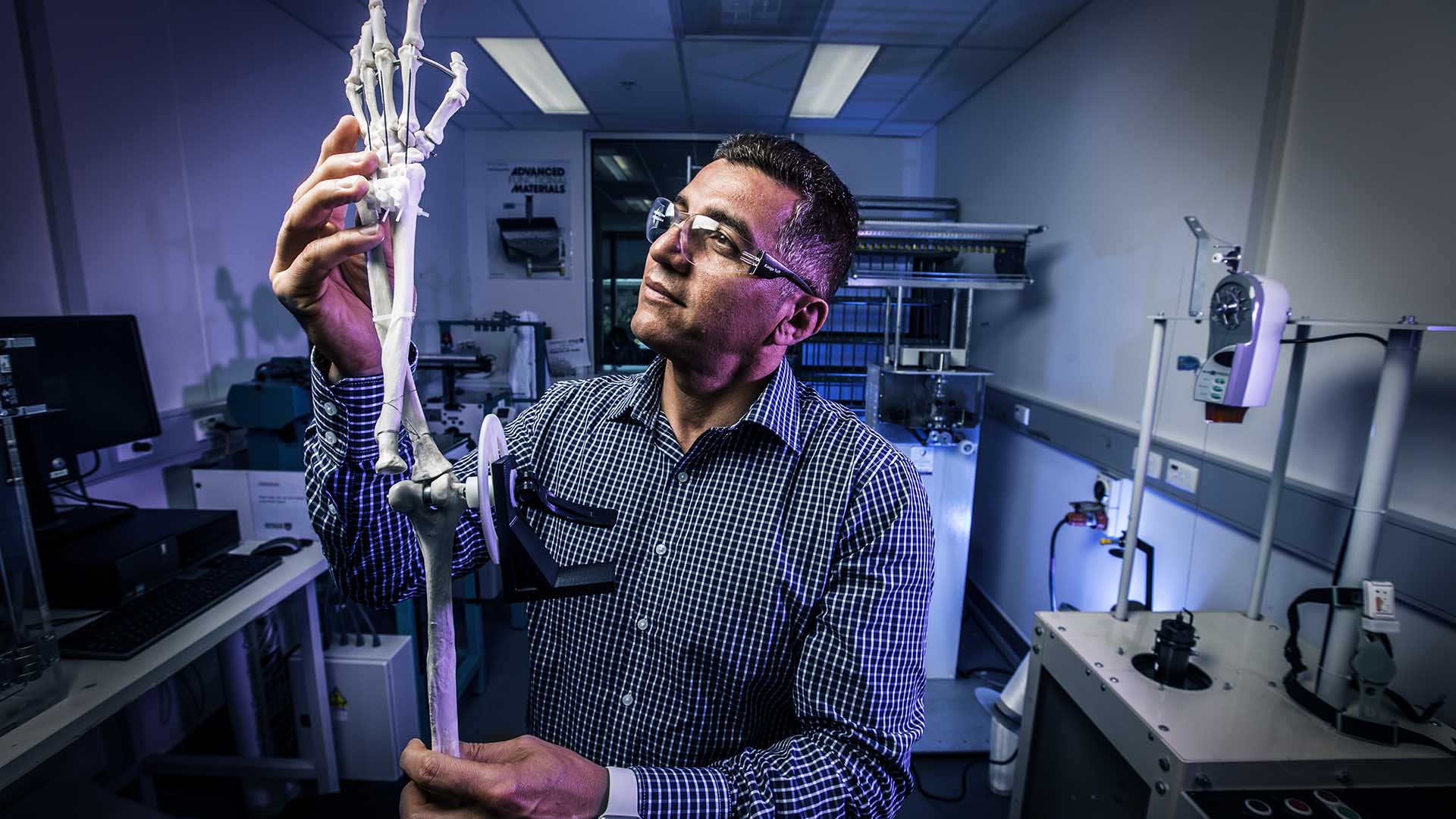 In a paper published in the prestigious academic journal Science, an international research team including scientists from the University of Wollongong (UOW) describe an important breakthrough in the development of artificial muscles.
This paper is the fifth in a series of landmark publications in Science over the past decade that have pushed the performance of artificial muscles to new levels.
The research team, which includes scientists from the United States, South Korea, China and Australia, have fabricated artificial muscles by twisting and coiling carbon nanotube or polymer yarns. The muscles actuate by contracting their length when heated and returning to their initial length when cooled.
The latest paper describes a breakthrough in the practical use of these materials enabling the artificial muscles to work efficiently at room temperature without the need for heating or cooling. Instead, the new muscles are actuated by an electrochemical process, with the researchers overcoming several obstacles that had previously limited the efficiency of electrochemically driven carbon nanotube artificial muscles.
UOW researchers Dr Javad Foroughi and Senior Professor Geoff Spinks, from the Faculty of Engineering and Information Sciences and the Australian Institute for Innovative Materials, have been collaborating with the international team at the heart of this new paper for more than 20 years and are co-authors on the new paper.
Professor Spinks compared the way the new muscles worked to the difference between a battery and an internal combustion engine.
"Our new room-temperature muscles operate in the same way that we charge and discharge a battery, which doesn't involve any change in temperature. Our previous muscles were a bit more like a car engine where heat is used to build up pressure and cause motion," Professor Spinks said.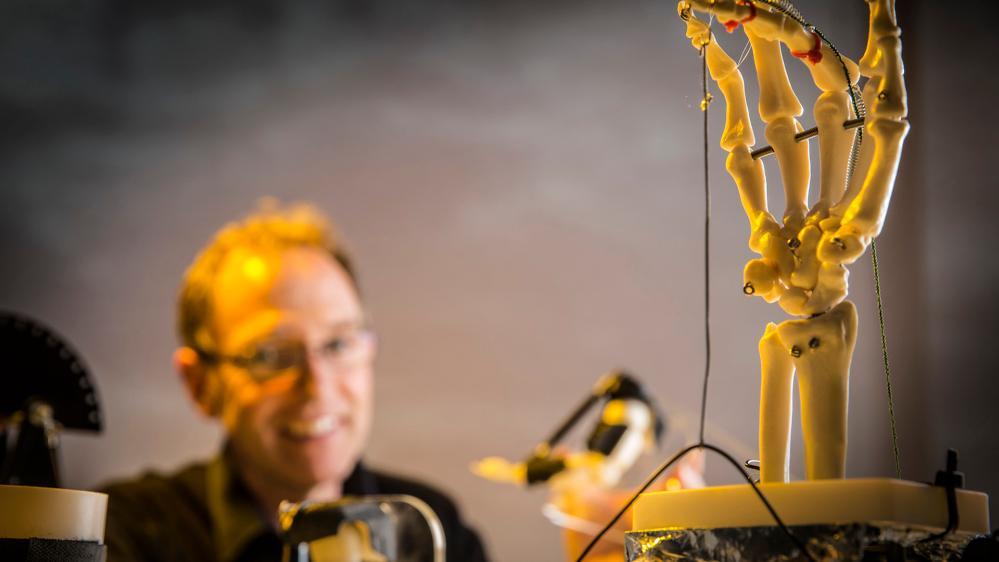 Senior Professor Geoff Spinks demonstrates an artificial muscle.
Dr Foroughi said that previous artificial muscles developed by the team needed very high temperatures to achieve their high performance, while previous attempts at room temperature operating muscles were inefficient.
"We discovered that a simple modification to the material resulted in a huge boost in the amount of contraction the muscle makes, especially at high speeds, and without the need for heating or cooling."
Artificial muscles that can operate efficiently at room temperature can be used in a wider variety of applications than those that require heating and cooling.
Potential applications for artificial muscles include use in robots, medical tools, prosthetics, miniature machines and even for textiles in clothing that can automatically adjust to suit the wearer.
"Some applications for artificial muscles will be in contact with the human body or even inside the body. In these cases the muscle must operate at body temperature and our new discovery means that we can now do so while preserving the high performance," Dr Foroughi said.
"This breakthrough allows us to explore applications that were not possible before, such as wearable actuating textiles."
All of the papers published in Science over the past decade can be traced to work by Dr Foroughi and Professor Spinks with their international collaborators, which was published in the journal in 2011. This paper was the genesis of a new class of artificial muscles that are now being researched intently by many research groups world-wide.
/Public Release. This material comes from the originating organization and may be of a point-in-time nature, edited for clarity, style and length. View in full
here
.