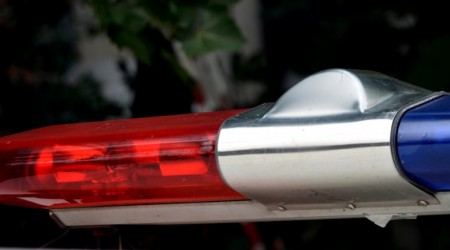 NSW Police are trading their blue hats for pink caps to help raise much-needed funds for the McGrath Foundation, NSW Police say.
More than 100 police from across the Force will be sporting pink cricket caps for the Pink Test at the Sydney Cricket Ground tomorrow.
The community are encouraged to don their own pink attire today to cheer on the Australian cricket team as they take on Pakistan at the Commonwealth Bank Test Series.
Each of the rostered officers has given up their wages for the day, all of which will be donated toward the McGrath Foundation that raises money to assist thousands of people experiencing breast cancer.
Funds raised aim to ensure that individuals are supported by a McGrath Breast Care Nurse who provide invaluable physical, psychological, and emotional support from the point of diagnosis, and throughout their treatment journey – free of charge.
The Foundation is currently funding 117 breast care nurses in communities across Australia that have supported more than 50,000 families.
NSW Police Acting Commissioner David Hudson commended each and every officer for stepping up to support the important work of the McGrath Foundation.
"Most of us have been affected by cancer in some way; whether it's via a family member, friend or colleague, or those who are battling the disease themselves," Acting Commissioner Hudson said.
"It's a devastating illness but this is a wonderful opportunity for us to make a positive difference to families battling breast cancer.
"While we're known for our distinctive blue uniforms, today we're proudly wearing pink to help raise awareness," Acting Commissioner Hudson said.
"Even our Dog Unit and Mounted Unit are joining the 'pink' trend, all of which encourages conversation about breast cancer, which is another key mission of the Foundation."
In addition to the wage donation, NSW Police has created an account for other officers to make a contribution toward the campaign.
This afternoon Acting Commissioner Hudson will present the final donation on behalf of the NSW Police Force to a McGrath Foundation representative.
"I'm very proud of our officers' efforts right across the organisation, and I look forward to making our final presentation to the foundation later today," Acting Commissioner Hudson said.
McGrath Foundation CEO, Petra Buchanan, thanked the NSW Police Force for their generosity today that will contribute toward placing McGrath Breast Care Nurses in communities across Australia.
"We'd like to extend a big thank you to the NSW Police for so generously donating their entire day's pay on Jane McGrath Day to the Foundation," Ms Buchanan said.
"This contribution helps address the growing need for more McGrath Breast Care Nurses in both rural and metropolitan communities, so we can meet our aim of ensuring that every family experiencing breast cancer has access to this specialist support service, no matter where they live – for free."
Cricket Australia CEO, James Sutherland, said today will mark the ninth Jane McGrath Day as part of the Commonwealth Pink Test.
"Over the last nine years, I've continued to be amazed at the generosity and creativity of the public and our partners to support the McGrath Foundation," Mr Sutherland said.
"To see the police get into the spirit of the colour pink and to donate their pay for the day to the cause is an incredible gesture."
The McGrath Foundation:
The McGrath Foundation raise funds to place McGrath Breast Care Nurses in communities right across Australia, as well as making breast health understanding a priority.
While more than 50,000 families have been supported, and with 117 McGrath Breast Care Nurses in communities right across Australia, there's still lots more to do to reach every family going through breast cancer. We rely on the heartfelt support we receive from all over Australia – including individuals, communities, corporate partners and government. They help by donating, hosting or attending events, or purchasing McGrath Foundation products, which helps us continue Jane's legacy and achieve our mission.
Together, we can make a difference.
To learn more about the McGrath Foundation, or make a donation, please visit: https://www.mcgrathfoundation.com.au/