Seven television dramas, nine online projects, nine feature films and a podcast will share in almost $900,000 of Story Development funding.
The slate includes the (alleged) return of the Leyland Brothers; the makers of Bluey turning their eye to live-action feature film; and the first podcast the agency has funded as a proof-of-concept device.
Nerida Moore, Screen Australia's Head of Development said, "We're now into the second year of the Generate and Premium Story Development programs, and the industry is fully utilising the opportunity to develop film and episodic content at different budget levels. Bunya Productions made a compelling case to try podcast as a television development tool to explore story, build audiences and create revenue, so we're trialling a new format too."
"With episodic content taking around two years to transition from development to production, and film being anywhere upwards of five years, it's essential we supply a pipeline of new talent and projects into the marketplace for financing, production and ultimately, audiences. To that end, I'm particularly pleased to see so many new names attached to applications, with over half of the successful Generate Fund applicants in this slate having never received Screen Australia development funding before."
The projects funded for development include
For the complete list of development funding approvals, refer to television, online and feature film breakdowns.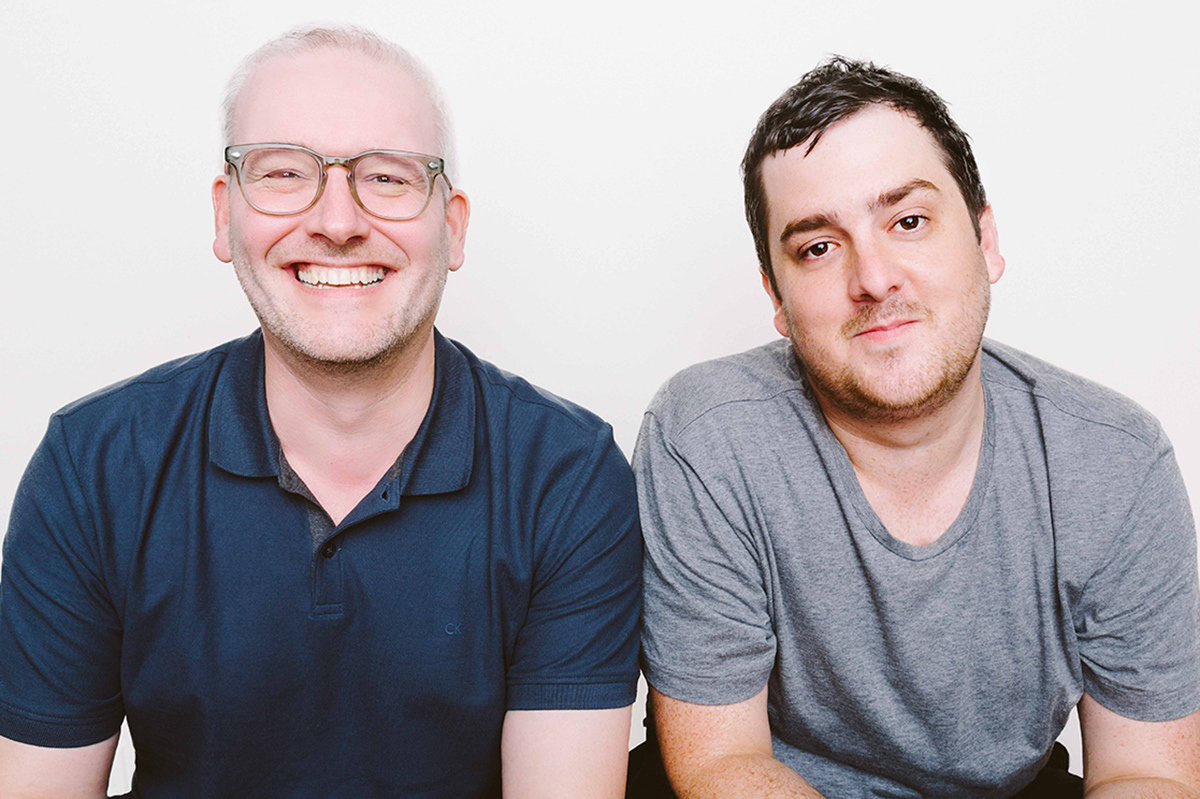 Charlie Aspinwall and Daley Pearson on Petey
ABOUT STORY DEVELOPMENT FUNDING
In July 2018 Screen Australia announced changes to the Story Development guidelines to make it easier for emerging creators to obtain funding. Projects for any platform including TV, film and online, can apply for development funding from one of two program strands – the Generate Fund or the Premium Fund.
The Generate Fund is for lower budget projects with an emphasis on new and emerging talent, or experienced talent wanting to take creative risks. The Premium Fund is for higher budget projects of ambition and scale from successful screen content makers.
Development funding decisions are made on an ongoing basis rather than rounds.
In the first year of the program (2018/19), 59% of successful applicants for the Generate Fund had never received Screen Australia Story Development funding before. Historically Screen Australia development had focused on feature films, however the new guidelines drastically changed this landscape, with 57.5% of 2018/19 projects funded across Generate and Premium having a television or online release in mind.
ABOUT DEVELOPMENT
'Development' refers to any stage of a project's creation as it travels towards production. It can take many years for a project to reach the screen, and each project's timeline from development to release is different due to many unpredictable factors including financing, cast, locations and festival timing.
On average, Australian television dramas take one to three years to go from development to production. For example Lambs of God took two years from development to broadcast, and Total Control was relatively quick at 18 months. Online projects also have a shorter timeline, at around 12 to 18 months.
Feature film development is much more unpredictable, and can take anywhere from two to 10 years (and even longer in some instances) from the inception of an idea, through to development, production and then release. For example, The Dressmaker began active development in 2008 (after the rights to the book became available) and was released in 2015. Lower budget features may be quicker to develop and finance, for example Acute Misfortune which took two years to go from development to release.
Ride Like A Girl which received development funding through Screen Australia's Gender Matters initiative in 2016, moved quickly into production and became the number one Australian film of 2019 with over $10 million at the box office. Allen Palmer, the writer of Official-Coproduction Falling for Figaro which is shooting now, started work on the film in 1993.
Development may also begin before a filmmaker is attached, for instance in the latest Screen Australia podcast, Mirrah Foulkes talks about the idea of a live-action Punch and Judy film originally being developed by VICE in 2015, before she was brought on to create the Judy & Punch which premiered at Sundance earlier this year and is in cinemas from 21 November 2019.
/Public Release. The material in this public release comes from the originating organization and may be of a point-in-time nature, edited for clarity, style and length. View in full
here
.