Research into the effectiveness of Time to Change Global at reducing mental health stigma in lower income countries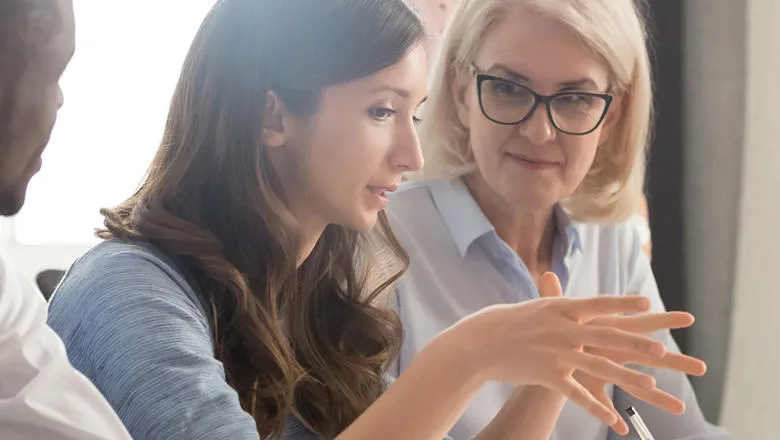 Researchers at King's College London have found that the Time to Change Global pilot campaigns are effective at reducing stigma towards people with mental health problems in low- and middle-income countries.
A new study led by researchers at the Institute of Psychiatry, Psychology & Neuroscience (IoPPN) at King's evaluates the effectiveness of the anti-stigma campaign, Time to Change Global (a partnership between Mind, Rethink, CBM UK, and NGO partners in Africa and Southern India), at reducing stigma and discrimination towards people with mental health difficulties in low- and middle-income countries.
The study, published in BMC Public Health, investigated mental health stigma in Ghana and Kenya before and after the launch of the piloted Time to Change Global social marketing campaigns run in by NGO partners Basic Needs Basic Rights Kenya and MEHSOG in Ghana. The campaigns were carried out as components of a wider programme that included training and supporting over 111 champions with lived experience of mental health issues to share their stories at 'social contact' events and online with local populations.
Time to Change Global launched in 2018 in Ghana, Nigeria, Kenya, Uganda, and India and aimed to improve public attitudes and behaviour towards people with mental health difficulties in low- and middle-income countries.
Despite growing evidence of the high levels of stigma in these areas, most research on mental health stigma interventions has been conducted in high income countries.
Time to Change Global was piloted using a series of social marketing campaigns which were launched in Accra and Nairobi, alongside champions with lived experience of mental health issues trained and supported by NGO partners to share their stories with the local populations at 'social contact' events and then online during the pandemic.
The social marketing campaign ran for 8 weeks on social media and radio, reaching 2.7 million people in Accra and 1.6 million people in Nairobi. The current study evaluates the effectiveness of the pilot social marketing campaigns in reducing stigma in the target populations.
The findings showed a significant positive change in stigma-related outcomes in both Ghana and Kenya after implementation of the social marketing campaigns. Nairobi saw improvements in knowledge, while Accra saw developments in intended behaviour at levels similar to the extent of improvement in the first decade of Time to Change's work in England and Wales.
People in both cities were nearly half as likely to believe mental health difficulties are caused by a curse after the campaign but were no more likely to believe they are instead caused by genetics.
"A lack of knowledge and stigmatising beliefs can be a barrier to mental health care, so it is vital that we seek to overcome those obstacles to help as many people as possible. Our aim with this study was to evaluate whether a social marketing campaign could affect levels of mental health stigma in Low- and Middle-Income Economies. The findings are promising, and suggest people targeted by the campaign in Accra and Nairobi are open to thinking and talking about mental health in ways that reduce stigma in a similar manner to people targeted by the Time to Change England campaign that has seen significant improvements in attitudes and levels of discrimination at national levels."– Dr Claire Henderson, King's IoPPN
The findings of the study demonstrate that the use of social media is a promising strategy for improving public knowledge and behaviour and reducing stigma in countries of any income.
"Globally too many people face discrimination, exclusion and other restrictions on their human rights because of their mental health problems. As well as restrictions in accessing quality and affordable mental health care where it is needed, many people are excluded by families, friends, communities, employers and schools."– Sue Baker, OBE, Mind Director of Time to Change Global
Sue Baker, OBE, Mind Director of of Time to Change Global said, "Stigma is a major cause of this wide-scale discrimination and it keeps those of us with mental health problems shut out from our communities. This paper show that change can be secured albeit short term; longer term investment in campaigns that target the public and support local people with lived experience to share their stories and lead change is vital if we are to secure sustainable change in our communities."
Rosemary Gathara from Basic Needs Basic Rights Kenya (BNBR) said "BNBR is excited to build on the successes of the one year campaign over the next 3 years using similar approaches to challenge stigma around mental health. The Kenya Mental Health task force report (2020) highlighted the need to address the stigmatising and stereotyping of people with mental health problems through information and behaviour change campaigns. The evidence based approach adapted from Time To Change has proved effective and we look forward to progressive reduction of mental health stigma."
Humphrey Kofie of the Mental Health Society of Ghana (MEHSOG) said "MEHSOG has adopted social contact principle as the most effective wheel to our community anti stigma campaigns in our ongoing one year project with Open Society for West Africa. Our work with Time To Change Global has really given us a practical feeling and experience of how knowledge social contacts and social marketing campaigns could change attitudes and intended behaviours."
This study was funded by the United Kingdom Foreign, Commonwealth & Development Office and Comic Relief, a UK charity dedicated to fighting world poverty.
Potts, L.C., Henderson, C. (2021) Evaluation of anti-stigma social marketing campaigns in Ghana and Kenya: Time to Change Global. BMC Public Health. DOI: 10.1186/s12889-021-10966-8
To access the Time to Change Global Anti Stigma Toolkit click here
/Public Release. This material comes from the originating organization and may be of a point-in-time nature, edited for clarity, style and length. View in full
here
.