March 29 2019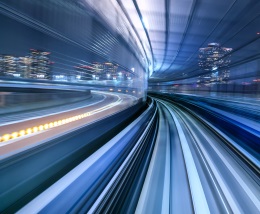 The University of South Australia research has been assessed as having some of the highest impact in the nation according to the results of the Australian Research Council's first research impact assessment.
Across 19 case studies, 79 per cent of UniSA 's research was assessed at the highest impact level, highlighting the University's commitment to undertaking research that makes a difference in the world.
In addition, 63 per cent were assessed as highly engaged, indicating strong collaboration with industry, business and people and organisations that benefit from the research.
Both measures are well above the national average of 43 percent for impact and 34 percent for engagement and at 65 per cent, UniSA is number one in Australia on a combined metric of Impact, Approach to Impact and Engagement.
UniSA Vice Chancellor Professor David Lloyd says the results reinforce UniSA's reputation as Australia's University of Enterprise and its long and strong tradition of working with industry, business, government and other agencies to solve problems, improve operations and to lead innovation.
"If you look at the history of UniSA it is one that has always been deeply engaged with its communities and a cornerstone of our research approach has been to work on partnered-research with a goal in mind," Prof Lloyd says.
"And the impact benefits of that approach are really clear in the projects that The ARC's panels, which included end-users have assessed – examples like the world's first shatterproof plastic car mirror, developed with a local industry partner and now used in the auto industry globally or working with government and agencies to transform child protection policies so we can better protect children in crisis around Australia."
Prof Lloyd says the Engagement and Impact assessment adds strength to UniSA's improvement in its ERA quality performance, where the 2018 results showed the University's performance was well above world standard in 20 fields of research.
Last year's Times Higher Education placed UniSA among Australia's top universities for income derived from industry partnerships and the University improved its overall performance in both the QS world rankings and THE World's Best Universities Under 50 years old.
Prof Lloyd says he is delighted with UniSA's performance but especially proud of UniSA researchers for their passion for the work they do and the relationships they build across industry, government and wider society to deliver research that delivers wide tangible benefits.
You can see and hear more about UniSA's research and the value it delivers to society here:
/University Release. View in full
here
.