UOW hosts boating safety education program
Fishing has been a way of life for Aboriginal people who have relied on natural resources in oceans and waterways for thousands of years.
On Wednesday, 25 September the University of Wollongong (UOW) joined with Illawarra Aboriginal Corporation, various Indigenous high school students, Department of Education and NSW Maritime to build a traditional bark canoe. The Roads and Maritime Services-led initiative aims to raise awareness about boating safety issues faced by Aboriginal communities.
Sadly, Indigenous people are over-represented in boating and water injuries and fatalities across Australia.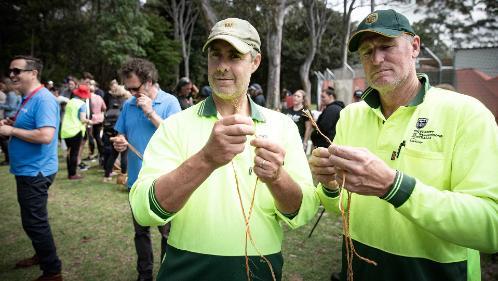 Woolyungah Indigenous Centre staff and University students played a lead role in building not only the canoe but the sense of community and learning relationships with the younger Indigenous participants. This activity brought a cultural learning and depth on campus that illuminates UOW's ongoing engagement and relationship with the local Aboriginal community.
Woolyungah and UOW's Early Start Discovery Space played a joint role in facilitating the day-long event.
The bark canoe has been gifted to UOW.
Pro-Vice Chancellor (Inclusion and Outreach) Professor Paul Chandler was excited to participate in the event.
"The canoe-building exercise is an authentic learning experience for all involved and is just one example of how we are slowing changing UOW into a culturally rich learning environment," Professor Chandler said.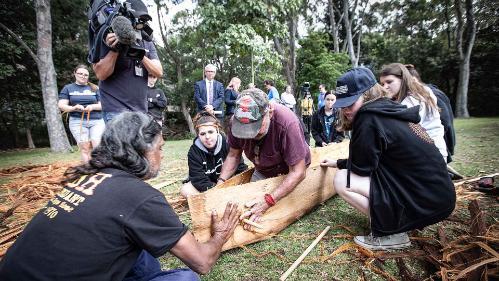 The event is part of a series of Aboriginal bark canoe projects run by NSW Maritime.
The project acknowledges the immense social, economic and health benefits that fishing provides to many coastal Aboriginal communities in NSW, while educating participants about marine safety and licensing issues.
/Public Release. View in full
here
.