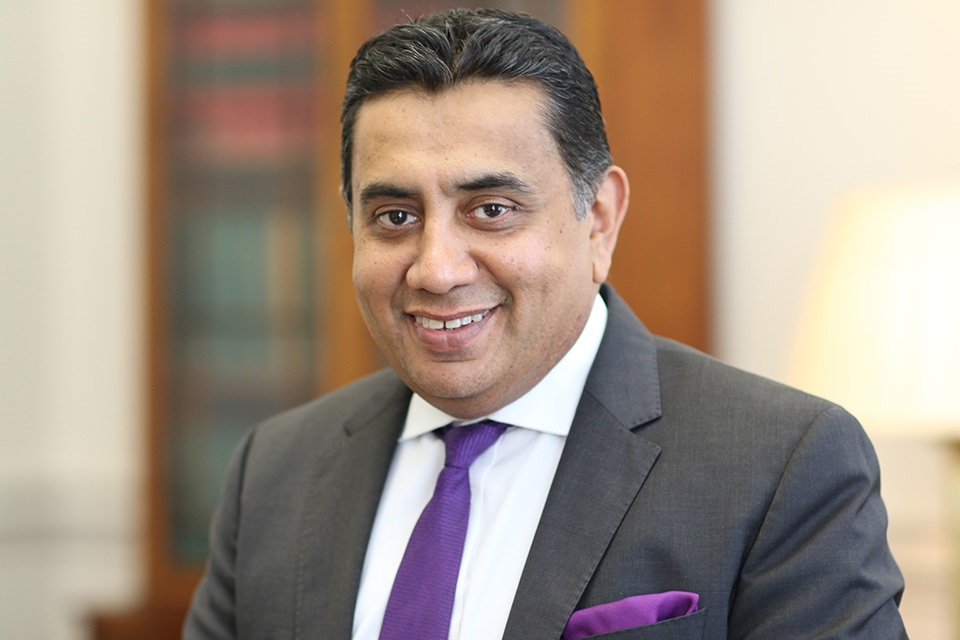 See also
Press release issued at the ministerial meeting on Media Freedom at the UN General Assembly 2019
Statement on the conclusion of the ministerial meeting on Media Freedom at the UN General Assembly 2019
Your Excellencies, distinguished guests, ladies and gentlemen, it's my immense pleasure to be here. I am delighted to be joined here by Amal Clooney, who's the Special Envoy for the UK on the issue, the important issue, of Media Freedom, and in the time since the Conference and the lead up to the Conference that we held over the summer in London, I pay tribute to how she's worked tirelessly on this primary and priority objective for the UK Government.
At this time, I am also truly delighted to welcome on the panel this morning His Excellency, the Prime Minister of Sudan, who really epitomises how change can happen very quickly. Just before we came in I remembered visiting Khartoum not so long ago, and what we've seen happen on the ground so rapidly is a tribute to how civilian rule can be instigated and I'm sure we're very much looking forward to his contribution this morning. Thanks to the efforts of his government, for the first time in three decades Sudan's journalists will be free to report without fear or favour.
I am also delighted that we welcome the UNESCO Director-General here this morning as well and she is representing also of course the Secretary-General in her capacity this morning.
And finally to my right is journalist Jason Rezaian. Many of you know Jason. I said to him this is the first occasion we've had to meet, but I know about him, I've heard about him, and many of you will recall that he was imprisoned for 544 days in Iran, and he'll be speaking about his insights and experience as well.
From our perspective, I'm proud to come from a country that has been a beacon of free speech for more than four centuries, from the abolition of the Licensing Act which set free the printing presses of the 17th century to the invention of television, which changed the landscape of how we receive news.
It is the home of George Orwell, whose caustic criticism of Newspeak and the Thought Police shone light on the chilling totalitarian efforts to silence the press.
And it is the home of William Russell, who became the first modern war correspondent when he brought the bloody battles of the Crimean War to British broadsheets, shocking a nation with his description of, famously quoted, "the thin red line."
We have much to be proud of in our rich tradition of media freedom. And yes, like many countries, we are grappling with the balance between free speech, national security and privacy. But those are tough questions we are willing to ask of ourselves.
Because ultimately a free media is essential to any flourishing democracy. It is the bedrock on which all other freedoms are based and indeed preserved.
As Thomas Jefferson poignantly wrote, ""The liberty of speaking and writing […] guards our other liberties."
We are gathered here this morning because as member states of the United Nations, we have all long recognised the importance of media freedom in building more just, peaceful and prosperous societies, as reflected in Article 19 of the Universal Declaration of Human Rights.
We need it to ensure free and open debate. We need it to promote discussion and the exchange of ideas, technological and economic ideas as well as political ones. We also need it to root out corruption, hold governments to account. We need it to inform and engage people around the world, on the issues that matter most to them in their day-to-day lives.
Today, that freedom is under threat. Freedom House reported this year that, and I quote from the report, "Freedom of the media has been deteriorating around the world over the past decade," – indeed that is true even in the most influential democracies in the world.
In their pursuit of the truth, just for simply doing their jobs, journalists, often in the front line, have become the targets of censorship and intimidation. And too many, too many your Excellencies, ladies and gentlemen, have paid the ultimate price. We are approaching the anniversaries of the tragic deaths of journalists Martin O'Hagan, Jamal Khashoggi and Daphne Caruana-Galizia.
While the world continues to express its outrage at these and other murders, the violence hasn't stopped. Just this year, and I'm sure we'll hear from UNESCO as well, UNESCO itself reports that 41 journalists and media workers have been killed. According to Reporters Without Borders, 383 journalists and media workers are imprisoned in countries such as Turkey, China, Egypt, Saudi Arabia and Eritrea.
We must remember journalists like Javid Noori, a citizen journalist who was executed by the Taliban in Afghanistan.
Or the Venezuelan journalist, Luis Carlos Diaz, who was arrested, charged with 'public incitement' linked to the nationwide extended blackout in March and banned from leaving the country.
Or Huang Qi, himself a human rights reporter, who was sentenced to 12 years in a Chinese prison in a flagrant violation of the Universal Declaration of Human Rights.
This tide of oppression against free media across the world harms the countries affected, and offends others against the values we hold so dear.
So we all have a moral imperative to stop the threat to media freedom, whether it's violence, unduly restrictive laws and regulations, imprisonment, detention or indeed internet censorship.
Last year, the United Kingdom launched a campaign to shine a global spotlight on this crucial issue.
And this summer, the then Foreign Secretary, Jeremy Hunt, and Canadian Foreign Minister Chrystia Freeland, used the convening power of the UK and Canada to bring together 1500 representatives from over 100 countries to the world's first Global Conference
/Public Release. The material in this public release comes from the originating organization and may be of a point-in-time nature, edited for clarity, style and length. View in full
here
.