Greater Shepparton City Council encourages residents looking to adopt animals to first visit Council shelters, RSPCA, Lost Dogs Home, reputable and registered breeders, not backyard breeders.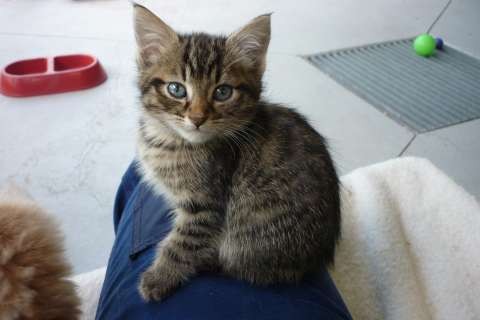 Corporate Services Director, Chris Teitzel said "when residents adopt a pet, they need to consider it's for the long term and not just a fluffy Christmas present."
"Responsible pet owners will understand when adopting an animal that it is a pet for life and not just the short term. Responsible pet owners need to know the costs associated with caring for an animal, such as animal registration, food and vet bills," said Mr Teitzel.
"We encourage residents to adopt animals because they make a great addition to any family. Adoption gives animals who have been abandoned or surrendered a second chance. Animals can provide years of companionship and love but there are many aspects to consider before making such a life altering decision".
"Some of the realities of getting a puppy or kitten are being able to confine them in suitable accommodation as well as provide care during the day and meals at regular intervals until six months of age.
"Pet owners over the Christmas and New Year period need to ensure that their animals are properly cared for and wearing their Council Registration tag."
"If going away on a holiday, it is important to organise someone to check on your animal's welfare daily and provide ample food, water and shelter. This could be a friend, neighbour, boarding kennel or cattery," said Mr Teitzel.
/Public Release. View in full
here
.