FAQs and Tips for Making a Successful Pre-Registration Midwifery or Nursing Application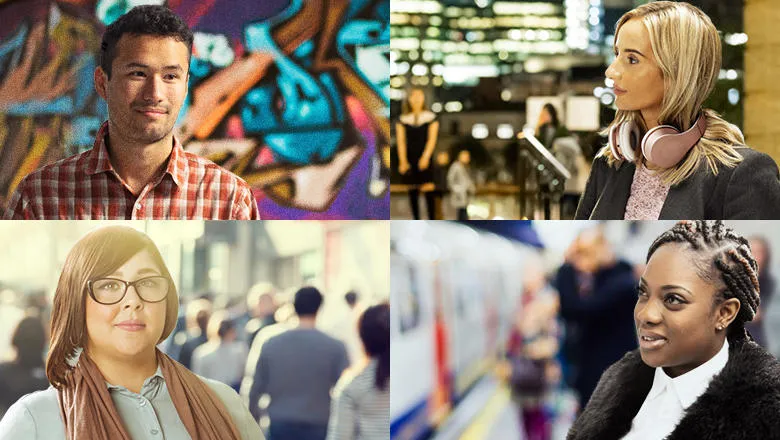 We know that applying for pre-registration Nursing and Midwifery courses can be a little daunting – from the personal statement to the interview, it might seem like there's a lot involved! This article aims to demystify the application process for Nursing and Midwifery programmes at King's, and in doing so offer some tips on putting together a great personal statement and exceling at interview.
1. Is it worth applying for pre-registration Nursing and Midwifery programmes at King's if my predicted or achieved grades are slightly below your published criteria?
King's aims to prepare students to become future leaders in the fields of Nursing and Midwifery – clinical, academic, research, managerial – and encourages applications from those who aspire to excellence and who anticipate achieving the required grades. We realise, however, that there may be a variety of reasons why someone does not achieve all they are capable of in the school environment.
At BSc level, King's operates a contextualised admissions scheme. This means that candidates who have experienced certain barriers that make it harder for them to achieve our standard entry requirements are given offer conditions below this standard if their application is successful. In the case of Nursing and Midwifery applicants, this is normally one A-Level grade below our standard criteria. Note that applicants given contextual offers must still meet the GCSE requirements (five GCSEs at grade 4/C including English Language, Mathematics and Science, or an acceptable alternative) to comply with NMC registration criteria.
At MSc level, King's is often able to consider candidates with 2.2 degrees at undergraduate level in cases where the applicant provides a strong personal statement.
2. Is it essential for Nursing and Midwifery applicants to King's to have healthcare related work/internship/volunteering experience? Does this need to be in a clinical setting?
BSc level applicants are not required to have any set number of hours of healthcare related work experience, but it can make for a stronger application (and provide useful talking points for the personal statement and interview) if a candidate has acquired some. We understand that this is not always possible, and applicants should mention in the personal statement any previous attempts made or future intentions to gain such experience before the beginning of the programme. Even work experience unrelated to healthcare can be a useful way of demonstrating how an applicant has developed some of the skills needed for the nursing or midwifery professions, provided that such connections are made clear in the personal statement.
MSc level applicants are required to have 575 hours (900 hours in the case of MNurs applicants) of healthcare-related experience, which can include placements taken as part of a previous undergraduate degree. Note that it is not necessary for applicants to have completed all of these hours prior to submitting an application, and applicants can build up their hours of experience during the assessment process. However, please be mindful that all 575 hours (900 hours for MNurs applicants) will need to be completed and verified by the end of August (timeframe may vary). This experience must have been achieved within five years of the start date of the programme, and can include paid full- or part-time employment, or voluntary work. Applicants can combine experience from more than one position/role. Examples of healthcare experience we have considered include, but are not limited to: Health Care Assistant, Care Assistant, Support Worker, Worker with healthcare charities, personal care e.g., of a relative or child (must be verified by the GP of the cared person), St John's Ambulance, Teacher of SEN (Special Education Needs) children, Helpline advisor e.g., 111, 999, Samaritans (a maximum of 75 hours are permitted).
In cases where an applicant holds an undergraduate degree but doesn't have time to acquire the required number of hours by the end of August, a potential option is to apply for the relevant BSc level programme and transfer to the MSc after the first year (in such cases, both years of the MSc will still need to be completed).
3. How important is the personal statement when it comes to securing an interview for Nursing and Midwifery programmes at King's? What does King's look for in the personal statement?
/Public Release. This material from the originating organization/author(s) may be of a point-in-time nature, edited for clarity, style and length. The views and opinions expressed are those of the author(s).View in full
here
.