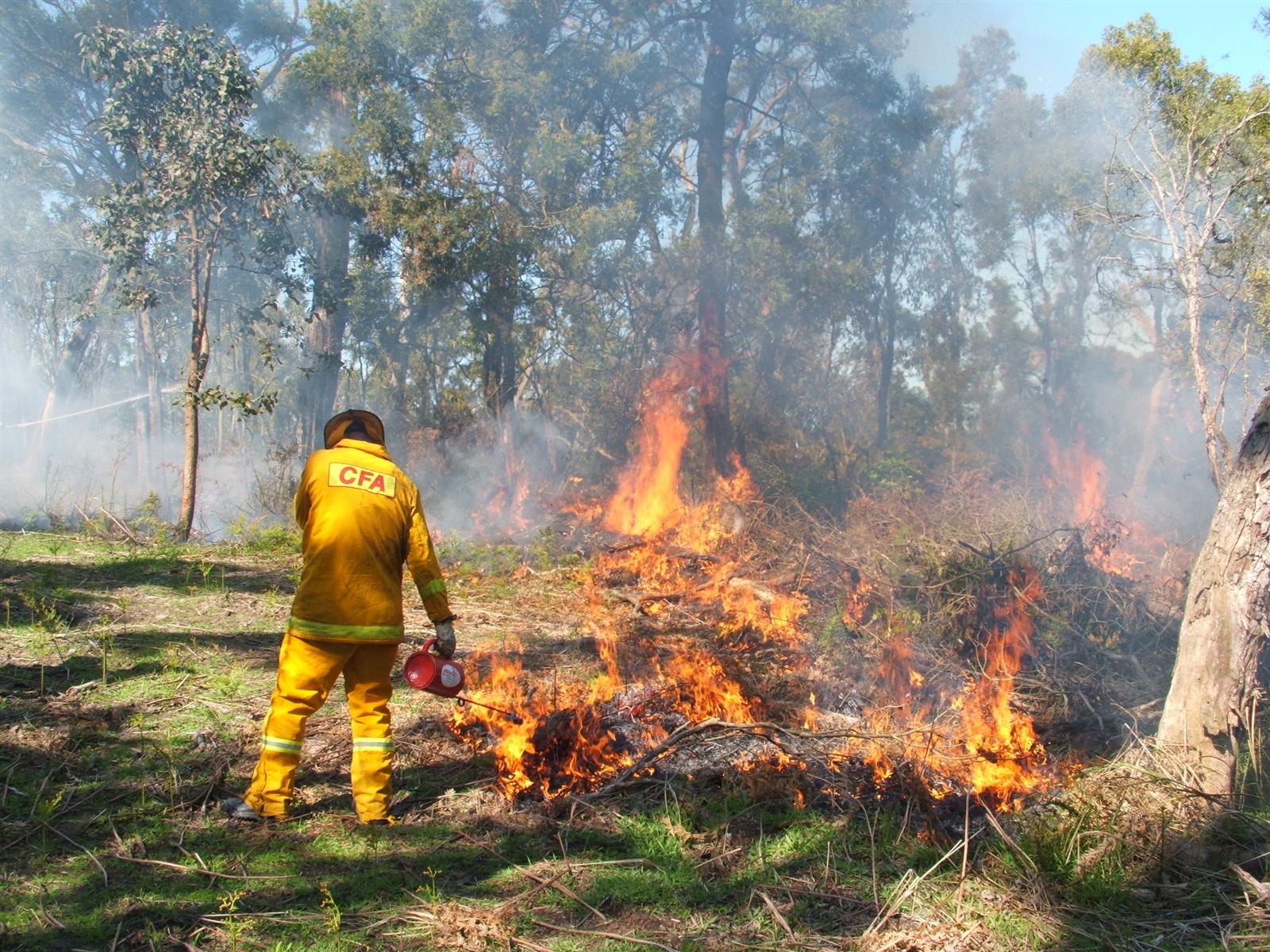 Country Fire Authority (CFA) will take advantage of favourable weather and forest conditions to undertake planned burns across northeast Victoria in the coming weeks to reduce the threat of bushfires to the community.
With the Dandenong Ranges and Yarra Valley being bushfire risk areas, planned burns are an effective tool to help reduce bushfire spread and intensity and decrease the risk to homes, key infrastructure, and reservoirs.
CFA District 13 Assistant Chief Fire Officer David Renkin said it is important CFA takes the opportunity to reduce vegetation levels in the area while conditions are safe to do so.
"Our aim is to reduce fuel loads such as leaves, sticks and fallen branches in these locations that are close to communities and reduce the impact of future bushfires," he said.
"While burns are in progress, smoke may be present in communities, and some roads and forest areas may be closed for public safety."
Biodiversity and cultural heritage checks have been completed, and endangered species and sites of cultural significance will be protected.
Renkin says high priority planned burns in Silvan and Emerald have been planned in partnership with Melbourne Water to reduce risk of ash and soot contamination of Melbourne's vital water supply during an intense bushfire.
"The burn is being done to protect Melbourne's water storage and treatment infrastructure and safeguard the Silvan water catchment from a bushfire entering from the north," he said.
"CFA firefighters and firefighting vehicles will be on site during all burns to keep the fire under control, and for 2-3 days after to prevent the burn from reigniting."
"Current mild temperatures, wind conditions and average rainfall have allowed for a safe window for the planned burns to be conducted and easily controlled. If the weather becomes unfavourable during operations, the burning will stop." he said.
CFA is urging the community to stay informed of planned burns happening in their local area.
"It is normal to see flames, smell smoke, and hear crackling on the day of ignition and see vegetation smouldering in the burn area for 2-3 days post-burn. You should not call 000 unless there is an emergency," he said.
"If there is no wind to clear the air, smoke can linger and settle in low lying areas for a few days after a burn too.
"The community should subscribe to Planned Burns Victoria and the VicEmergency app to receive notifications when burns in their area are being scheduled and undertaken."
During planned burns you should:
Keep doors & windows closed
Switch air conditioning to recycle or recirculate
Bring washing inside
Keep pets indoors
Avoid physical activity
If you have asthma, carry your medication and inhaler with you
Tips for looking after your health when there is smoke can be found on EPA's website.
For the latest information about when and where planned burns are happening visit www.vic.gov.au/plannedburns or call 1800 226 226.
As the Fire Danger Period is still in effect, private landholders still require a permit to burn off. Permits can be applied for through https://firepermits.vic.gov.au/ and before lighting up, all burns should be registered via https://firepermits.vic.gov.au/ or by calling 1800 668 511.
For more burning off information, see the Can I or Cant I page on CFA's website https://www.cfa.vic.gov.au/warnings-restrictions/total-fire-bans-fire-danger-ratings/can-i-or-cant-i
/CFA News Release. This material from the originating organization/author(s) might be of the point-in-time nature, and edited for clarity, style and length. Mirage.News does not take institutional positions or sides, and all views, positions, and conclusions expressed herein are solely those of the author(s).View in full
here
.