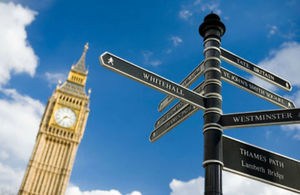 Chantal is a Trainee Solicitor in the Competition and Markets Authority (CMA).
Here she discusses her seat in the Antitrust Department.
"During my first trainee seat, I was involved in a complex antitrust investigation concerning certain generic pharmaceutical drugs (50511-1).
The investigation was launched in October 2017 and is still ongoing.
The investigation concerns alleged anti-competitive agreements which are prohibited under Chapter I of the Competition Act 1998 ('CA98').
My role in the investigation was as an advisory trainee lawyer.
Advisory lawyers working on a 'CA98 case' are embedded within the case team. The case team is primarily responsible for carrying out the investigation. Being embedded means these lawyers are exposed to and involved in most, if not all, aspects of the investigation.
The work that underpinned the investigation was quite varied. It was fast paced and intense, with multiple work-streams being completed simultaneously. It was, however, a very rewarding experience.
The investigation focused on the generic pharmaceutical industry and specific CA98 legal issues. As a result, I gained a good level of expertise in both.
The key stages of a CA98 investigation are:
initial consideration of the issues and informal evidence gathering
opening of a formal investigation pursuant to section 25 of the CA98
formal information gathering
making a decision on whether there is sufficient evidence of an infringement and that a Statement of Objections ('SO') should therefore be issued
SO being issued
parties having an opportunity to reply to the SO
having considered the parties' representations, either a 'no grounds for action' decision is made, or an infringement decision is issued
Before moving to my second seat in litigation, I had been with the CA98 investigation up to, and including, stages 1 to 4, above. I also assisted with drafting the SO.
My responsibilities, whilst working on the investigation, included:
drafting formal and informal requests
/Public Release. View in full
here
.