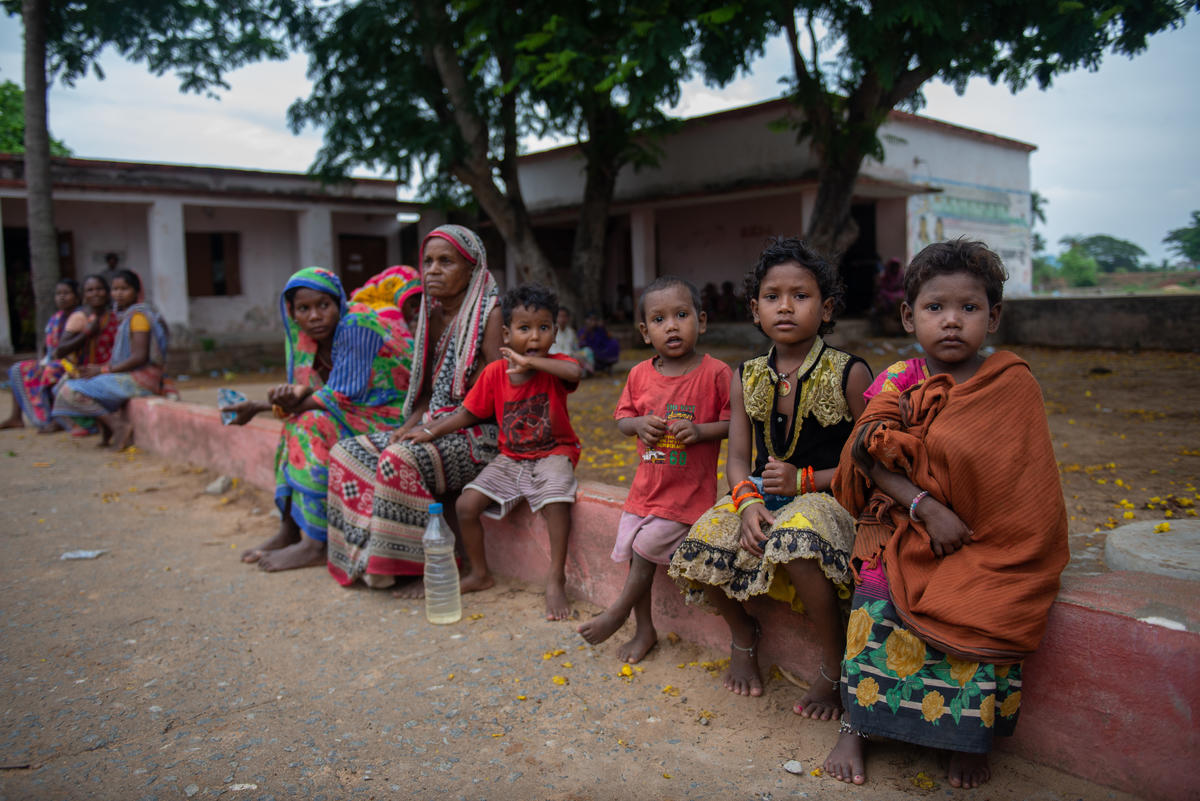 Humanitarian agencies are rushing to provide much-needed emergency relief to vulnerable children and families, who have survived the worst storm to hit the Indian subcontinent in 20 years.
World Vision's emergency response teams are on the ground in India to provide food, shelter, water, sanitation and hygiene services to 20,000 families affected by Cyclone Fani.
World Vision India Child Protection Specialist, Tabitha Vani, says children are particularly vulnerable after the storm, which lashed eastern India with winds of about 200 km/hr.
"Apart from physical dangers such as being hit by flying debris, children can get separated from their parents in the chaos," says World Vision India Child Protection Specialist, Tabitha Vani.
"In the aftermath they are susceptible to contagious diseases. The displaced children have been through so much hardship."
Indian authorities have started massive restoration work across 10,000 villages and 52 urban areas in north-eastern India.
World Vision India has started setting up Child Friendly Spaces in the transition centres where displaced people are staying. The spaces provide psychosocial support for children.
"Being able to offer these safe places to children means they can forget about their troubles and start to rebuild. It is wonderful to hear laughter and see children play, draw and just be children again," says Ms Vani.
World Vision India National Director, Cherian Thomas, says displaced children's primary concern is getting back to school.
"The cyclone damaged or destroyed many schools. We are working quickly not only to repair schools but to help children regain some sense of normalcy, which is so important to their long-term recovery," says Mr Thomas.
World Vision is working closely with the government to assess damage to homes, schools and local buildings in the districts of Khordha, Puri and Jagatsinghpur. World Vision India will also prioritise liveliood programs for farmers, who will struggle to recover after losing thousands of hectares of crops and livestock during the storm and the ensuing flooding.
Initial reports indicate at least 29 people were killed and an estimated three million people were affected when Cyclone Fani hit India on Friday, before weakening and moving into neighbouring Bangladesh.
About a million Rohingya refugees remain scattered throughout Cox's Bazar in Bangladesh, where World Vision is working to address their survival needs and improve basic shelter.
World Vision Bangladesh National Director, Fred Witteveen, says early warning and preventative measures save countless lives.
"The minimal adverse impact of extreme Cyclone Fani is a testament to the country's preparedness. We worked with the government and other NGOs to evacuate people in our operational areas within Chattogram, Barisal, Bagerhat, Satkhira, Pirojpur and Barguna districts, to cyclone shelters, but communities themselves were ready and knew what to do when," says Mr Witteveen.
The Asia Pacific region is the world's most disaster-prone region. Investment in disaster preparedness and climate change awareness are key in building the resilience of the region to mitigate the risks of future disasters.
"We are so pleased to see that our long-term investment in building community resilience has paid off. The most vulnerable people, living in the most disaster-prone areas, are better equipped to cope with disasters – and survive," says Mr Witteveen.
/Public Release. View in full
here
.