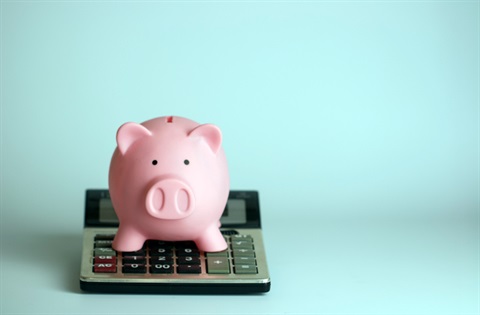 Council understands that many individuals and businesses in our community are experiencing hardship due to the Coronavirus pandemic. Council has brought in a package of new measures to help right now. Council officers are also proposing some significant changes to Council's Budget for 2020/21 to help our community in coming months.
Immediate Measures
Murrindindi Shire Council Mayor Leigh Dunscombe said it was critical that Council supported people at this time.
'We want everyone to know that we are all in this together. We know the bills keep coming in, regardless of whether you have a job or if your business income has now slowed or stopped altogether. We hope we can lift the burden just a bit by giving you more time to pay some Council fees in coming months. To that end, we have
delayed the due date for any outstanding rate payments for this year to 30 June 2020 (although councils must continue to charge rates)

stopped interest from accumulating on unpaid rates since 16 March, when the State of Emergency in Victoria was announced
removed the annual health premises registration fees for 2019/20 for businesses including accommodation, food/hospitality, hair and beauty salons and caravan parks – all fees paid for this period will be reimbursed (these businesses will still be registered)

extended the due date for payment of pet registrations from 10 April to 30 June 2020

eased or removed rental payments by businesses and community/sporting groups leasing council properties, which have been the subject of mandatory closures due to the State Government's lock down provisions

changed our Business and Tourism Events Grants and Contributions program, with all remaining funds in the program dedicated to supporting businesses to manage the impacts of the pandemic

expanded our Financial Hardship Policy to include businesses and community organisations as well as individuals experiencing difficulty making required payments to Council to enter into flexible payment arrangements

stopped passing on to customers the .75% fee charged by merchants for credit card payments made to Council
'All of these arrangements will be reviewed in June 2020 to determine if they should be extended, depending on the status of the pandemic and lockdown restrictions and impacts on our community, said Cr Dunscombe.
Future Measures
Murrindindi Shire Council CEO Craig Lloyd said that the measures in place would hopefully provide some quick relief for the community, but Council was also looking at what it can do to support the community in the coming financial year.
In this draft Budget, Council officers will propose that Council adopts a range of new measures to help our community while still maintaining, and in some cases enhancing, critical services', said Mr Lloyd.
'Most significantly, officers will propose that Council adopt a draft budget with a 0% property rate rise for the coming financial year – even though the Victorian Government has set the cap on rate increases at 2%', said Mr Lloyd.
'If adopted by Council, the only variations residents will see on their rate bills will be due to changes in property valuations (as set by the Victorian State Government) as at 1 January 2020, waste and recycling charges (based on cost recovery) including the landfill levy, and the Fire Services Property Levy (both levies are set by the State Government).
In an effort to support business recovery, Officers will also propose that Council agrees to remove the 25% premium differential rate paid by commercial and industrial property owners for 2020/2021.
Officers are also proposing that the draft budget include a substantial relief and recovery package, by drawing down on $500,000 remaining from the 2009 bushfire government assistance funds, provided by the State Government to Council to support its ongoing operations and which is currently held in reserve. These funds will be made available for initiatives to support community and business recovery in our Shire during the 2020/21 financial year.
'We have for many years taken a conservative approach to our long term financial planning and this is now paying off. Before the pandemic, we had planned to deliver a balanced budget for 2020/2021. The measures we are now proposing will change this, and will result in a slight budget deficit next financial year. We believe this is justifiable under the circumstances. Importantly, we will still be able to implement next year the full range of new initiatives we had planned to deliver before the pandemic began, to continue to support local suppliers, contractors and the local community to ensure the continued economic prosperity of our Shire. Some of these include:
$3.86 million on roads and paths including reseals, re-sheeting, footpath renewals and improvements to unsealed roads
$175,000 to improve safety at the Kinglake West Primary School crossing and surrounds
$479,000 on Marysville Swimming Pool renewal works
$160,000 on Kinglake Public Toilet Renovation (Aitken Crescent)
$350,000 on a new public toilet in Kinglake Memorial Reserve
$45,000 on solar hot water showers for male and female amenity blocks at Eildon and Marysville swimming pools
$40,000 to replace bi fold doors at Yea Recreation Reserve Clubrooms
$189,000 to improve connectivity to Kellock Lodge (William Street to Johnston Street, with connection to Leckie Park)
$45,000 for additional shade sails at the Yea Swimming Pool
$100,000 for the extension of the footpath in Falls Road, Marysville (Stage 1 – Gallipoli Park to Goulds Terrace)
$50,000 for bridge renewal at the entrance to the Yea Caravan Park
free public entry to our Swimming Pools in Alexandra, Eildon, Marysville and Yea.
a one year trial of late-night pool openings on Fridays and Saturdays at our busiest Swimming Pools in Alexandra and Yea
the addition of an arborist to our staff and a $100,000 increase to funding for tree works
funding to implement the recently adopted Murrindindi Shire Tourism and Events Strategy
'We hope that the measures we have put in place now, and those we are proposing Council adopt in its 2020/2021 draft budget, help our community weather the current crisis', said Mr Lloyd.
'If the draft 2020/2021 Budget is adopted Council will then seek community comment before the draft budget comes back to Council for formal adoption in June.
'Pending successful passage of legislation through the Victorian Parliament to allow council meetings to be held online (to enable us to observe COVID-19 restrictions when we meet) a Special Meeting of Council will be held on 6 May 2020. At that Meeting, Council will consider giving formal public notice of the draft Budget 2020/2021 and to commence a public submission process in accordance with Sections 129 and 223 of the Local Government Act' said Mr Lloyd.
'I'd like to add one cautionary note here – if you are still employed or earning income, I'd urge you to continue paying your bills – including your rates. The measures we are now taking don't eliminate the need to pay, but are designed to help those who are doing it tough right now. Please don't let debt accumulate if you have the ability to pay.
'If you are experiencing real financial difficulty in paying Council fees and charges, now or in coming months, please don't stay silent. Give us a call and we will work with you to put arrangements in place to help you,' said Mr Lloyd.
Click here to view the Minutes and Attachments for the Chief Executive Officer Exercise of Delegation on 17 April 2020, including draft Budget 2020/21.
/Public Release. This material from the originating organization/author(s) may be of a point-in-time nature, edited for clarity, style and length. The views and opinions expressed are those of the author(s).View in full
here
.