Three recent court orders, involving two dog attacks and an incident of animal cruelty, against three Greater Shepparton residents have highlighted the importance of responsible pet ownership.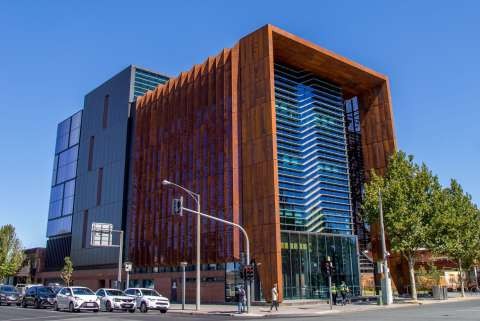 The three local residents were each found guilty in the Shepparton Magistrates' Court earlier this year, with each being handed significant penalties as a result of their wrongdoing.
The first resident was found guilty, with conviction, to a total of 33 charges relating to multiple incidents of animal cruelty involving numerous animals. The charges included 13 counts of failing to provide sufficient food, drink or shelter and failing to prevent unreasonable pain and suffering. They were also found guilty of four charges of failing to register their animals with Council.
The Magistrate ordered the owner to pay costs totalling $10,249 and disqualified them from owning or being in charge of a dog, cat, poultry or goat for the maximum period of 10 years.
The second resident was found guilty of four charges, including having a dog at large and being a person in apparent control of a dog causing injury, following a serious dog attack. The incident occurred when the resident's two dogs escaped their property and while wandering around in a local park attacked a small dog, causing serious injuries. The owner was sentenced, with conviction, and ordered to pay costs totalling $6,921.
The third incident saw a dog escape a local backyard, before attacking and killing another dog which was being walked by its owner. The owner of the first dog was found guilty of multiple charges and ordered to pay $4,694, including compensation to the victim. The dog was surrendered for euthanasia.
Greater Shepparton City Council Manager Environment Sharon Terry said each of the sentences sent a clear message to pet owners that Council will not tolerate people who disregard the law.
"Council will not ignore the safety of the community and we will work to prosecute people who fail to adhere to, and disregard, the Domestic Animals Act and the Prevention of Cruelty to Animals Act," she said.
"It is the responsibility of pet owners to look after their animals, ensure their welfare is maintained to a high level, and ensure any strong or aggressive behaviour is managed."
Ms Terry said the court cases also highlighted the importance of animal registrations, reminding owners it was their responsibility to ensure registrations are up-to-date and completed on time.
"It is extremely important that community members register their animals. Not only does it assist Council with their records it also helps us stop people who are causing any harm or wrongdoing towards their animals," she said.
"It is an important step to ensure Council can hold owners accountable."
Animal registration fees help cover the cost of Council Animal Management services, along with assisting with the cost of court prosecutions for animal cruelty or dog attacks.
In 2019-2020 there were six successful prosecutions comprising a total of 60 charges for a range of serious offences.
Ms Terry reminded the community that responsible pet ownership started at home.
"Pets, particularly dogs, which are too strong or aggressive and cannot be effectively controlled by their owners are at greater risk of causing an attack," she said.
"A dog of any size or breed can become aggressive and therefore Council urges all dog owners to consider their animals' behaviour and ensure the dog can be effectively controlled and securely confined to their property.
"Council urges any member of the community who may have been involved in a dog attack, or have concerns about potential incidents of animal cruelty, to contact Council for assistance. Council investigate and take legal action when necessary to ensure animal owners comply with their legal requirements."
/Public Release. This material from the originating organization/author(s) may be of a point-in-time nature, edited for clarity, style and length. The views and opinions expressed are those of the author(s).View in full
here
.