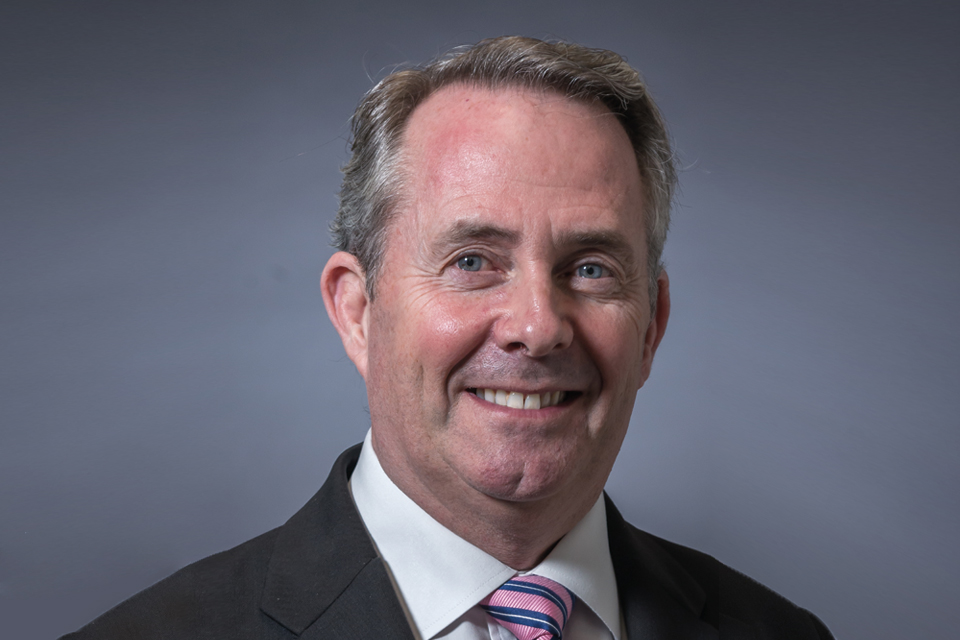 1. Introduction
Thank you – and in particular my thanks to the Indian business leaders and of course Piyush Goyal, [Minister of Railways of India] who have flown a long way to attend today – and to the City of London co-hosting this event.
Just two months ago, India was the home of the greatest democratic exercise in the history of mankind: a truly extraordinary beacon to the world of India's freedom, democratic values and independence.
And I would like to offer my sincere congratulations to Piyush Goyal, [Minister of Railways of India] and the Indian Government for their fresh mandate and, in particular to welcome the programme of economic reform and development. There is a clear momentum emerging.
I also welcome the announcements in India's Budget last week of plans for further liberalisation of foreign direct investment and financial markets.
This is a moment of great opportunity for both UK and Indian companies, and we must seize it together.
2. The strength of UK-India relations
India is due to become the world's third largest economy by the end of the next decade and is currently the fastest growing G20 economy.
As two modern, diverse democracies, the UK and India are natural partners, working together to help drive this transformation: promoting our people's prosperity, improving global security and tackling our common challenges.
The total number of people employed by British companies in India currently stands at 788,000 – 50,000 of which were jobs created within the last 2 years.
But there are also 800 Indian companies employing nearly 105,000 people in the UK.
And Indian inward investment to the UK has brought more than just capital. It has also brought skills, exports, good corporate citizenship, and entrepreneurialism.
UK subsidiaries of Indian parent firms represent some of the UK's largest tech companies such as Tata Consultancy Services, Infosys and exporters, such as JLR.
And the latest figures show UK-India overall bilateral trade increased by 14% last year to £20.5 billion.
And since 2010, the UK and India are among the top five investors in each other's economies.
3. The strength of UK financial services
So we have a remarkable record on which to build.
And as we look to the future, I believe the United Kingdom has complementary strengths to propel India's economic growth and transition towards a more services orientated economy: not just as a partner of choice, but the partner of choice.
We meet today at the historic centre of the world's greatest and most international financial hub: the City of London.
And please don't be fooled by the historic grandeur of our venue. Behind it lies a very modern, innovative and unique ecosystem: with a deep and liquid global capital pool, pioneering regulatory framework, and world-class advisory, legal and related professional services.
London alone hosts over 250 foreign banks, more than New York, Paris or Frankfurt.
The UK is the world's largest centre for cross-border banking.
We account for fully 37% of global foreign exchange trading, well ahead of other international centres. Twice as many dollars are traded in the UK as in the US, and twice as many euros are traded in the UK as in the Eurozone.
London continues to be a major global centre for the issuance and trading of bonds, with around 39% of global secondary market turnover in 2017.
And of course, as we have just heard, the United Kingdom is the home of the FinTech revolution, making sweeping changes, delivering more control, access and increased competition.
It has been estimated that we have more software developers here in London than Berlin, Dublin and Stockholm all combined.
And we have a unique chance to build on these strengths in partnership with India. This includes access to the Adhaar [Ad-haar] personal biometric ID card platform: the greatest in the world, giving UK FinTech firms the opportunity to globalise their product and bring credit to people who have not had access before.
The UK also ranks number 1 in Europe and first among non-Muslim-majority nations for Islamic finance.
And in Green Finance the UK is uniquely well placed to provide the complex solutions required to assist the transition to a low-carbon economy and boost clean growth investment.
4. The City's offer to India
So we already have a strong record on which to build with India in particular.
UK financial markets have helped support the development of whole new product classes, helping Indian firms prosper, grow and go global.
For example, the internationalisation of the rupee will be a crucial issue in ensuring the Indian economy plays its full role in international trade in the years to come.
And I was delighted to learn in last week's Budget that India is considering issuing sovereign bonds abroad. And as I said this morning when I opened the exchange, I hope you will consider issuing on the London Stock Exchange.
There are over 400 sovereign bonds listed on the exchange, and we are able to offer a low cost, efficient listing process, with access to one of the deepest financial markets in the world.
The London Stock Exchange is already the world's largest rupee denominated Masala bond centre: most recently, it hosted an issue by the state of Kerala. It sells more than half of all the rupee denominated bonds issued to overseas buyers globally.
That's more than Singapore, more than New York, more than Hong Kong, and more than Frankfurt, all put together.
I think this demonstrates the scale of what the UK can do for India's economic transformation: and the potential of what we can achieve together in the future.
5. DIT/HMG's offer to India
Now, the Department for International Trade is here to take these links further: with the sector expertise, financial support and networks in both countries to unleash the vast potential in the strong ties between India and the United Kingdom.
That is why we have a network of advisers in locations across India, helping to reduce barriers to market access, helping connect UK and Indian firms and sharing advice on local regulations, business practices and consumer tastes.
That is why last year we appointed Crispin Simon who is with us here today, as Her Majesty's first ever Trade Commissioner for South Asia, based in Mumbai, and why UK Export Finance, our world-leading export credit agency, can now provide up to £4 billion for British companies doing business in India -available in Rupee's, so that Indian firms can 'buy British, pay Indian'.
It is also why the UK Government has its Ease of Doing Business in India programme, centred on the sharing of UK practical expertise with Indian Central and State Governments, removing barriers to economic growth and supporting India's meteoric rise up the World Bank's Ease of Doing Business rankings.
6. Conclusion
All these efforts stem from a simple premise: the strength of the India-UK relationship and the complementarity of our economies' strengths, opportunities and potential for the future. But what are these strengths?
As I have mentioned: Britain's position as a world-leading finance hub.
India's ambitious growth and reform plans – and aspirations to develop its financial infrastructure and tap into global sources of capital.
The UK's government vision to build a Global Britain – with stronger links with the world beyond Europe after we leave the European Union.
And together, these realities are an unrivalled opportunity for our mutual prosperity.
Tagore once spoke of a world where 'mind is without fear and the head is held high'.
And I am confident that with India and the United Kingdom, we can move forward in partnership together, doing just that. Thank you.
/Public Release. This material from the originating organization/author(s) may be of a point-in-time nature, edited for clarity, style and length. The views and opinions expressed are those of the author(s).View in full
here
.