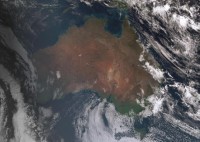 WITH the warmer months bringing a heightened risk of dangerous heatwaves across Australia, the Bureau of Meteorology has today reactivated its Heatwave Service to help communities and emergency services prepare for severe conditions.
The Bureau's Heatwave Service provides a series of forecast maps showing heatwave location and severity across Australia.
The service is activated in early spring each year and traditionally remains active well into autumn.
Bureau of Meteorology public safety General Manager Shoni Maguire said the potential for severe or extreme heatwaves would be an ever-present risk across the country in the coming months.
"We've already seen above average temperatures and fire weather conditions across parts of Australia so far this year," Mr Maguire said.
"Heatwave conditions are among a number of hazards Australians face across the warmer months and 2019-20 will be no different.
"Early preparation is critical, so it is important the community keeps up-to-date with the latest weather conditions."
Heatwaves are defined as three or more days in a row when both daytime and night-time temperatures are unusually high for a location.
Any heatwave categorised as severe or extreme can be particularly challenging for vulnerable people, and the sustained heat can have flow-on impacts for infrastructure.
"Look after yourself and your loved ones, particularly vulnerable people who may not be well-placed to respond to or identify the risk of heatwaves," Mr Maguire said.
"Always listen to the advice of local health authorities and emergency services. And remember – 'know your weather, know your risk."
The Bureau's Heatwave Service provides a series of seven maps, each map showing heatwave location and severity for a three-day period.
The Heatwave Service is available on the Bureau's website at: www.bom.gov.au/australia/heatwave
/Bureau of Meteorology Public Release. View in full
here
.