One of Australia's most successful contemporary artists, Andrew Rogers, will be celebrated at Deakin's first round of graduation ceremonies for 2020.
The sculptor will receive an honorary degree during Wednesday's graduation ceremonies, recognising his distinguished contribution to contemporary art and culture and generous support of the Deakin University Art Collection.
Rogers is one of Australia's most successful contemporary artists. His critically acclaimed sculptures grace prominent public plazas and buildings, as well as private and significant public collections around the world.
In 2019, he gifted 88 of his artworks with a value of $3.7 million to the Deakin University Art Collection – the largest gift in the gallery's 45-year history.
"Art adds a dimension to life, and most of my works are optimistic symbols about life and regenerations," Rogers said.
"As an artist I play a part in positively stimulating public discourse about what we should all be striving for in terms of positive outcomes in these defining times.
"The challenge as an artist is to find new and different ways to use materials and make them convey meanings that haven't previously been seen – so there is significant connection between my ethos and Deakin's thinking."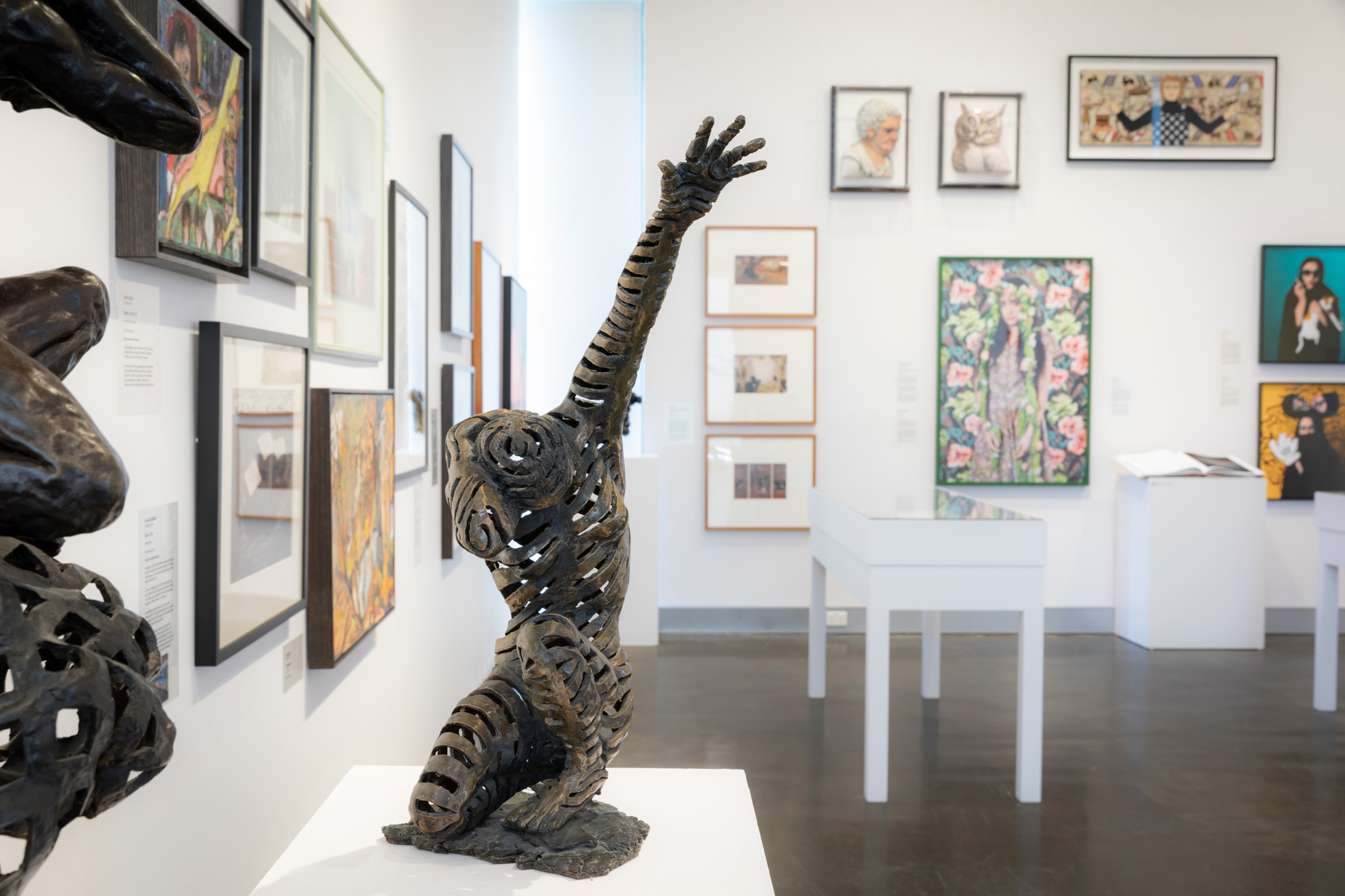 Deakin's Australian art collection has been curated over the past 20 years, with the collection now standing at 2300 works. Vice-Chancellor Professor Iain Martin said Rogers' works were a significant part of Deakin's collection.
"Throughout his career, Andrew Rogers has demonstrated a remarkable ability to develop new forms of expression and renew his artistic vision. I urge Deakin graduates to emulate his mindset, to continue to be inquisitive and seek out new learnings whenever they need to," Professor Martin said.
"There is a distinct synergy between Deakin's mission to encourage students to seek education in a wider sense and Rogers' work – the integrity and bravery to think in new ways, consider the possibilities, and form new perspectives."
Over the past 40 years, Rogers has achieved a major body of global work, including 51 significant stone structures (geoglyphs) which form the largest contemporary land art undertaking in the world, known as the Rhythms of Life project.
This unprecedented project involved more than 7500 people in 16 countries, across all seven continents, and is visible from space.
/University Public Release. View in full
here
.