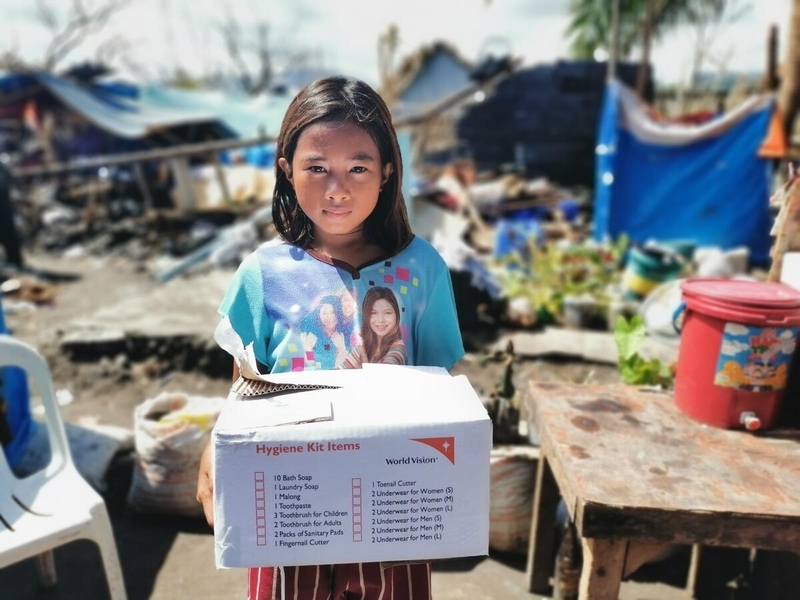 As the world focuses on COVID-19 vaccines, vaccination rates for other deadly diseases plummet – for drop in 28 years
People in extreme poverty rise for first time in 20 years, with an extra 150 million in 2021
60 per cent increase in those receiving cash or vouchers in World Vision programs worldwide
19 million people, including 10 million children, at risk of famine due to a combination of conflict and COVID-19
COVID-19 could reverse 20 years of progress in reducing hunger and improving the health of millions of children worldwide, according to international aid agency World Vision.
As the world focuses on access to COVID-19 vaccines, lockdowns have restricted essential health services, causing millions of children to miss out on vaccines against other diseases. Twenty years of hard-won gains are at risk. More than five million children under five face the threats of cholera and diarrhoea, and the pandemic could wipe out 20 years of progress in tackling HIV, TB and malaria, potentially doubling annual death tolls. The WHO estimates the likelihood of a child born today being vaccinated with all the globally recommended vaccines by the time they turn five, is now less than 20 per cent.
"We cannot allow the pandemic to continue to rob children of their potential, as education is put on hold, health systems are overwhelmed, vaccinations paused, and children left hungry as livelihoods are decimated," World Vision Australia CEO Daniel Wordsworth said.
The pandemic has triggered the deepest global recession since the 1930s. Extreme poverty has risen for the first time in 22 years, and unemployment has increased dramatically. The World Bank predicted that COVID-19 will add up too 150 million extreme poor in 2021 – half of them children.
Globally in 2020, the number of people receiving cash and voucher assistance from World Vision increased to 6.4 million: a staggering 60 per cent increase compared with 2019, while in the Pacific, the Lowy Institute has forecast that average incomes will not recover until 2028, warning of a "Pacific lost decade".
"The economic devastation from this pandemic has been immense, and it has hit some of the poorest hardest. As countries rebuild their economies, we need to ensure the economic recovery from this pandemic reduces inequality, rather worsening it," Mr Wordsworth said.
"A year ago, World Vision launched the largest emergency response in our history, having since reached almost 60 million people in 70 countries. But this is a massive crisis and we can't act alone, which is why we are calling on governments, individuals, and corporations to help us prioritise children and urgently respond to the devastation this pandemic has caused," said Mr Wordsworth.
World Vision is deeply concerned that the long-term impacts of COVID-19 could permanently scar the development of a generation of the world's most vulnerable children, he said.
"There must be no more stolen childhoods, as girls and boys across the world continue to face the devastating aftershocks of COVID-19."
Since 1990, the number of children dying from preventable causes such as poverty, hunger and disease has more than halved. Unless the international community prioritises countries that are now at greatest long-term risk from the impacts of COVID-19, the pandemic will leave millions of children at risk of death from famine and disease.
World Vision has warned that 19 million people, including 10 million children, are at risk of famine in 12 of the world's most fragile countries due to a deadly mix of conflict, COVID-19 and natural disasters. It is calling on the Australian Government to invest in an immediate $150 million famine prevention package to help prevent the worst of this hunger crisis. This would be welcome show of leadership from the Australian Government in the upcoming federal budget, Mr Wordsworth said.
The UN recently predicted that 235 million people worldwide will need humanitarian assistance and protection in 2021; an increase of 40 per cent in a year. This means one in 33 people worldwide needs help – a big jump from the one in 45 people a year ago, which was already the highest figure in decades. In 2020, the number of people receiving cash and voucher assistance from World Vision increased to 6.4 million: a staggering 60 per cent increase compared with 2019.
/Public Release. This material comes from the originating organization/author(s)and may be of a point-in-time nature, edited for clarity, style and length. The views and opinions expressed are those of the author(s).View in full
here
.