In May 2022, John Chart, who lives with Motor Neurone Disease (MND), skydived over Mount Everest to raise awareness about the illness.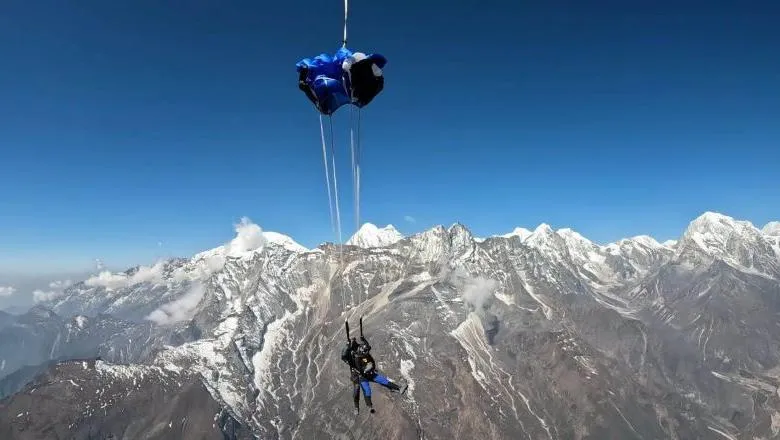 John visited the historical landmark Everest Base Camp and did a tandem skydive from approximately 23,000 feet above sea level. He was diagnosed with Amyotrophic Lateral Sclerosis (ALS), the most common form of Motor Neurone Disease, in 2019 and had to give up his 27-year long career as a London firefighter. John is a clinical trial participant of Dr Jemeen Sreedharan from the Department of Basic and Clinical Neuroscience at the IoPPN.
ALS is a fatal disease affecting the nerve cells in the brain and spinal cord, causing progressive weakness of the muscles. Although there are some treatments that can slow disease progression by a few months, there is no cure available currently available.
John now focuses his effort into raising awareness for MND and encouraging the public to openly talk about the disease. As progression in MND is rapid, it is often mistaken as rare as there are fewer individuals living with the condition. There are currently 5,000 people living with the condition in the UK, with 1 in 300 people currently at risk of being diagnosed.
MND 'may possibly ' kill me but it won't have had a free run in changing my life for the worse. In fact, it has kickstarted me into living the dream, and has brought me round from the tedium of normal life. No more 'rat race' up at six ready for work, bed early in the week. Weekends off and four weeks holiday per year. No, now we travel, explore and do everything we can. Time is precious, not just now but always. So, I am dedicated to raising awareness of this demonic disease while having the best time, a ball, doing it. So, in a quite peculiar way, I thank MND for coming into my life, for showing me how to live. Of course I WILL NEVER GIVE UP, as is my mantra.– John Chart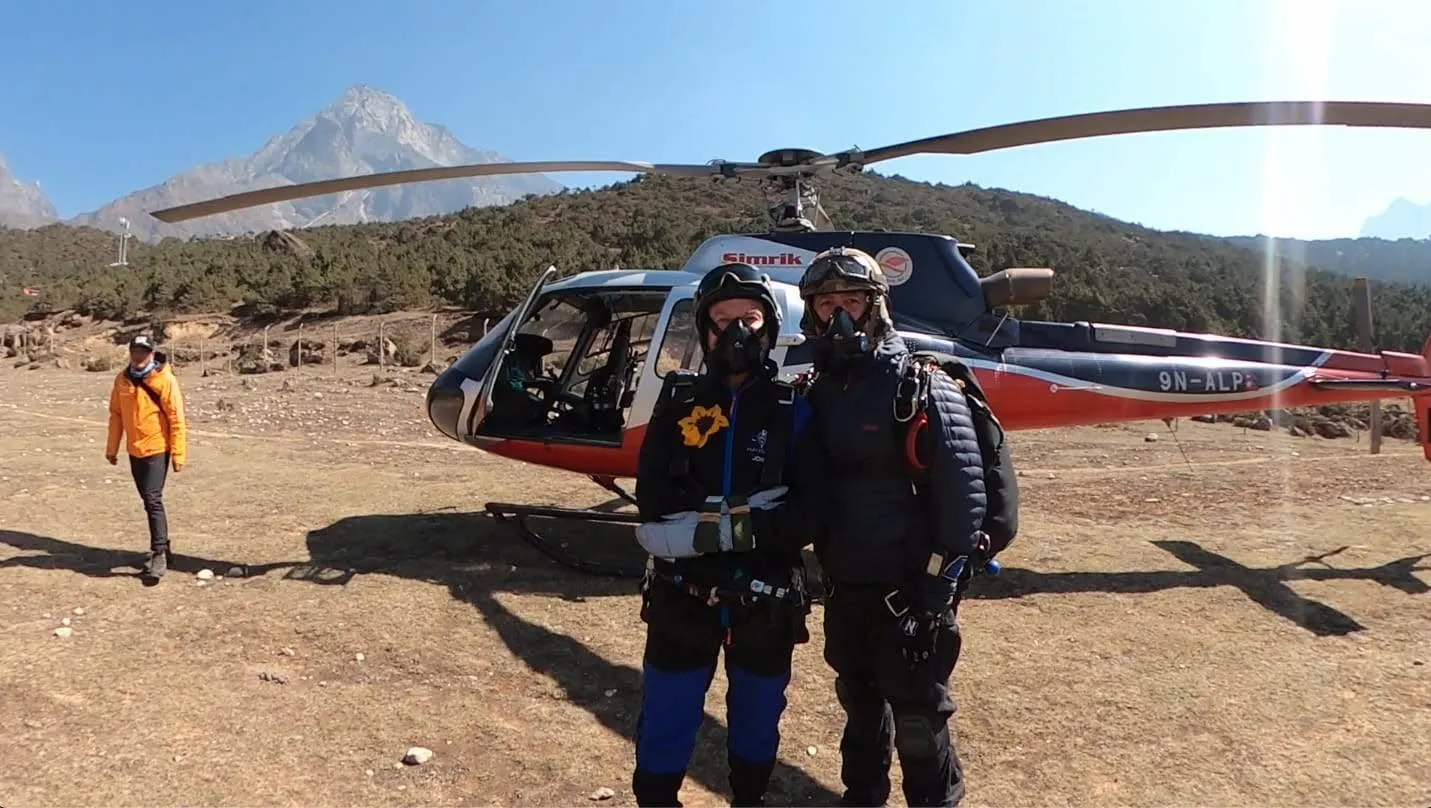 MND Awareness Day takes place on 21 June during the summer solstice, a day that represents a turning point, something the ALS/MND community have been looking for in the search for treatments and a cure for the disease.
John Chart is a remarkable individual. I'm astounded by every exciting new way he finds to garner much needed attention for people living with MND, and to raise funds for research. John has been a patient of mine for several years and now has almost no power in his hands and arms. Getting to Everest Base Camp and doing a helicopter jump from the highest drop zone in the world is perhaps the pinnacle of his achievements to date. Many congratulations to him and also to his wife, Arlene, his main carer, who has been with him on this and other journeys. Their phenomenal efforts are helping to raise awareness of MND and the devastating effects it has on patients and families. He is an inspiration to all, and I particularly hope that his efforts will encourage a new generation of young people to develop an interest in neurodegenerative disease. We need more bright people working to develop new treatments for MND.– Dr Jemeen Sreedharan
/Public Release. This material from the originating organization/author(s) may be of a point-in-time nature, edited for clarity, style and length. The views and opinions expressed are those of the author(s).View in full
here
.