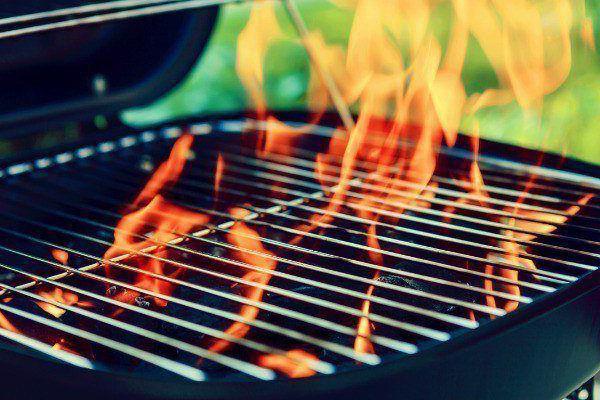 Authorities are urging Victorians to stay safe while cooking with barbecues if they plan on firing it up this weekend through to Melbourne Cup Day.
Next week's Melbourne Cup public holiday will be an opportunity for many to enjoy a long weekend, or a quick getaway or gathering with friends and family.
If a barbecue-cooked meal is part of your Cup Day plans, firefighters have encouraged people to conduct a quick safety check before igniting.
Across Victoria, CFA responded to more than 190 barbecue fires within CFA's response area between 1 July 2021 and 30 June 2022.
Meanwhile, FRV responded to more than 185 calls to barbecue-related fires during the same time period.
FRV's Fire Rescue Commissioner Ken Block said that people should leak-test the gas cylinder every time they connect it.
"Firefighters attend dozens of avoidable barbecue fires every year, so it's important to know the drill before you grill," Commissioner Block said.
"Never leave cooking unattended and be sure to take a few minutes to inspect the gas bottle and connection.
"Doing these simple checks can help keep you and your loved ones safe.
"If your barbecue does catch fire, remember to call Triple Zero (000), and if it is safe to do so, turn off the gas at the meter or cylinder.
CFA Chief Officer Jason Heffernan said if you're planning to host a gathering and switch on the barbecue, remember to take simple precautions to keep yourself safe.
"Taking the time to do a few quick safety checks could save your property and family's life," he said.
"It's simple to check the connection on a gas barbecue – just spray the hose and regulator connections with soapy water before turning it on.
"Soapy bubbles will appear if gas is leaking. If this happens, turn off the gas and correct or replace the connections."
Energy Safe Victoria (ESV) Commissioner and Chairperson Marnie Williams said the Know the Drill Before You Grill campaign reminds Victorians that a few simple steps can protect your family and your property against potential fires and explosions.
"Don't take any chances over the long weekend," she said.
The campaign urges Victorians to ensure they inspect their barbecue hoses for signs of perishing or cracking.
If you have purchased a new barbecue with the new safer LCC27 connection, ensure you have a gas cylinder with the same connection.
If the cylinder has an old connection, you can replace it with a new one at local service stations and hardware stores.
Barbecue safety tips:
If a fire occurs, turn off the gas at the cylinder or meter, but only if safe to do so. In most cases this should allow the fire to extinguish itself. If you're unable to extinguish the fire safely, call Triple Zero (000).
Check the LP gas cylinder on your barbecue before you turn it on. A cylinder must not be refilled if it hasn't been tested for more than 10 years or if the cylinder has been damaged.
Have your gas cylinder tested and ensure you use a licensed gasfitter.
You can exchange LP gas cylinders at a reputable supplier.
Be aware all newly manufactured LPG gas appliances, including outdoor patio barbecues and cylinders, are fitted with a safer gas connection to prevent gas from being released if the connection is not properly fitted.
Check the hose to make sure it has not deteriorated.
Check the connections to make sure they are tight and that the O rings are in good condition and have not cracked or split.
Check for gas leaks by spraying soapy water on the connections and hoses. Bubbles will appear if there is a leak when you turn on the gas.
Use your barbecue in a clear space. Never use it indoors or in a confined area and ensure there is adequate clearance from walls, fences, and other property.
Cook with barbecue utensils and wear an apron to protect yourself from hot fat.
Remove excess fat from the barbecue after each use to prevent fires.
Do not use barbecues in windy conditions as the burners may blow out, risking a gas leak.
/CFA News Release. This material from the originating organization/author(s) might be of the point-in-time nature, and edited for clarity, style and length. Mirage.News does not take institutional positions or sides, and all views, positions, and conclusions expressed herein are solely those of the author(s).View in full
here
.