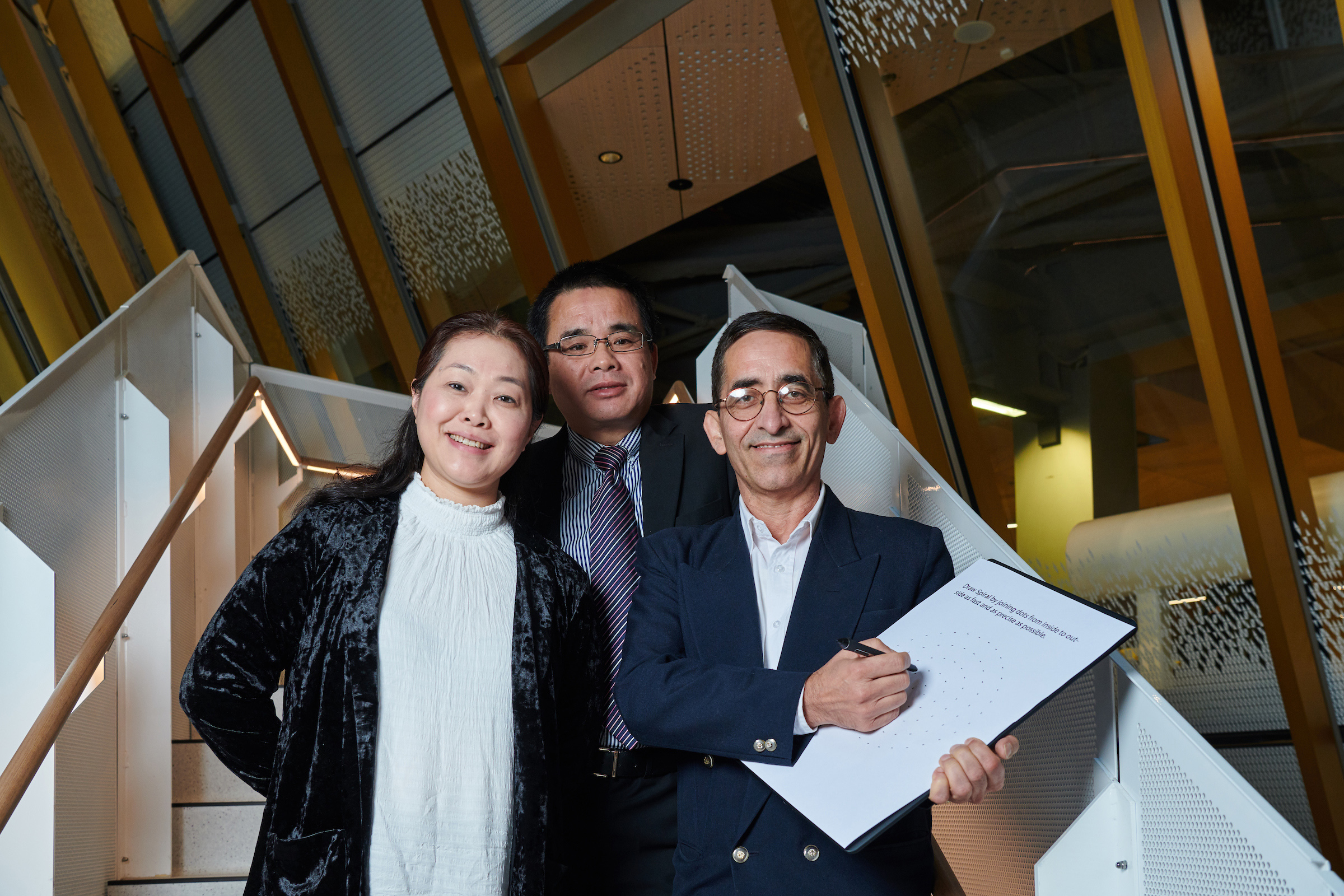 Jesse Medical's Chenghong Li (Director) and Jianpeng Zhai (CEO) with RMIT University's Professor Dinesh Kumar.
Screening technology to catch Parkinson's disease in its earliest stages could be available within three years, following an agreement between RMIT University and start-up company Jesse Medical.
The pioneering technology analyses the results of specialised drawing and writing tasks to differentiate between people with and without the condition.
More than 10 million people worldwide are estimated to be living with Parkinson's disease, including over 80,000 Australians*.
Many treatment options for Parkinson's are only effective when the condition is caught early but by the time patients show any commonly recognisable symptoms, many nerve cells in the brain have already suffered irreversible damage.
The new tool can spot the disease when there are no obvious symptoms and can also be used to monitor Parkinson's patients after diagnosis, to better manage their condition.
A research agreement with Jesse Medical gives the Melbourne-based start-up exclusive rights to commercialise the RMIT-developed technology and will enable further patient trials.
/RMIT University News Release. View in full
here
.