Human activities might have shifted the movement of caribou in and near the Arctic National Wildlife Refuge, according to scientists with the University of Cincinnati.
Each year caribou take on one of nature's longest land migrations, trekking hundreds of miles across Alaska and Canada to give birth and find food. A UC study published this week in the journal Frontiers in Ecology and Evolution identified a shift in one herd's movements after the 1970s that coincided with changes in herd size and climate and construction of new roads and other energy infrastructure.
Researchers used isotope analysis of antlers shed by female caribou to track their historical patterns of movement over the landscape. Female caribou are unique among deer for growing and shedding antlers each year like males.
The study is timely given the auction this year of oil and gas leases in the Arctic National Wildlife Refuge. Indigenous Gwich'in opposed the leases, arguing development could disrupt the migration of caribou they depend on for sustenance.
The study demonstrates UC's commitment to research as described in its strategic direction called Next Lives Here.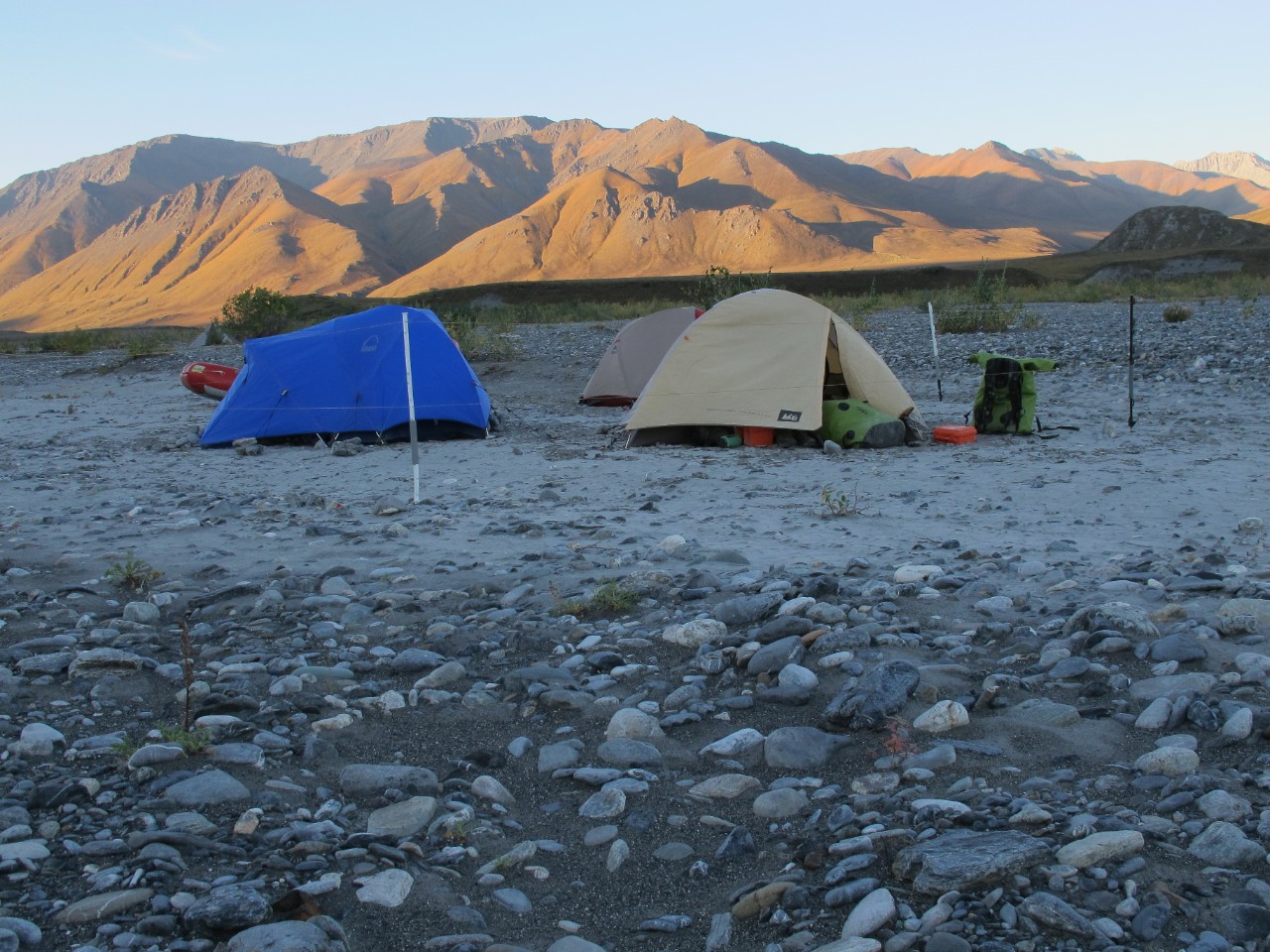 An international team of researchers led by UC geologist Joshua Miller focused on the antlers of female caribou, which are shed within a few days of giving birth each spring. The location where antlers drop marks their spring calving grounds.
Caribou then spend the summer growing a new pair of antlers.
Miller and his collaborators found that analyses of isotopes from the antlers could not only identify one caribou herd from another but also identify changes in their summer range over time.
Miller, an assistant professor in UC's College of Arts and Sciences, traveled extensively across the Arctic during five expeditions with collaborators from the U.S. Fish and Wildlife Service. Using inflatable boats, the team navigated rivers, avoiding bears and enduring mosquitoes to collect caribou antlers across the Arctic National Wildlife Refuge in northeast Alaska.
"It's one of the most remote places on the planet," Miller said. "So it poses all sorts of logistical challenges. It is a real adventure."
Scientists only began studying caribou migration using radio telemetry in the 1970s and '80s. Miller said. With antlers, it is possible to track historical caribou landscape use long before that.
"The question is, how can we evaluate the effects of human impacts given that we only recently started paying close attention? Antlers provide opportunities to look at the past and fill in some of these gaps in our knowledge," he said.
"One thing we know about caribou is they often avoid human-modified landscapes: pipelines, roads, tourism lodges," Miller said. "They are surprisingly sensitive to these changes."
Featured image at top: UC assistant professor Joshua Miller teaches in the Department of Geology in UC's College of Arts and Sciences. Photo/Colleen Kelley/UC Creative + Brand
/University Release. This material comes from the originating organization and may be of a point-in-time nature, edited for clarity, style and length. View in full
here
.