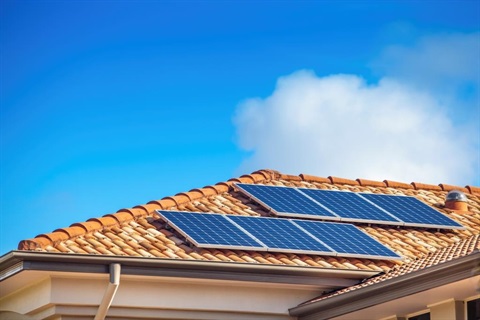 Yarra Ranges residents can access affordable solar PV systems through a trusted, Council-backed provider as part of the Solar Savers program launching in early December.
In previous years, the Solar Savers program has provided pensioners with access to solar panels and installations at no upfront cost, with a low interest rate loan to be repaid over 10 years.
Yarra Ranges Mayor, Richard Higgins, said the program had since been expanded so that any homeowner in Yarra Ranges can register to express interest in purchasing a solar PV system.
"The use of solar panels on homes has grown massively in the last few years, as has the number of businesses in Australia providing solar PV systems, so it can be hard to know how to go about installing them," Cr Higgins said.
"Residents going through the Solar Savers program will be assessed to make sure that a system would suit their energy needs, they'll be talked through the entire process and given a quote before any work begins, and they'll have a number of options when it comes to their repayment.
"We're proud to be part of the program, along with nine other Councils, and we've already seen great results with 39 systems installed on homes across Yarra Ranges in recent years.
"There's no longer a question about whether it's cheaper to generate renewable energy, and there are absolutely people in our community who will be better off financially and environmentally by switching over, so I encourage anyone interested to register on the Solar Savers website."
The extended Solar Savers program will be launched at Council's Liveable Homes in a Changing climate event on 4 December at the Mooroolbark Community Centre.
"The event will be a chance for residents to look at ways to reduce their power bills and greenhouse gas emissions in the home and learn about the benefits of having a rooftop solar system," Cr Higgins said.
"On 4 December, we'll have legendary standup comedian Rod Quantock, who will introduce us to Beyond Zero Emissions' John Shiel and SolarQuip's Glen Morris, who will talk about energy efficiency in the home and demystify solar power.
"We'll have Anna Imberger from Solar Savers there to talk about the program and pensioners may be eligible for special discounts and low-interest bank finance in the program, too.
"The event is free, so I'd encourage anyone with questions about solar power, or who wants to look at reducing their energy use at home to come along."
/Public Release. View in full
here
.