The 15th Student Support Forum, hosted online by the Student Success Support Section at Tokyo Tech's Student Support Center, brought together 98 participants from across Japan for information sharing and discussions on enhanced student, university, and local community life on February 28.
Following up on the 2021 virtual forum, this year's efforts to promote student activities and exchanges across the country attracted an extremely diverse group of students, faculty, staff, and members of the public. Participants included members from institutions such as Ochanomizu University, Chiba University, the University of Tsukuba, the University of Tokyo, Tokyo Metropolitan University, Nagoya University, Hiroshima University, and Mie University, Aoyama Gakuin University, Chuo Gakuin University, Tokyo City University, Nakamura Gakuin University, Nihon University, Hiroshima Shudo University, and Meiji University.
All affiliations in this article were accurate at the time of the event.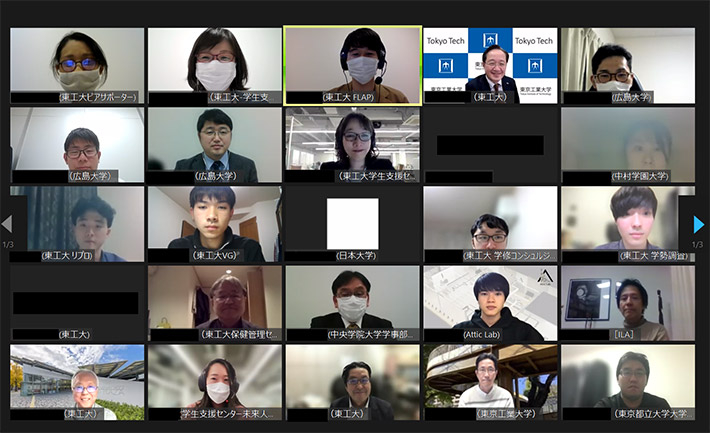 The 2022 forum was moderated Tokyo Tech's Takumi Akiyama, a 1st-year master's student in Materials Science and Engineering. After opening remarks by President Kazuya Masu, Tokyo Tech's Professor Sachiko Ito, head of the Student Success Support Section, offered an overview of the aims of the forum.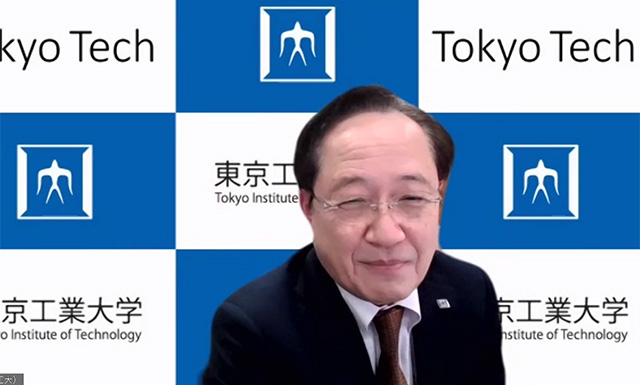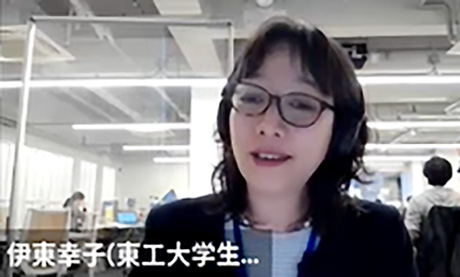 Invited speakers introduce Peer Support Room at Hiroshima University
Each year, Tokyo Tech invites a guest speaker or speakers to the Student Support Forum so everyone can learn more about the student initiatives at other universities around Japan. This year, three speakers from Hiroshima University — Associate Professor Zhengguo Huang from the university's Health Service Center, Haruki Kobayashi, a 2nd-year master's student from the Graduate School of Advanced Science and Engineering, and Hiroki Ohno, a 3rd-year student from the Department of Mathematics, School of Science — spoke about the university's Peer Support Room.
The Peer Support Room was established in June 2000 as a consultation room for students by students. It aims to foster an academic culture in which students feel free to consult with and help each other. Trained students, known as peer supporters, are available to provide not only counseling but also a platform where students can freely interact with one another. During the COVID-19 pandemic, the Peer Support Room has also organized online public lectures to raise awareness about mental health. Kobayashi and Ohno, both of whom are currently peer supporters, talked about the difficulties and rewards they have experienced through these activities. They highlighted that they have been able to engage in activities that are difficult to experience during normal university life, and that they have improved their communication skills significantly.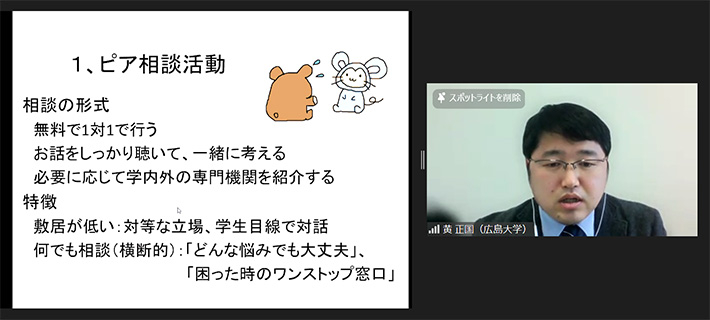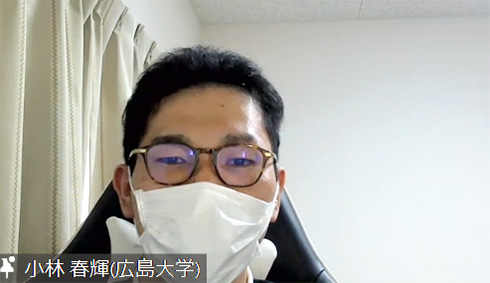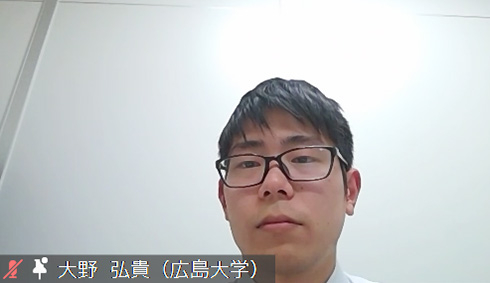 Comments from the audience
The Peer Support Room program included many concepts that help students want to continue their peer activities, and this made me rethink the initiatives that are possible precisely because of the COVID-19 pandemic.
I was very impressed by these solid, progressive activities. I think the approach of Hiroshima University shows that they not only value the voice of each student, but also link the content of the consultations to improvements at the university. Their attempts to meet the need for graduate student exchange meetings and other activities that are difficult for the university to sponsor also seem to be extremely valuable. From what I have heard, this seems like a part of the institution's infrastructure, and I hope these activities continue with the full backing of the university.
Introduction to activities at Tokyo Tech by six student groups
Six Tokyo Tech groups supported by the Student Success Support Section — the Student Survey Group, Tokyo Tech Volunteer Group, Projects to develop future scientists and engineers (Ripro), Peer Supporters, Tokyo Tech's Language Exchange Partner group ACTION, and study abroad promotion group FLAP — also shared their views and achievements from the past year.
More presentations from Tokyo Tech student groups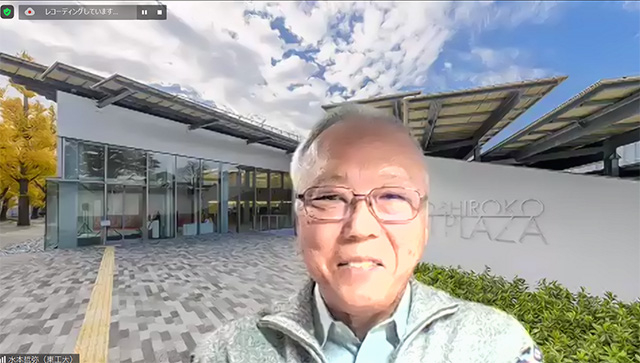 The second half of the session included presentations from more Tokyo Tech student groups including iGEM Tokyo Tech, Attic Lab, Peer Life Coaches, Online Education Development Office (OEDO), Center for Innovative Teaching and Learning (CITL) Graduate Student Assistants, PR Support, SAGE, Taki Plaza Gardeners, and LANDFALL.
To wrap things up at this year's Student Support Forum, Executive Vice President for Education Tetsuya Mizumoto offered the participants some encouraging closing words.
Comments from participants
I liked the fact that there were very few mentions of the limitations caused by COVID-19. Instead, there were many energetic stories of positive efforts that emerged as a result of the pandemic, and that was the purpose of the forum. Thank you all for taking the time to share your experiences.
I was surprised to see the variety of activities being developed by students despite the pandemic. It must have been difficult to make these activities possible under such circumstances. I thought the theme of seeking what we can do during COVID-19 was wonderful. As Dr. Huang of Hiroshima University said, it is important to seek joy in these times.
The event was fueled by the positive attitude of students who were thinking positively about what they could do within such a limited environment.
All the groups valued autonomy in their activities, and it was encouraging to see their energy in so many areas. I was also reassured by the warm support provided by the faculty and staff members.

Takumi Akiyama
1st-year master's student, Materials Science and Engineering
Moderator
Although the 15th Student Support Forum was held online, I believe that it provided an excellent opportunity for all participants to share their daily achievements and provide motivation to each other. I certainly gained a lot of insight and inspiration. However, I believe that the more important goal is to not let this just a momentary rush of exhilaration, but to use what we have learned and give back to others in our daily lives. We are in a situation where we have to conduct our research and other activities under various restrictions, but this forum has reminded me once again to live one day at a time.
/Public Release. This material from the originating organization/author(s) might be of the point-in-time nature, and edited for clarity, style and length. Mirage.News does not take institutional positions or sides, and all views, positions, and conclusions expressed herein are solely those of the author(s).View in full
here
.