New research from the Institute of Psychiatry, Psychology & Neuroscience (IoPPN) at King's College London, in partnership with the University of Strathclyde and Tommy's charity, has found that women with mental illness are significantly more likely to have physical health problems but less likely to seek advice from a medical professional in the period prior to pregnancy compared to women managing physical illness alone.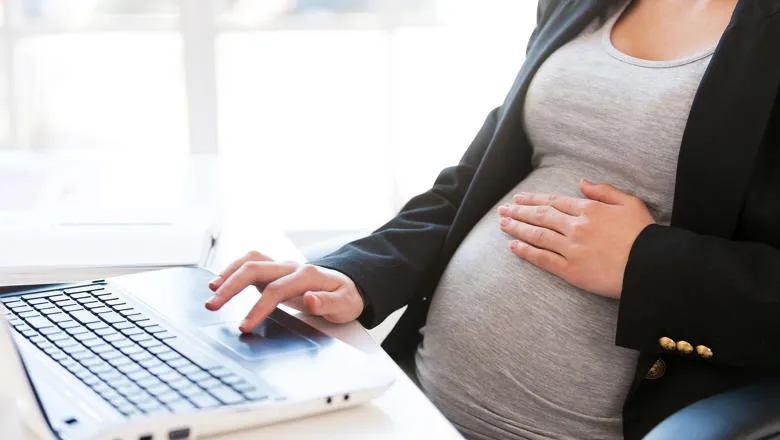 The research, published in BJOG: An International Journal of Obstetrics and Gynaecology, suggests that healthcare professionals should be supported to have conversations with all women of reproductive age about planning and fitness for pregnancy, including how to optimise their physical and mental health.
Researchers studied the responses of 131,182 UK women currently planning their pregnancies via the Tommy's 'Planning for Pregnancy' tool to learn more about their preconception behaviours. Previous research has demonstrated that healthy behaviours like eating the recommended amount of fruit and vegetables, as well as folate supplementation are key determinants of pregnancy outcomes.
Despite the importance of the preconception period, researchers found that less than one in 10 (8.9%) of respondents with a mental health condition sought medical advice while planning their pregnancy compared to 41% of respondents solely managing a physical health condition, despite mental health problems being more prevalent1. They were also less likely to engage in healthy behaviours, and were more likely to be physically inactive, smoke tobacco, and use illicit substances.
"The preconception period represents a golden opportunity for both future mothers and their physicians to intervene and optimise the health of mother and child. Our research has however established clear differences in approach between women managing physical and mental health conditions which could have strong implications for the future health of both mother and child." – Dr Claire Wilson, NIHR Academic Clinical Lecturer and Psychiatry Specialist Registrar and one of the study's senior authors
The researchers note that, in its current form, preconception care in health services places a much greater emphasis on contraceptive care and doesn't consider the needs of women with combined physical and mental health issues who are looking to conceive, despite previous research highlighting that women who received preconception education and counselling were more likely to have improved knowledge and reduced risk behaviour such as alcohol consumption.
"Mental health problems are on the rise for women, particularly young women, with important consequences for their long-term health. Supporting those who wish to conceive to improve their health is key to improve long term outcomes for women and their babies. This requires investment in access to preconception care and better integration between primary care, mental and maternal health services"– Dr Raquel Catalao, the study's joint senior author and an Academic Clinical Fellow at King's IoPPN
Kate Marsh, Midwifery Manager at Tommy's said, "Women with pre-existing mental health conditions are more likely to have both physical and mental health problems during their pregnancy and afterwards. This is why it's vital they get the right care during their pregnancy journey. Many cannot access the information and support they need during the preconception period to make an informed decision about their care. Up to 90% of women will stop taking mental health medication, often without support from a healthcare professional.
"This can have severe consequences, like relapse which can place themselves and their baby at higher risk. Upskilling primary care providers so they include healthy preconception conversations into routine appointments, including discussing medication, can support women and birthing people to make changes that can improve their chances of a healthy pregnancy and birth."
This study was possible thanks to the Tommy's Planning for Pregnancy tool and accompanying social media campaign was funded by Public Health England, Tommy's charity and the Royal College of Obstetricians and Gynaecologists.
The physical-mental health interface in the preconception period: Analysis of 131,182 women planning pregnancy in the UK (C Tosh, K Kavanagh, AC Flynn, J Stephenson, SL White, R Catalao, CA Wilson) (DOI10.1111/1471-0528.17447) was published in BJOG: An International Journal of Obstetrics and Gynaecology.
/Public Release. This material from the originating organization/author(s) might be of the point-in-time nature, and edited for clarity, style and length. Mirage.News does not take institutional positions or sides, and all views, positions, and conclusions expressed herein are solely those of the author(s).View in full
here
.