A major new study has revealed that the Brexit process has created a large, broad and long-lasting increase in uncertainty for British businesses.
The findings are based on interviews with nearly 8,000 CEOs and CFO who participate in the Decision Maker Panel. The panel was set up in August 2016 by the University of Nottingham, in collaboration with the Bank of England and Stanford University, to assess the impact of Brexit on businesses with ten or more employees. It is now one of the largest regular business surveys and receives thousands of responses from business leaders every month.
The team has analysed their most recent data, from July 2019, and found that:
More than half, 54%, of businesses said Brexit was one of their top three sources of uncertainty.
Anticipation of Brexit is estimated to have gradually reduced investment by about 11% over the three years since the June 2016 vote.
Reduced UK productivity by between 2% and 5% since the referendum.
The Brexit Uncertainty Index which monitors on a monthly basis the reaction of businesses to Brexit events has risen steadily since the result of the referendum in June 2016. The first survey, in August 2016, recorded just under 40% of businesses saying it was one of their top three sources of concern. It peaked, to nearly 60%, in the run-up to 29 March 2019 when the UK was originally due to leave the EU. After Brexit was postponed until 31 October 2019 uncertainty started declining, to 46%, but has since increased.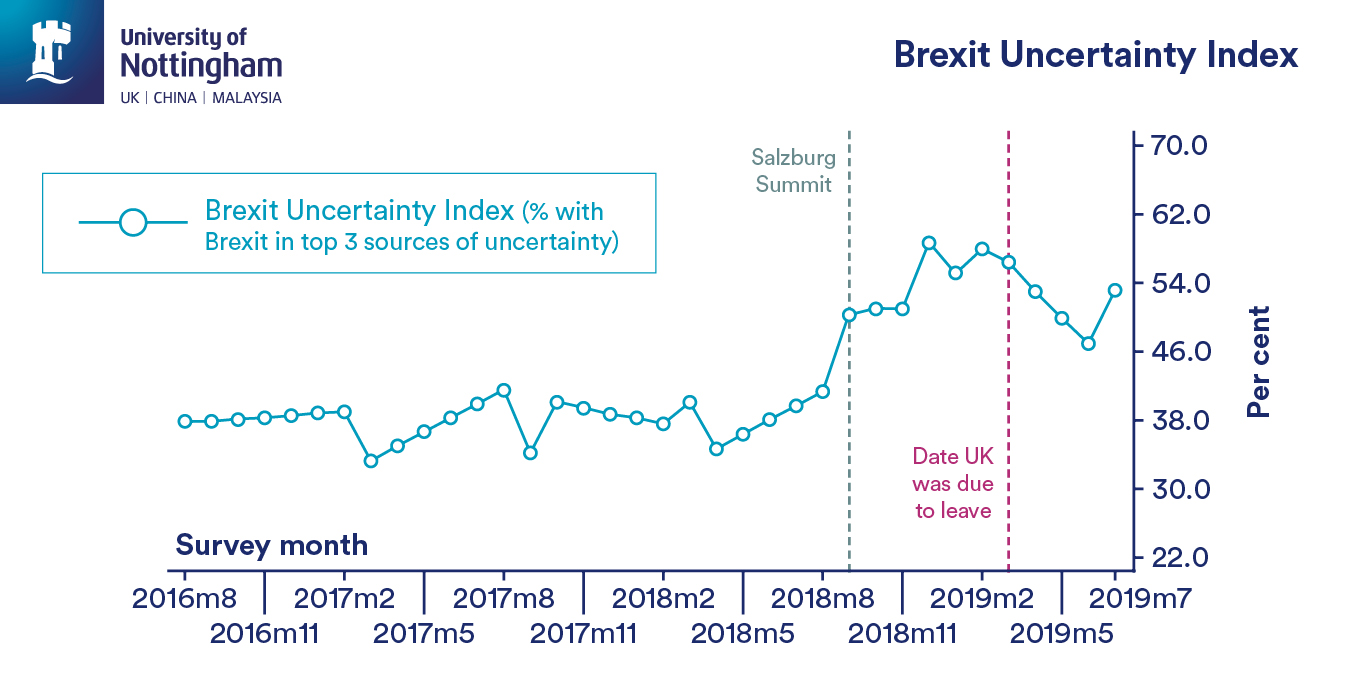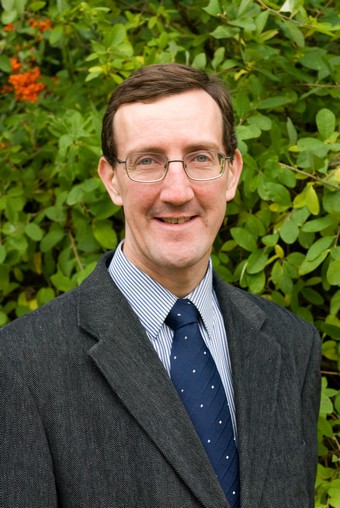 The fall in investment took longer to occur with the effects building gradually.
Professor Paul Mizen from the School of Economics at the University of Nottingham is the lead researcher, along with Nick Bloom of Stanford University. Professor Mizen said: "The fall in investment took longer to occur with the effects building gradually. In contrast, forecasts made in the aftermath of the referendum predicted that investment growth would fall sharply within the first year after the Brexit vote and then recover. The thousands of business leaders who have responded to our questions have reported uncertainty around the impact of Brexit on labour, regulations, demand, customs and supply chains. The effect on productivity is smaller and one potential reason for the negative impact on firm productivity is the use of senior management time on preparing for the UK's exit from the EU."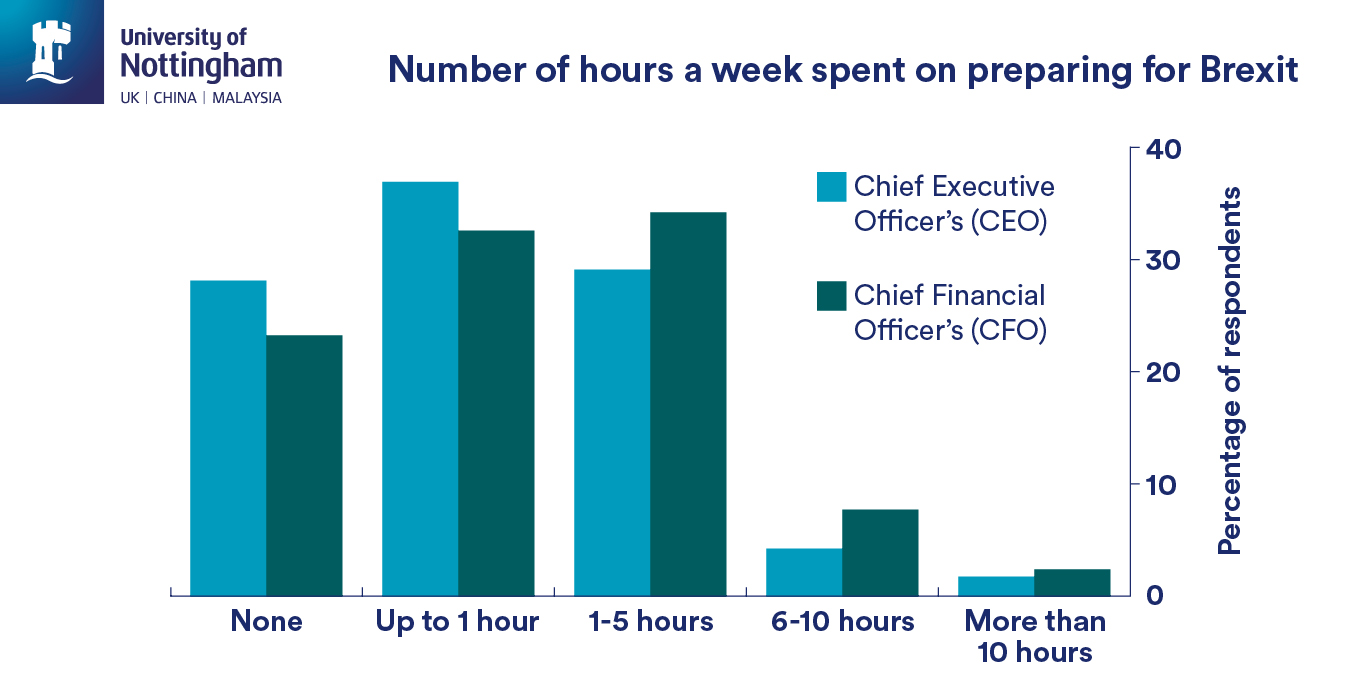 The research is published in the Bank of England Staff Working Paper Series (click here.) The Decision Maker Panel project is supported by the Economic and Social Research Council.
— Ends­­­ —
/Public Release. View in full
here
.