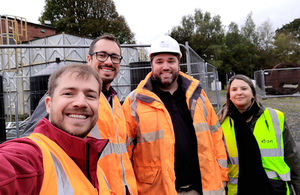 The Coal Authority has been sharing its expertise in protecting and enhancing the environment.
A team from Brazil, who wanted to discover more about using reed beds to treat mine water and waste tip run-off, spent 3 days visiting sites across the UK to learn from our experience of designing, building, operating and maintaining schemes.
Chris Satterley, technical lead for our geochemistry, process chemistry and process engineering team, said:
We visited the National Coal Mining Museum for England, at the site of Caphouse Colliery near Wakefield, where I showed them around the mine water treatment scheme and the innovation projects we are trialling there, before they had a trip underground.
The next day we went to our Clough Foot and Deerplay schemes, on the Yorkshire and Lancashire border, where we discussed the innovative approach to reed bed refurbishment undertaken at Deerplay and the challenges of operating reed beds with changing mine water conditions in exposed upland areas.
On the final day, we visited our schemes at Woolley and Strafford, in Barnsley, and discussed the learning we have made in reed bed design and operation since we began building and operating significant numbers of schemes in the late 1990s and early 2000s.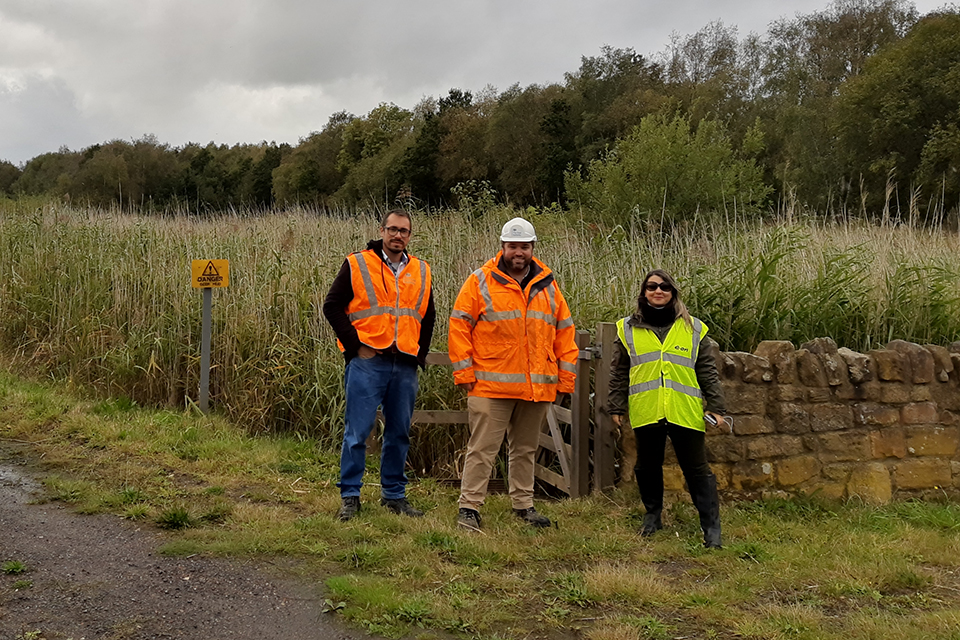 The visitors represented Wetlands Construidos, a consultancy which designs natural systems for water treatment, and CBMM, a major niobium mine company based in the Minas Gerais state in South Eastern Brazil.
André Baxter Barreto, from Wetlands Constuidos, said:
We came back from this technical trip enlightened by the engineering projects we saw and overwhelmed by the whole history of coal mining in the UK.
It is fantastic to see how the reed bed technology is connected to the backbone of industrial revolution, proving that through technical and scientific development it is possible to foresee a greener and more sustainable future.
We intend to share this experience with our mining sector and environmental regulators.
Thanks to Chris and to the Coal Authority for this fantastic opportunity.
Britain was the first major industrial nation to close all its deep coal mines and for 25 years the Coal Authority has been making a better future for people and the environment in coalfield areas, currently managing £2.3 billion worth of liability on behalf of the government.
/Public Release. View in full
here
.