Experiences and educational programs found to aid imaginative play, social skills, problem solving, language development and other key abilities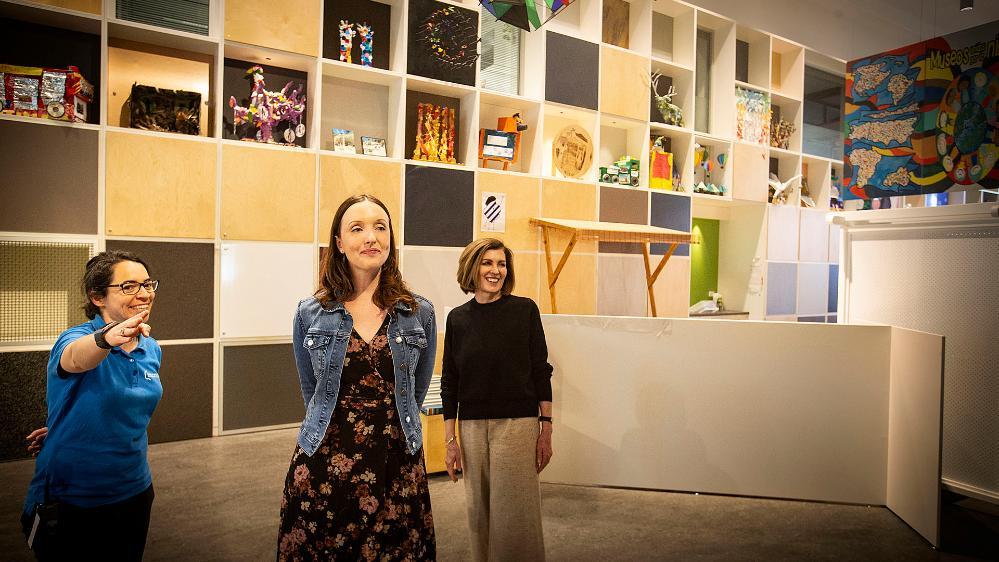 A new study has found the experiences and educational programs at the University of Wollongong's Early Start Discovery Space help children develop imaginative play, social skills, problem solving, language development and other critical learning skills.
Early Start researchers surveyed 400 parents, grandparents and other caregivers about their child's visits to the Discovery Space, including their favourite "experiences" (exhibits), and changes they noticed in their child as a result.
The researchers then conducted 18 focus groups (involving 49 caregivers) and 19 one-on-one interviews to explore further how the Discovery Space assisted in the development of early learning skills and the ways in which children used the Space.
The study is published in The International Journal of the Inclusive Museum.
Early Start Discovery Space opened in 2015 as a place where children from birth to 10 years could learn through play and exploration in a safe and supportive setting. Its experiences have been designed in consultation with world-leading early childhood development researchers to respond to the evolving needs of children and families who attend.
The study's lead author, Dr Ellie Taylor, said that as the world's first children's museum on a university campus the Discovery Space presented a unique opportunity for researchers to evaluate its effectiveness in aiding children's development.
"Experiences within the space – including a mock marketplace, construction site, and shipyard – are an opportunity for children and adults to engage in playful learning together," she said.
"This study sought to engage directly with parents and caregivers about the critical learning skills their children are developing when they play in the Discovery Space. We also wanted feedback on how we could improve the learning and engagement that occurs in the Discovery Space.
"Seeking parent and caregiver input is an integral first step in evaluating the benefits of the Discovery Space and ensuring we can continue to benefit families well into the future."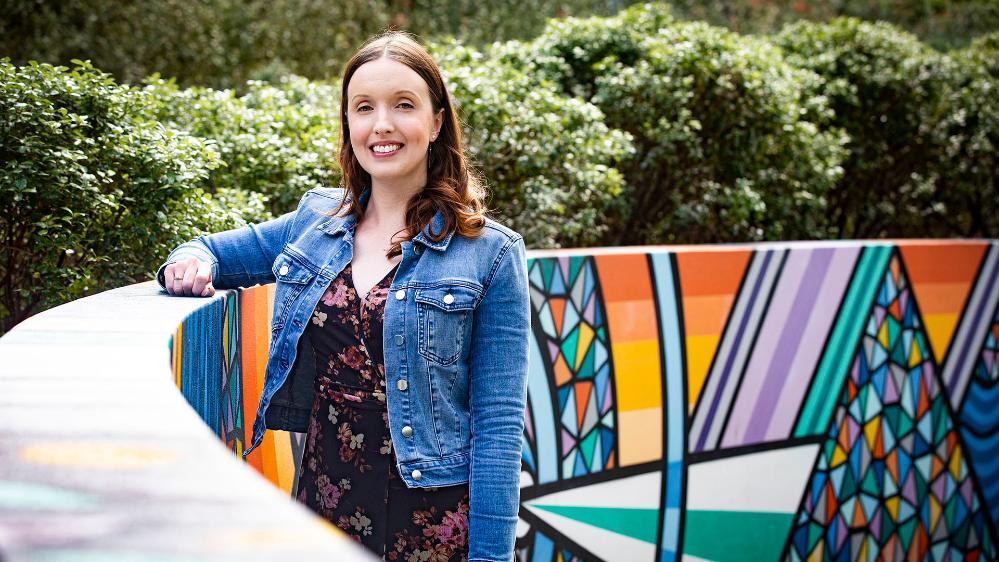 The study's lead author Dr Ellie Taylor from Early Start Research at UOW.
The survey showed that nearly one-quarter (22 per cent) of caregivers had noticed a change in their child after visiting the Discovery Space, such as greater confidence/independence, higher levels of curiosity, more imaginative play, enjoyment from discovery, and improved social skills.
In the focus group and one-on-one interviews, caregivers said that visits to the Discovery Space resulted in an increase in their child's concentration and focus, concept and knowledge development, imaginative and creative play, language and vocabulary, social skills, problem solving, and physical and sensory development.
"Parents and caregivers also reported that these developments translated to their everyday life outside of the Discovery Space, with children demonstrating greater confidence and collaboration in the home and other settings," Dr Taylor said.
"Parents recognised their child's engagement in role play through experiences such as the marketplace, construction site, the cave, and "Lights, Sound Action!" was not only fun, but critical to the development of important life skills."
The Discovery Space has used the study's findings to improve current experiences and add new role-play experiences such as "Emergency! Emergency!", which was designed to familiarise children with emergency services and provide an important hands-on learning experience for families.
The survey also sought feedback from participants on ways to improve the Discovery Space.
"Caregivers wanted to see more opportunities for individual expression and discovery," Dr Taylor said.
"While they recognise that structured play is important, they also wanted their child to have the opportunity to be creative and 'do their own thing'
"Some caregivers also suggested the inclusion of more diverse cultural perspectives. Staff have already taken this on board as they develop new experiences and programs that include a multicultural element.
"There was also a request for more social events, which are in the works for when restrictions are lifted."
Researchers Martha Johnson, Dr Ellie Taylor and Dr Lyn Cronin in the Discovery Space.
ABOUT THE RESEARCH
"Evaluating the Effectiveness of Existing Experiences and Educational Programs in a Children's Museum: Learnings from Extensive Stakeholder Feedback" by Lynette Cronin, Michele E. Peden, Ellie Taylor, Anthony D. Okely, and Martha Johnson, is published in The International Journal of the Inclusive Museum.
The research was funded by the Abbott Foundation.
/Public Release. The material in this public release comes from the originating organization and may be of a point-in-time nature, edited for clarity, style and length. View in full
here
.