Holding her baby in her arms, Melody (Melody, pictured above, preferred to use just her first name for this story) fled her home in Harare, Zimbabwe, one night after policemen stormed in and fatally shot her husband.
"I didn't know my husband was a criminal. One night when we were sleeping, police barged into our home and killed him," she says.
Terrified for her own life and without any money, she sought refuge with Emma Mambo, pictured below, a peer educator and community activist in Epworth, south-east of Zimbabwe's capital.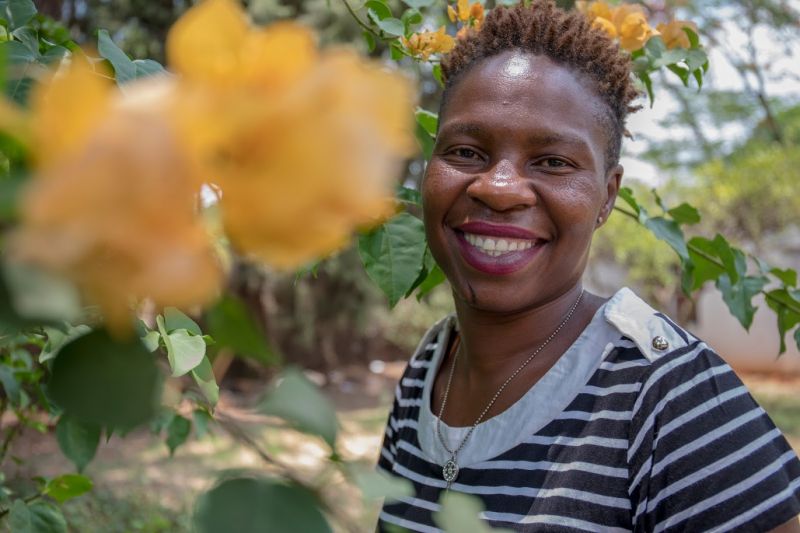 Ms Mambo, affectionately known as MaiTino, volunteers with Katswe Sistahood, an organization that seeks to empower young women and girls in claiming their sexual and reproductive health and rights. She works extensively with women in her community, including sex workers. She also runs a dance and drama group for adolescent girls and young women, which explores the complex issues they face through the arts.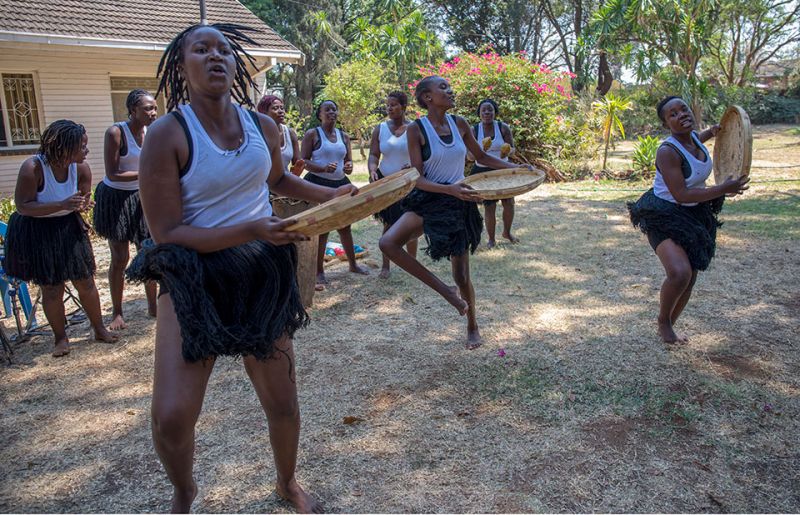 "I don't get paid for my work, but I love Katswe because it elevated me and made me realize I can teach and work with people. Even when I get phone calls at night for help, I don't mind," she says. This is despite not being formally employed and raising her daughter, Tanaka, pictured below, as a single mother.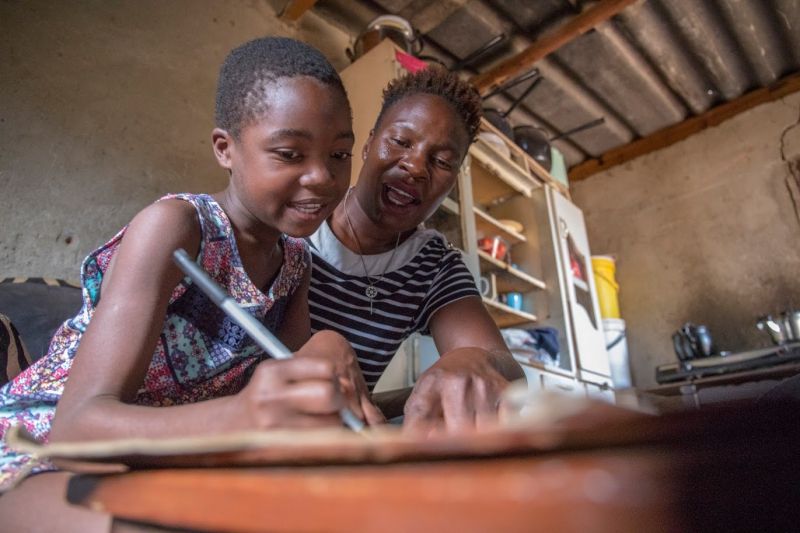 "Some of the circumstances these women face hurt me. I even use my own money to help them even though I am struggling myself," she continues.
After fleeing her home, Melody struggled to make ends meet for herself and her child. Soon, she went back to sex work, a life she had left behind when she got married.
Sex work for Melody and other Zimbabwean women is a difficult and dangerous industry in which to work. While gender-based violence is a global epidemic, affecting one in three women worldwide, its impacts are exacerbated for sex workers.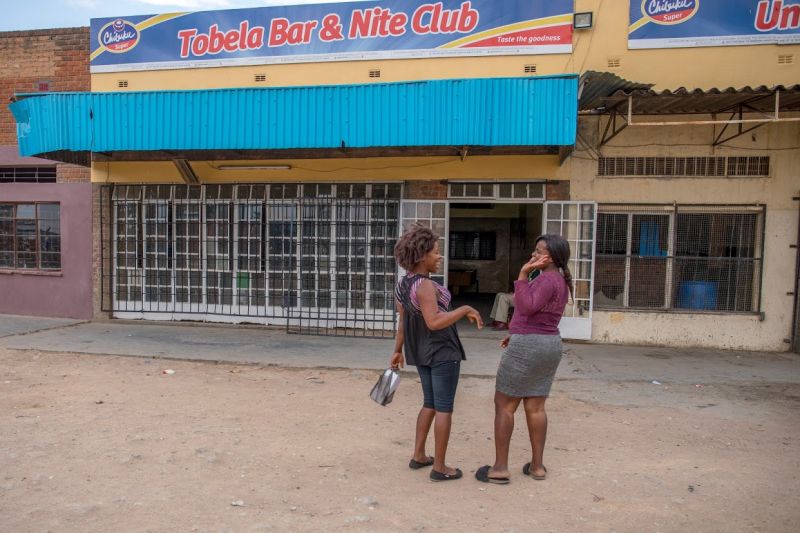 Zimbabwe is one of the 103 countries worldwide in which sex work is criminalized, leaving sex workers unprotected by the law and exposed to a range of human rights violations.
Studies show that sex workers often face violence from the police, clients and partners, increasing their risk of acquiring HIV. Prevalence of HIV among sex workers in Zimbabwe is exceptionally high, estimated at 42.2%. Sex workers also face stigma and discrimination or lack of privacy from health-care workers.
Says Ms Mambo, "Going to the clinic is a procedure often void of actual medical care and dignity. This is particularly true if you are a sex worker with a sexually transmitted infection. Health-care workers will spread the news."
This can also be true of HIV treatment. Ms Mambo helped a young sex worker go for HIV testing and counselling, only to find out that she had absconded when she was supposed to collect her treatment.
"When I eventually spoke to her, she told me that the clinic has no privacy. Everyone would be able to see her get her medication. I then helped her get a transfer to collect medication elsewhere," she says.
Working as a sex worker in Harare, Trish (Trish, pictured below, preferred to use just her first name for this story) is familiar with the dangers of the trade, including gender-based violence. Clients often misuse alcohol and become violent towards sex workers.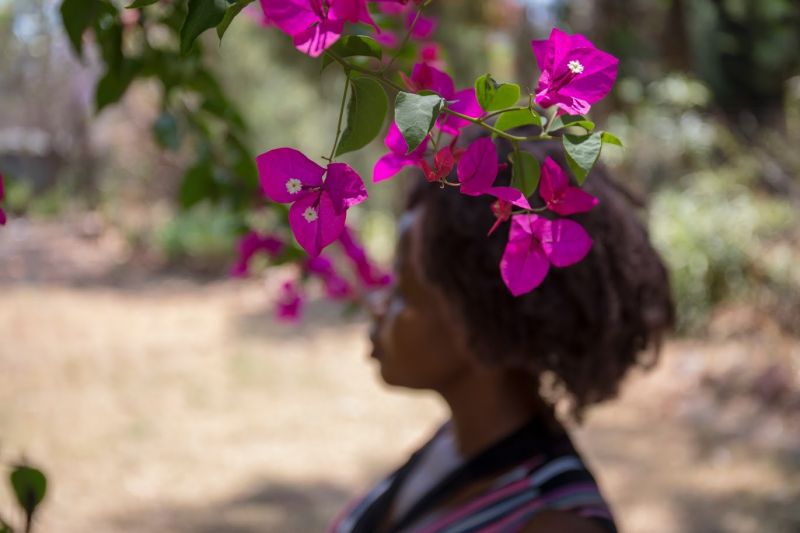 "When I think back to last week, I couldn't leave my home. My eye was so swollen. You get hit to the extent that you get injured. If you report it to the police, the client can bribe his way out without the matter being even heard. You are seen as lowly and powerless because you are a sex worker," she says.
Police also harass sex workers from doing their job, said Ms Mambo, who often gets phone calls from sex workers in jail.
"Sometimes police go into a bar and demand that everyone lies on the floor, start searching people and start beating them. If you are unlucky, they can arrest you," she says.
Living in the reality of arrests and assault, Melody said poverty is the only reason that drove her to be a sex worker, a line of work she entered at 19 years old. Following the death of her first husband, she momentarily escaped the trade when she fell in love with a man with a formal job who could afford to look after her and her child.
However, that was short lived as her second partner was arrested for stealing from his workplace.
"I have nothing against my last partner who got arrested," Melody says. But she has still not been able to shake off the tainted reputation she got from her first husband.
"When I am working in bars, police come and harass me because of who my first husband was," Melody says. "The police should leave us to work freely outside of abuse. Our children need to eat and our parents need to be taken care of," she insists.
Her personal and work experiences with men have negatively affected Melody's perception of men. However, she says she does not fully express her pain because these are the very men who can provide her next meal.
She does not want it to be like this forever, though. "I'd be happy to get a better job that won't expose me to danger," she says.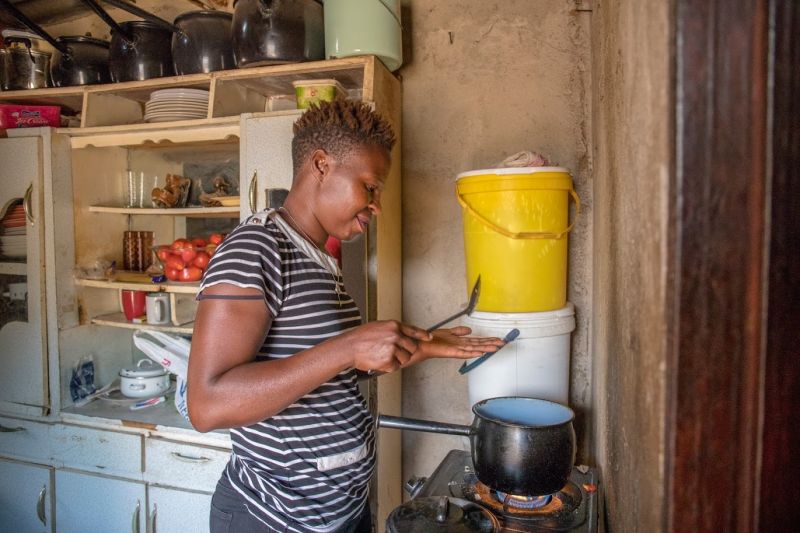 Ms Mambo also dreams of a life beyond her current circumstances. "Someone offered me a piece of arable land to farm on. I am looking for fertilizers to farm potatoes because sex work and my age don't correlate anymore," she says.
/Public Release. This material comes from the originating organization/author(s)and may be of a point-in-time nature, edited for clarity, style and length. The views and opinions expressed are those of the author(s).View in full
here
.