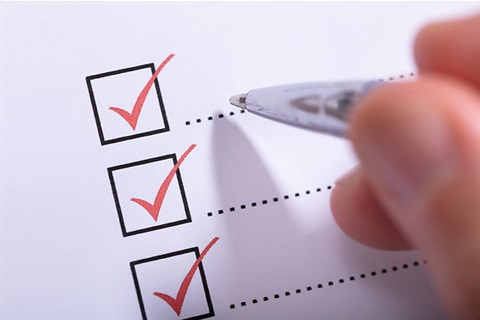 As the Queanbeyan-Palerang region moves into its sixth month of bushfire response and recovery, an opportunity is being created to check-in on need and with each other.
Queanbeyan-Palerang Regional Council Mayor, Cr Tim Overall is chair of the Local Bushfire Recovery Committee. Mayor Overall said that so much has already been achieved, but the major and on-going task continues.
"Given the size and complexity of the effort needed, everyone involved is mindful of people and needs falling through the cracks," said Mayor Overall.
QPRC and the NSW Government are committed to supporting each member of the community in the days, months and years ahead. The Queanbeyan-Palerang Recovery Needs Survey has been launched as a way of monitoring that progress and planning for the future.
"Our summer of bushfires has impacted everyone and everything for many years to come, the emotions, reactions and tasks big and small that flow from that are changing all the time and now coming out of COVID-19 it's important we reset and go forward together," Bushfire Recovery Coordinator Terry Campese said.
To this end, Council has partnered with Service NSW and Resilience NSW to develop a short survey that will be delivered to everyone who has registered with the Queanbeyan-Palerang bushfire recovery assistance point.
The survey can be completed as a hard/printed copy, online or over the phone.
"Communication channels have been an issue from day one for people, so we need to make the survey easy and accessible so that we get as big a picture as possible," Mayor Overall said.
Answers to the recovery survey will help the lead agencies:
Better understand individual needs and identify how we can all help
Keep people informed about assistance that is available and refer people to services that can help.
"There are more than 260 people and families who have registered with, or sought assistance and advice from, the Queanbeyan-Palerang bushfire recovery assistance point set up in the old Braidwood Library," said Terry Campese.
"The team is currently providing support in various degrees to all of those people based on their needs. One size doesn't fit all. That's why we encourage everyone to make contact and register with the assistance point. (6285 6789). It's person to person and the solutions and approach are as unique as the people we are helping.
"The results of this survey will allow us to tailor our work and reach people that perhaps need more support than they have wanted or needed to date.
"Our approach is sensitive to the needs of each person which includes privacy, dignity, respect and connection to land and community.
"With the permission of each person and within privacy guidelines, we have and will continue to share some information with other agencies as we all look to collaborate in supporting our community and meeting their needs," Terry said.
The Queanbeyan-Palerang Recovery Recovery Needs Survey has started to filter through the community. You can answer it on your computer, tablet or smart phone, or if you would prefer to complete the survey by phone or have a paper copy forwarded to you please call 6285 6789 and a member of our team will assist you. Similarly, please call if you have any questions or comments.
"We are mindful that people have filled in a lot of paperwork and dealt with many agencies already," Mayor Overall said.
"Connecting with impacted community members and hearing from you helps us provide support to you and the community. This survey is important in terms of learning the lessons and rising to the challenges."
To ensure we have not missed anybody we will follow up with a phone call. These calls will be made by our Recovery Support team in partnership with Red Cross.
We encourage people to contact the Service if they are bushfire impacted and need support. Friends, family and community members can also contact the service on behalf of others.
/Public Release. View in full
here
.