Researchers have provided the first ever map of the rate of groundwater reserves across Africa showing they are being replenished at rates that could help to protect and sustain water supplies against the effects of climate change.In Africa the groundwater, stored in rocks, is central to the water and food security of many communities. The rate at which groundwater is recharged is a key factor determining the sustainability of this resource, but until now there has been no continental-scale mapping of recharge rate across Africa.
An international team of scientists from the British Geological Survey, University of Nottingham and universities in South Africa, Nigeria and the US, have published new research in Environmental Research Letters that provides the first ever map of the rate of groundwater recharge across Africa based on field observations.
The scientists mapped average groundwater recharge rates for the whole of Africa from 1970 to 2019, comparing results from over 134 separate studies and then combining it with data about available groundwater storage.
The findings of the study give a positive message about the sustainability of groundwater in Africa where it is increasingly being used as a reliable source of drinking water and irrigation. The research estimates that the long-term groundwater recharge in Africa is approximately 15,000 km3 (cubic km) per decade and that recharge can occur even in arid and semi-arid areas. This is equivalent to more than half the annual rainfall in Africa, which is replenishing the groundwater every decade.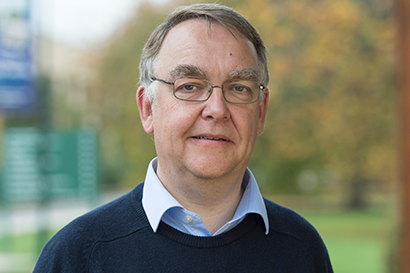 It was very exciting to see the story about recharge rates and their variation across Africa emerge from the analysis of many different sources of data which colleagues had painstakingly assembled. Groundwater is key to so many of the Sustainable Development Goals, and quantifying the behaviour of a natural resource is an essential part of protecting and sustaining it.
BGS Hydrogeologist, Prof Alan MacDonald, is lead author of the paper based at The Lyell Centre in Edinburgh and has led multiple studies on groundwater in Africa over the last two decades.
He said: "The data reveal some interesting patterns about Africa's water security. We already know that having both low groundwater storage and recharge considerably reduces water security for local populations.
"What these new maps tell us is that the majority of African countries have either high storage, or high groundwater recharge.
"This is important because it provides essential insight into how Africa benefits from the distribution of groundwater storage and recharge.
"It shows where there is potential to sustainability develop more groundwater and also highlights where efforts should be targeted to carefully monitor groundwater supplies vulnerable to drought."
Professor Lark leads the CEPHaS project, supported by the UK's Global Challenges Research Fund. CEPHaS is a collaboration with institutions in the UK, Zimbabwe, Zambia and Malawi, which examines the impacts of conservation agriculture practices on the water cycle, and the implications for food and water security.
The maps will be added to the online groundwater Atlas, which provides a publicly available gateway for groundwater information in African countries.
/Public Release. This material comes from the originating organization and may be of a point-in-time nature, edited for clarity, style and length. View in full
here
.