Researchers have shared the first detailed history of how dyslexia became recognised.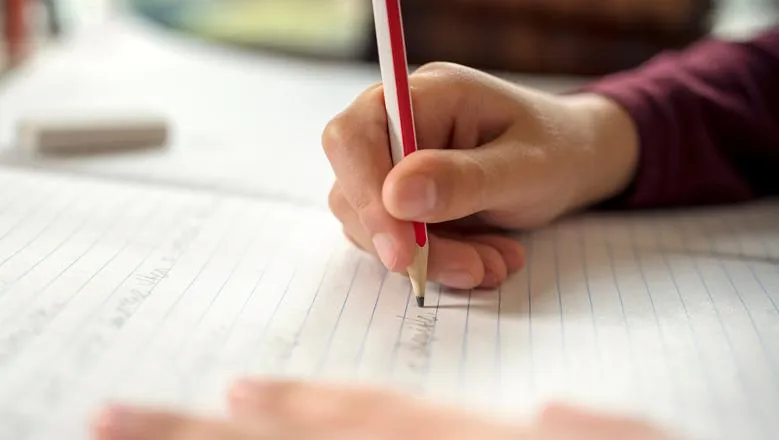 It is estimated that 1 in 10 people have dyslexia globally, yet the back story of how it became a recognised condition that requires professional diagnosis has never been fully told – until now.
For the first time since the term 'dyslexia' was coined nearly 140 years ago, researchers have documented its history, sharing first-hand accounts from the people who led the fight for their children who struggled with a condition that many refused to recognise or failed to understand.
The result of a six-year research project led by King's College London and St John's College, Oxford, 'Dyslexia: A History' is the untold story of how dyslexia became embedded – politically, culturally and socially – in society during the 20th century.
Dyslexia is defined by the NHS as a 'common learning difficulty that mainly causes problems with reading, writing and spelling'. However, its manifestation can be complicated by co-occurring difficulties with other skills such as in concentration, personal organisation and motor coordination.
Authored by Dr Philip Kirby, lecturer in Social Justice at King's, and Professor Maggie Snowling, Emeritus Professor in Psychology at the University of Oxford, the book features real-life stories of families who battled with dyslexia over the last 100 years, and true accounts from those who spearheaded the movement to get specialist education support in place.
The dyslexia debate around whether a diagnosis can be backed by scientific evidence is still very much alive today, however our research shows this has been the case throughout history.– Dr Philip Kirby
"Politicians were adamant the evidence base for dyslexia was too thin to provide dedicated support. But this did not deter advocates – and particularly women – who refused to let exclusion from formal political spheres stop them from achieving support for children with dyslexia," said Dr Kirby.
The first women to become influential in Britain's dyslexia community, from the late 1950s, were educational psychologists. Sometimes, but not always, they possessed personal experience of dyslexia. Later, women with other experiences of the condition joined them, often the mothers of children with dyslexia, or those who had encountered dyslexia through the teaching and caring professions.
Thanks to concerted campaigning by parents alongside dyslexia support organisations, the advocacy movement was successful in achieving political recognition, unlocking the door to some state support.
"The UK government announced in 1987 that they were dispelling 'a myth' – the myth that they did not believe in dyslexia," said Dr Kirby. "Driven by parents and those with direct personal experience of the condition, the history of dyslexia mirrors that of other conditions, like autism."
While several schools in the UK had provided support for students with diverse learning needs since the early 1900s, by the 1980s demand for schools specifically dedicated to dyslexic students was increasing.
To this end, a number of schools were founded – most of which were residential – to counter the ignorance of dyslexia in non-specialist schools.
One of the first day schools for dyslexic students was the Fairley House School in London, established by Daphne Hamilton-Fairley, a speech and language therapist, in 1982. Hamilton-Fairley worked alongside parents of children with dyslexia with the aim to start building a scientific approach to helping children with dyslexia or language problems.
As quoted in the book, she said: "It was magic from the point of view of parent power and how they'll fight for their children."
Dyslexia: A History contains the records of leading dyslexia advocacy, research, and teaching organisations, providing a first-hand account of how dyslexia was institutionalised in Britain and how an initial infrastructure of support was created.
To mark the launch of Dyslexia: A History, King's College London is hosting a public event on Wednesday 18 January with authors Dr Philip Kirby and Professor Maggie Snowling.
/Public Release. This material from the originating organization/author(s) might be of the point-in-time nature, and edited for clarity, style and length. Mirage.News does not take institutional positions or sides, and all views, positions, and conclusions expressed herein are solely those of the author(s).View in full
here
.