The question of why African Americans are 50% more likely to die from head and neck cancer (HNC) compared with white individuals of European descent is not an easy one to answer. This and other pressing topics related to health disparities are high on the list of MUSC Hollings Cancer Center researchers who are teaming up to close this gap in HNC patient outcomes.
Terry Day, M.D., Besim Ogretmen, Ph.D., and Marvella Ford, Ph.D., are building upon their 2019 Hollings Team Science Award to apply for a Specialized Program of Research Excellence (SPORE) from the National Cancer Institute (NCI) focused on HNC at the Medical University of South Carolina.
HNC is a complex set of diseases that arise in the mouth, throat and voice box, in addition to other areas. These cancers and their treatments have a direct impact on a patient's everyday functions, for instance the ability to eat, drink, talk, swallow and even smile. For this reason, the NCI's Translational Research Program is offering SPORE funding to expert teams that bring many scientific perspectives to bear on HNC prevention, early detection, diagnosis and treatment.
Accelerating this type of research is highly relevant for our region, as Black individuals with African ancestry comprise approximately 30% of South Carolina's population – almost double the national average – and are disproportionately affected by HNC.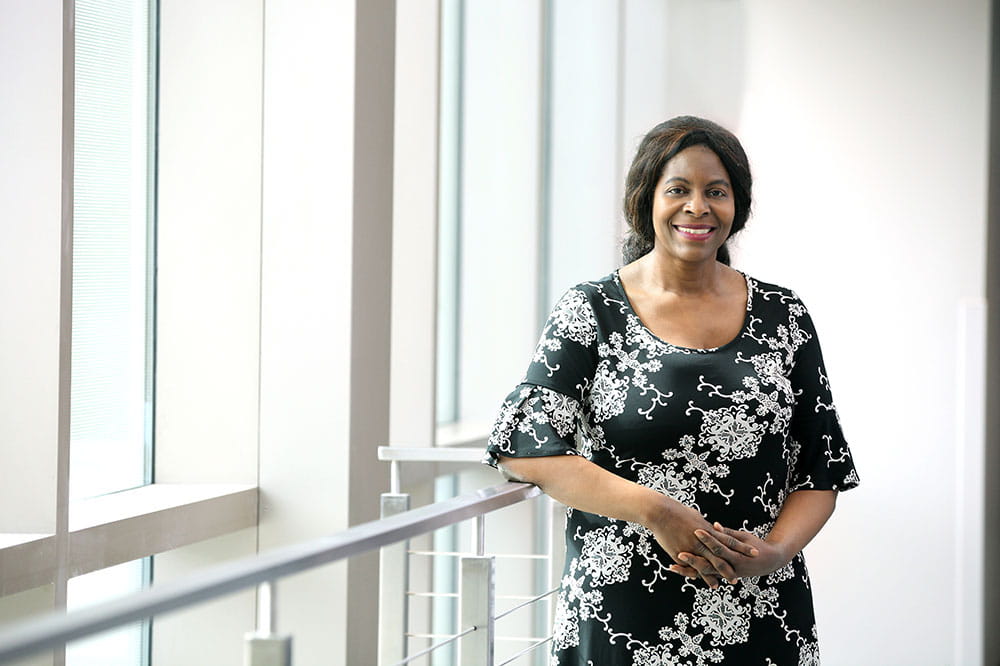 Ford, the SmartState Endowed Chair in Prostate Cancer Disparities at South Carolina State University and associate director of Population Sciences and Cancer Disparities at Hollings, said that racial differences related to HNC survival are likely driven by a combination of biological as well as social factors. "White people are more likely to be diagnosed with HNC caused by HPV, while for Black people, this disease is usually associated with alcohol and tobacco use. Unfortunately, the prognosis is worse for the latter," she said.
"And if we look at the social context for this, we see a big discrepancy in systemic stressors that would cause people in these communities to engage in negative health behaviors, such as discrimination, un- or under-employment, lack of health care access or insurance coverage and transportation issues."
Boosting collaboration
Hollings leadership has provided principal investigators Day and Ogretmen with seed funding through the center's Team Science Award initiative to help them to generate critical preliminary data and strengthen inter-programmatic partnerships that will attract additional federal award dollars.
Day, the Wendy & Keith Wellin Endowed Chair in Head and Neck Surgery and director of the Head and Neck Tumor Center at Hollings, said that this support is key to their success.
"It's important for people to realize that this type of research can't be done in a silo. We may all have great ideas, but without the support of the Hollings Cancer Center and MUSC Health, you can't really get started collaboratively because of patient care constraints. This Team Science Award has really facilitated our ability to take this to the next level, allowing us to take time out of the clinic to get together and work on our ideas."
Ford agreed, adding that the HNC SPORE will be very important to Hollings Cancer Center and the state of South Carolina. "That's because we have some of the highest rates of HNC compared with other states in the country. This grant is going to help us to identify some of the risk factors and treatment targets that can improve the lives of patients in South Carolina and beyond."
Advancing translational medicine
Cancer involves many aspects of medical care, from screening, diagnosis and treatment to the support of patients and survivors. This project integrates many moving parts, allowing researchers to study these cancers simultaneously while also providing improved care in real time.
Ogretmen, the SmartState Endowed Chair in Lipidomics and Drug Discovery, said that the proposed SPORE will emphasize precision medicine approaches. "The patients will be front and center. The success of conventional regimens used to treat HNC patients have not been greatly improved over the years. We want all patients to visit a clinic and benefit from novel technologies that will help us to understand all the details of their diseases to create individualized paths of treatment."
The goal of all SPORE centers is to move scientific results rapidly and directly into the clinic. To ensure that findings are impactful, the planned MUSC program will encompass multiple interconnected projects led by multidisciplinary teams of researchers and physician scientists.
What makes this program so unique is the merging of various research specialties. For example, Ford and Evan Graboyes, M.D., an assistant professor of Otolaryngology, are exploring the intersection between social, economic, genetic and biological factors that drive racial differences related to HNC survival.
They hope to identify risk factors or biological protections that are ancestry-dependent to build a foundation for new therapies. A better understanding of social and cultural influences will also inform ways to help minority patients to navigate their treatment paths more effectively to improve timeliness, equity and the quality of HNC care.
Meanwhile, Ogretmen and Day will continue their work together examining how changes in fatty molecule, or lipid, metabolism contribute to HNC progression.
Other important research includes work being conducted by Hollings Cancer Center members John Kaczmar, M.D., and John Wrangle, M.D., from the MUSC Division of Hematology and Oncology. Together, they are investigating a novel combination of drugs to improve the body's ability to recognize and attack oral cancer cells.
Many cancer patients can become resistant to approved antibody-based treatments, including what is known as anti-PD-1 therapy, which block cancer-causing pathways. The addition of other compounds, in this case the drug ALT 803, has shown promise for improving outcomes in lung cancer patients by mobilizing cancer clearing immune cells. This combination may be effective for treating HNC as well.
Hollings researchers Visu Palanisamy, Ph.D., Department of Biochemistry and Molecular Biology, and Shikhar Mehrotra, Ph.D., Department of Surgery, are trying to understand more fully how RNA-binding proteins promote oral cancer cell growth and/or cause changes in immune cell metabolism. Their aim is to identify new drug targets for clinical advancement that can reactivate tumor suppression pathways.
Finally, cancer immunologist Jessica Thaxton, Ph.D., and head and neck surgeon David Neskey, M.D., are exploring how alterations in immune metabolism affect HNC growth and improve patient responses to immunotherapy. Ultimately, they seek to identify vulnerabilities linked to T-cell fitness and function that can be used to develop the next generation of cancer drugs.
All project teams are united in their goal to incorporate diversity within their studies to deliver clinically relevant cancer prevention and treatment options to minorities and underserved communities affected by HNC. Team members hope to submit a SPORE proposal later this year that could result in funding as early as April 2022.
Tying it all together
The prestigious SPORE award would bring together investigators from more than six departments and four colleges at MUSC, including national leaders in related fields that will support diagnostic, therapeutic and survivorship research. This collaborative focus on HNC disparities, immunology, metabolism, prevention and control will be a unique theme, setting the proposed Hollings SPORE apart from other currently funded programs in the nation.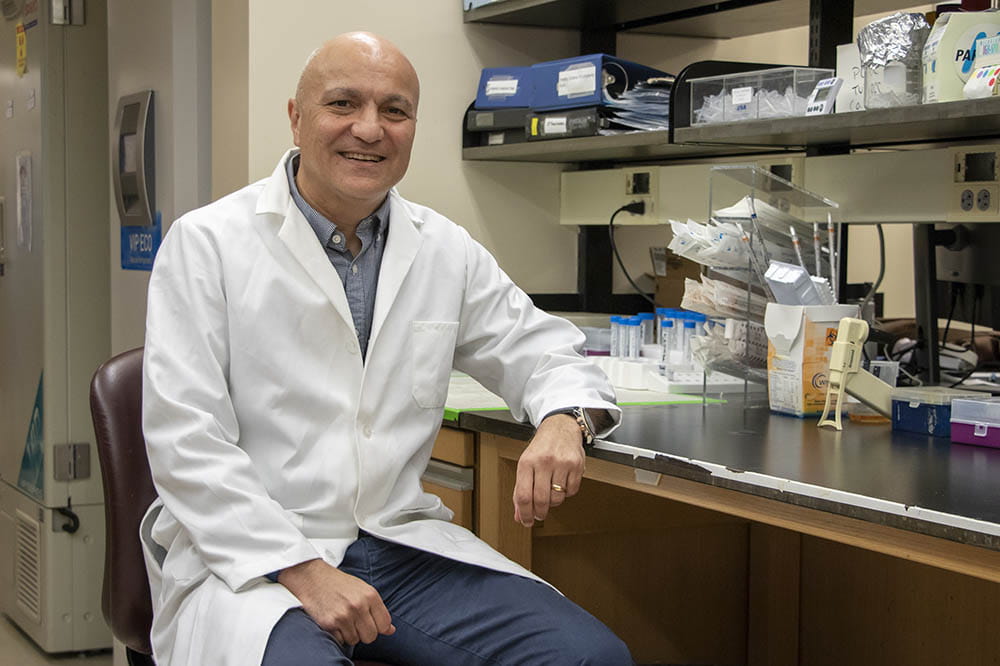 Ogretmen said this is anticipated to have long-lasting benefits for Hollings Cancer Center. The development of specialized data management and bioinformatics cores, as well as a tissue biorepository, will allow scientists to link patient and research data for improved diagnoses and representative clinical trial recruitment. It will also make it easier to share data, patient tissues and projects with other SPORE research teams across the nation.
Day said it has been gratifying to see the program grow over the years. "This has been 10 to 15 years in the making, and we are at the point that we have the quality, depth and breadth of research, as well as the patient volume, to be able to apply for this."
The SPORE will also foster the translational research careers of emerging scientists and clinicians by providing pilot funding and career enhancement programs that help junior faculty to develop independent HNC-focused research projects. This will drive future innovation in HNC treatment and early diagnosis.
Ogretmen said that he looks forward to the opportunities this program offers. "This is an exciting opportunity that we are striving for. This is going to be a centralized group, including the hematology/oncology doctors, cancer specialists, radiologists, researchers and surgeons, all working together with the same goal."
Ford said the strong collaborative environment within Hollings and MUSC supports this type of initiative. "We can accomplish so much more together than we ever could separately. We have the necessary expertise to do this at MUSC, and it is really amazing to work in this kind of environment where we all come together so willingly. Also, we are filling a critical gap in knowledge. Everyone on the team brings a unique perspective, and the community is an integral part of the work we do. All of these pieces really position us well to compete for the SPORE."
/Uni Release. This material comes from the originating organization/author(s)and may be of a point-in-time nature, edited for clarity, style and length. The views and opinions expressed are those of the author(s).View in full
here
.