Energy from currents, tides, and waves is a crucial part of reaching clean energy targets and addressing climate change. But harnessing this predictable and environmentally friendly energy source requires an eye to the future. This future includes both the communities along the coast and the people who develop, manufacture, and support energy technologies.
Two new outreach programs at the U.S. Department of Energy's (DOE's) Pacific Northwest National Laboratory (PNNL) Marine and Coastal Research Laboratory in Sequim, Washington are engaging students and teachers from native tribes and other historically underserved groups to learn more about these energy career pathways. Coastal communities along the Olympic Peninsula likely will be interacting with marine energy. That's why PNNL's programs are nurturing the next generation of researchers and stakeholders needed to create sustainable, culturally sensitive marine energy technologies.
DOE's only marine research laboratory
Located in remote Sequim on Washington's Olympic Peninsula, PNNL's Marine and Coastal Research Laboratory is uniquely positioned as the DOE's only marine energy research laboratory. Today, the campus sits on approximately 100 acres at the mouth of Sequim Bay and more than 80 researchers are fully dedicated to scientific exploration.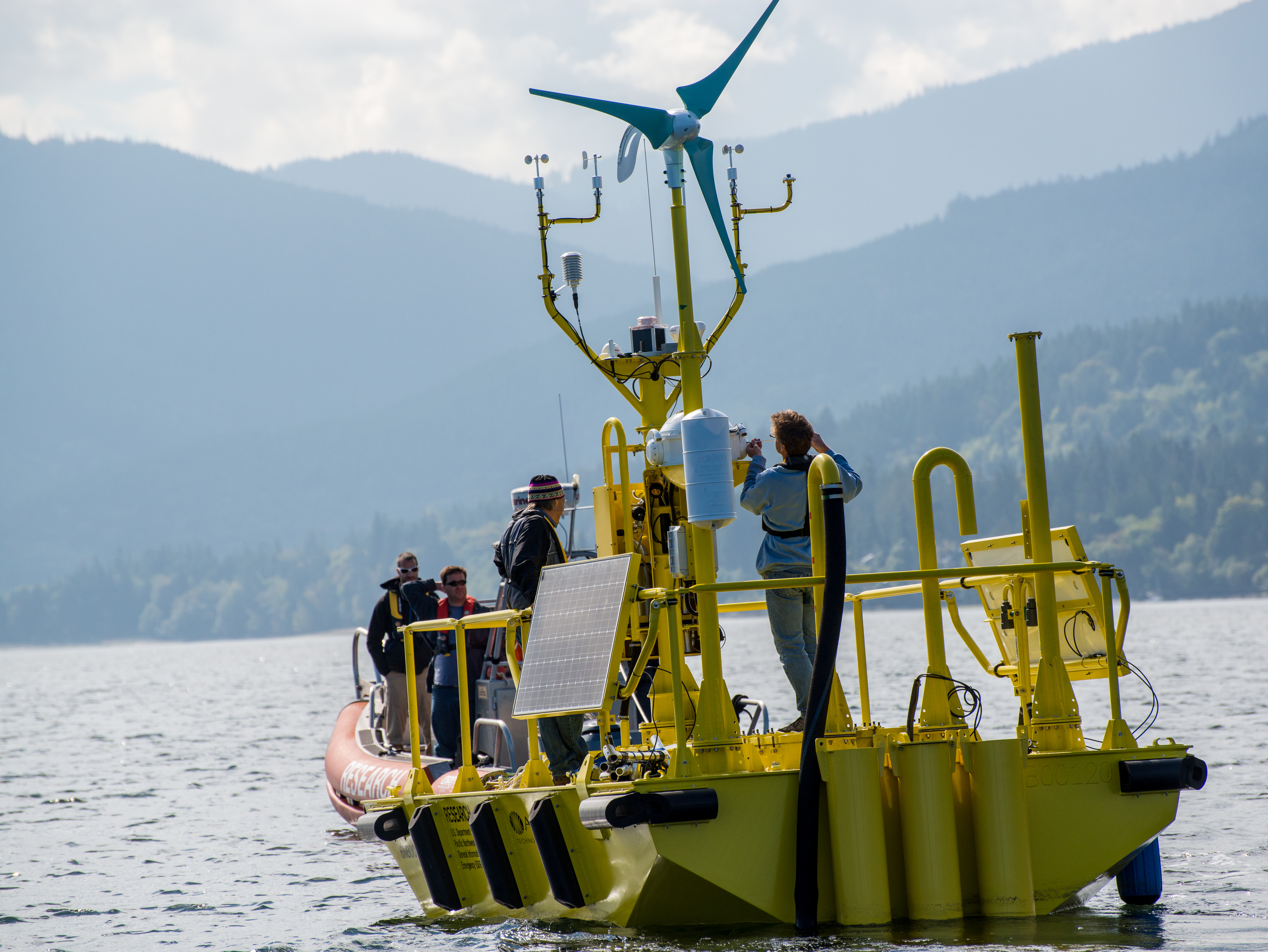 The campus's location and mission make it an ideal place to join marine energy ideas with the workforce of the future. Exposure starts early and includes attracting students from a variety of backgrounds, disciplines, and grade levels. PNNL can reach a wide range of students, thanks in part to funding from DOE's Water Power Technology Office (WPTO). WPTO enables research, development, and testing of emerging technologies to advance marine energy, as well as next-generation hydropower and pumped storage systems, to support a flexible, reliable grid.
"WPTO is excited to be supporting STEM [science, technology, education, and mathematics] education in marine energy, as early as middle school and through the university," said Allison Johnson, engagement and outreach lead at WPTO. "We see these investments returning a hundredfold in terms of educational, economic, and environmental impact."
Empowering undergraduate interns to make real-world contributions
PNNL's Office of STEM Education (OSE) works closely with the coastal science staff and students through the PNNL Gold Experience program. Students are matched with mentors and projects that develop their scientific prowess and contribute to current scientific needs. Students have an OSE staff member dedicated to monitoring and mentoring their professional development, well-being, and overall intern experience. They also participate in targeted technical seminars and workshops to enhance their technical writing and presentation skills, networking opportunities, and participation in a PNNL Research Symposium at the end of their internship.
"PNNL and the Triton Initiative team were extremely supportive right off the bat," said Christa Hvidsten, a senior in the Department of Ocean Engineering at Texas A&M at Galveston who worked remotely during her internship. "There were a lot of things in place to experience what it would be like on-site. We had virtual tours, and my mentor made it a point to help me meet many people in the Marine Energy Technology group. Even remotely, it deepened the passion I already had for marine renewable energy because I could talk to researchers and see how everyone brings their knowledge to one project. It was incredible to witness that unfold."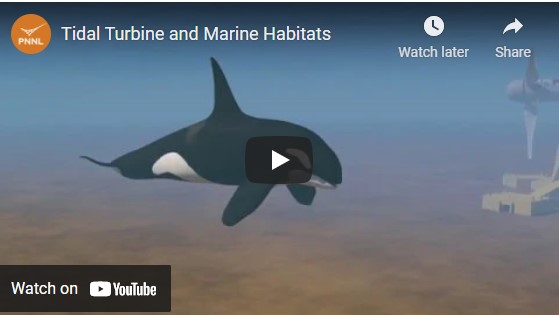 "There's a weekly lunch with the scientists that lets us hear from individual scientists how broad the research is and also how they developed their careers," said David Cancino, a Washington State University senior studying biology with plans to apply to graduate school. This summer he monitored an eelgrass field in Sequim, adding measurements to a database that catalogs the influences of climate change as far back as 1991. "I didn't know the specifics about eelgrass before the internship. Before, I always wanted to work with large marine mammals, but this experience has made me want to focus more on ecology and the entire system."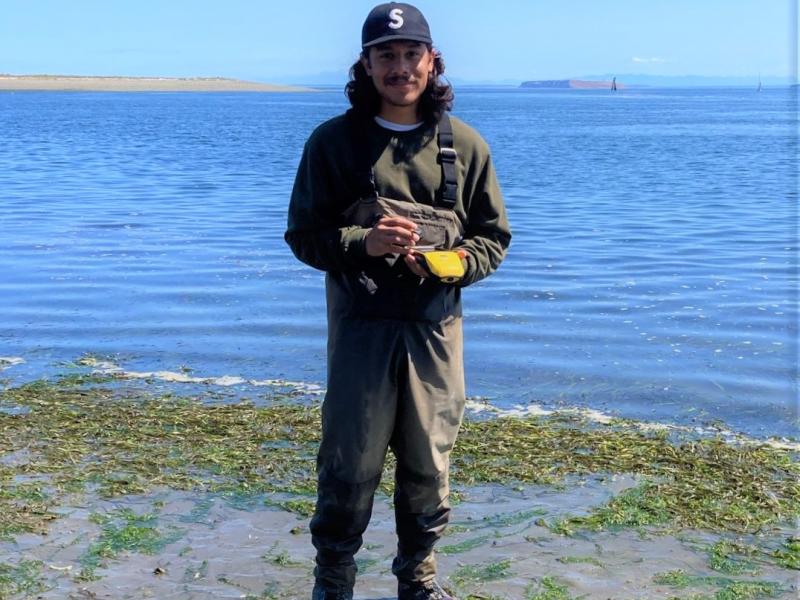 "I wasn't coming from a traditional STEM route," said Mulika Musyimi, a Kenyan native and recent graduate from San Diego State University in sustainability and environmental geography, who is beginning a graduate degree in global health this fall. Musyimi contributed to coastal science research during two remote PNNL internships over the past year and now serves as a PNNL STEM ambassador. "My mentors were biogeochemists and oceanographers, but they gave me room to work and look at how environmental disturbances affect water quality. I want to share about my experience with other students to convey my gratitude to the program and my mentors."
Reaching younger students through teachers
Engaging students in coastal science and marine renewable energy can start earlier and have an even broader reach through educating teachers.
2021 is the first year the Marine and Coastal Research Laboratory has participated in PNNL's Teacher-Scientist Partnership, a STEM-focused professional development opportunity for teachers. The partnership gave Olympic Peninsula teachers the opportunity to step into the role of researcher and understand the scientific process through hands-on experience with PNNL marine energy researchers.
During a week of remote training, teachers learned about the characteristics of the ocean that allow us to harness energy, environmental considerations, and opportunities to enable coastal and maritime markets. They also learned directly about the science, function, and engineering of marine renewable devices through building models of wave turbines made from household items.
"Because of the pandemic, we learned to tell the story of the collaborative science effectively online," said Alison Colotelo, a PNNL waterpower researcher and lead for the MCRL Teacher-Scientist Partnership program. "With virtual options, we're able to provide access to teachers who are in more remote parts of the Olympic Peninsula."
"I'm not a science teacher, so I came in with a blank slate," said Jennifer Riepl, a teacher at the Chief Kitsap Academy, Suquamish Tribe. "I loved learning about all the different aspects of marine renewable energy. After this week, I know how to get our students excited about it, too!"
Teachers appreciated collaborating with local scientists and teachers in nearby districts while learning the scope of potential these devices have to move us toward decarbonization.
"My greatest take away is an understanding of the marine energy devices and ways to implement content knowledge and engineering practices," said Paul Birkenfeld, a chemistry teacher at Central Kitsap High School. He plans to introduce a marine energy device engineering challenge in his classroom this year.
Although some, like Chief Kitsap Academy middle school science teacher Hank Hayden, already teach renewables, they saw how marine energy ties in with their curriculum as they share project-based science learning with their students. "I plan on teaching in depth about marine energy as a renewable resource in my classroom, in tandem with solar and wind. And I am much better equipped now to understand and explain it to students."
Overall, the educational benefits of the program are expected to ripple out from the teachers and reach over 1,600 students in the next year alone. For many of these students, this is the first time they may be learning of possible careers in marine renewable energy.
"When I was in high school, I didn't know that my job existed," said Colotelo. "It would have been life-changing if one of my teachers could have told me what a marine energy researcher's job was like on a day-to-day basis."
But the effects are lasting, even for students who aren't necessarily interested in traditional STEM careers.
"Marine energy is not just Ph.D. researchers," said PNNL STEM consultant Karen Kniep. "Through hands-on programs, we can show teachers there are opportunities for their students to make contributions in the STEM field through journalism, trades, policy, or budget."
Funding for the program came from DOE's WPTO; DOE's Office of Science, Science Undergraduate Laboratory Internships program; and PNNL's OSE.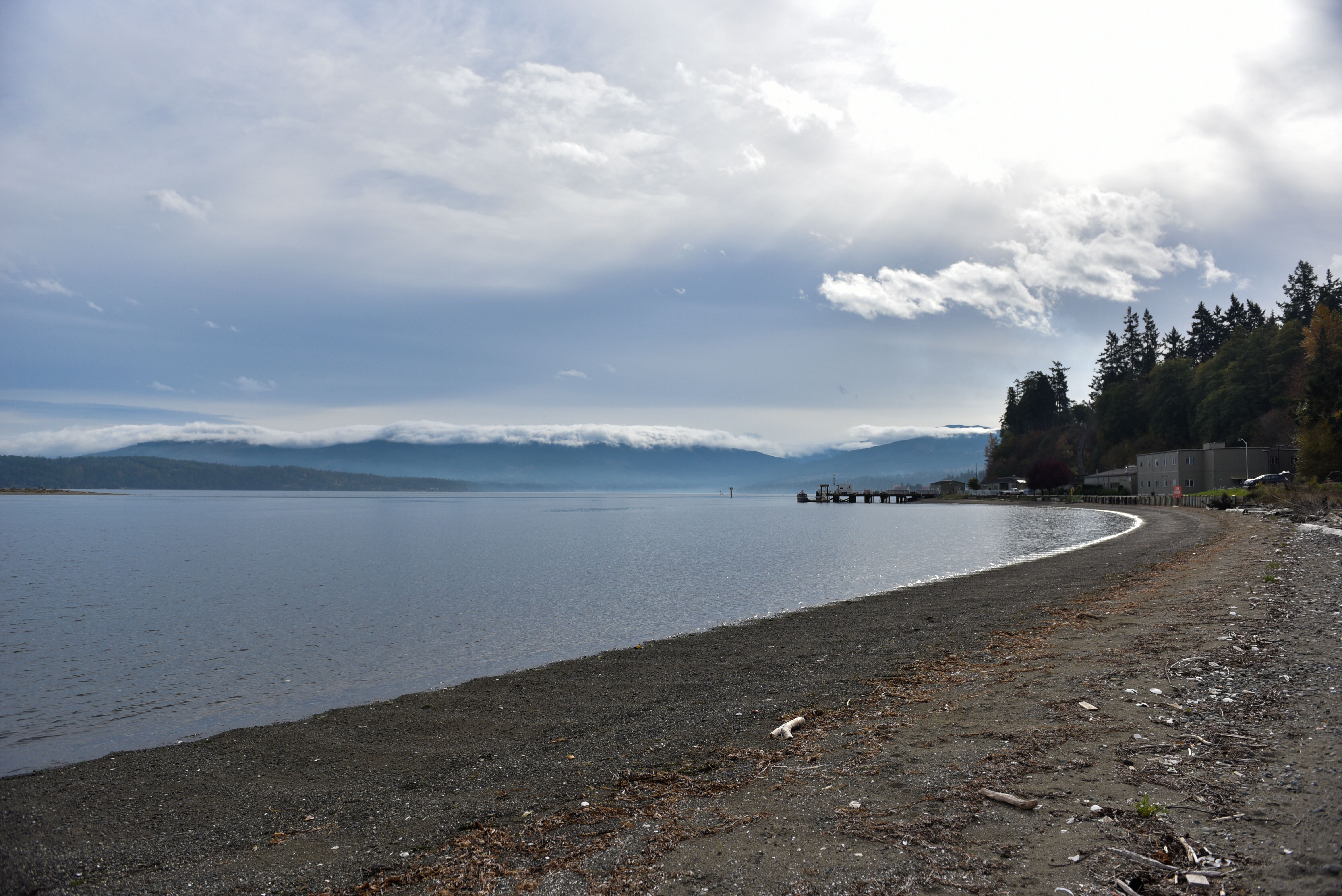 /Public Release. This material from the originating organization/author(s) may be of a point-in-time nature, edited for clarity, style and length. The views and opinions expressed are those of the author(s).View in full
here
.