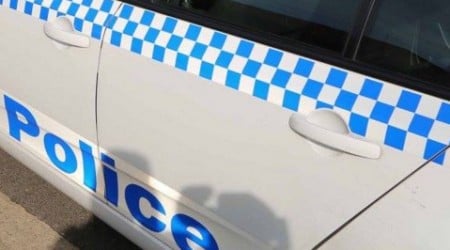 An 18-year-old man will appear at court today charged over two domestic-related assaults at a home in the Lake Illawarra yesterday, NSW Police say.
In yesterday's early hours today, an 18-year-old woman was allegedly punched to the head and body, bitten and choked by an 18-year-old man upon her arrival at a home in Lake Heights, with the assault continuing over several hours.
A 39-year-old woman who lives at the home heard the assault taking place and entered the room which allowed the younger woman to break free and run away.
The older woman was allegedly punched repeatedly and kicked on the ground before running to her car where the man jumped onto the roof of the car then entered the vehicle, assaulting her again before fleeing in an unknown direction.
The 18-year-old woman, who did not reside at the home, suffered a fractured nose, suspected fractured jaw and injuries to her cheeks and eye sockets. She was treated at Wollongong Hospital.
Police from Lake Illawarra Local Area Command established a crime scene at the home and conducted extensive inquiries to locate the man.
He was arrested about 8pm at the home and taken to Lake Illawarra Police Station.
He was later charged with cause grievous bodily harm with intent, take/detain with intent, choke with intent to commit serious indictable offence, and assault occasioning actual bodily harm.
The man was refused bail to appear at Wollongong Local Court later tomorrow.