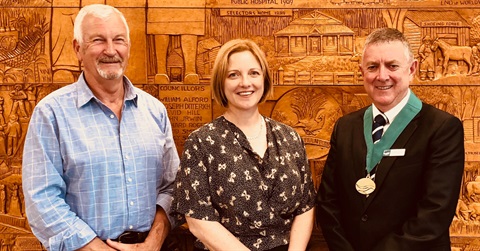 Baw Baw Shire Councillor Danny Goss has been elected Mayor and Cr Peter Kostos elected Deputy Mayor following a Statutory Council Meeting tonight at the West Gippsland Arts Centre.
In accordance with Council Meeting Procedure Local Law, Councillors put forward nominations for the position of Mayor and Deputy Mayor.
Cr Danny Goss was nominated for Mayor by Cr Joe Gauci with the motion seconded by outgoing Mayor Cr Mikaela Power.
Cr Peter Kostos was nominated for Deputy Mayor by Cr Darren Wallace with the motion seconded by Cr Tricia Jones.
Both nominations were unanimously supported by Councillors in the chamber by a show of hands.
The Mayor and Deputy Mayor will serve a full 12-month term in these roles until the next Council general elections to be held on Saturday 24 October 2020.
As noted by Mayor Cr Danny Goss
"It's an honour and a privilege to have the opportunity to lead this group of Councillors as Mayor for the coming year. I look forward to continuing to represent the community and carrying on the important work of advocating for the best outcomes for the Baw Baw Shire community. I wish to thank my wife and two daughters to allow me the space to serve the community.
"The Baw Baw Shire region is a fast changing municipality with population and growth a huge focus for us all. Our objectives continue to focus on many areas; in particular on roads and roads maintenance, infrastructure development for our growing community and building on our advocacy priorities. There are so many things to do in such a short period of time. I thank my fellow Councillors for the trust you've given me in being your newly elected Mayor.
"I'd like to sincerely thank and congratulate Cr Power on a wonderful job as being our Mayor over the past year. She has been exceptional in the role and has represented the interests of our community and this Council to a high standard."
As noted by Deputy Mayor Cr Peter Kostos
"I'd like to acknowledge the dedication of Cr Power and how hard she has worked over the past year as Mayor. Her work with other Gippsland Councils and her strong advocacy at the State and Federal levels for the needs of our region have inspired me to accept the nomination of Deputy Mayor. I look forward to making the most of this experience over the coming year and to build strongly on the current and future opportunities that present themselves for Baw Baw Shire".
As noted by outgoing Mayor Cr Mikaela Power
"It has been a privilege representing Baw Baw Shire as Mayor, and Gippsland as Chair of the Gippsland Local Government Network.
"I have thoroughly enjoyed the past twelve months and I am very grateful for the support of my family, my fellow Councillors, the CEO Alison Leighton, the Executive and staff at Baw Baw Shire Council, as well as the many community members I've met during this time.
"There is a lot of work still to be done and although I am sad that I am unable to stand again for Mayor, I know we are in good hands. We live in a wonderful part of the world and it has been an honour to represent our community.
"I congratulate our new Mayor Cr Danny Goss and Deputy Mayor Cr Peter Kostos and wish them all the best for the year ahead, the last year in our Council term. I know they will do a great job leading Council and our community into the future."
Pictured (L to R): Newly elected Deputy Mayor Cr Peter Kostos, outgoing Mayor Cr Mikaela Power and newly elected Mayor Cr Danny Goss.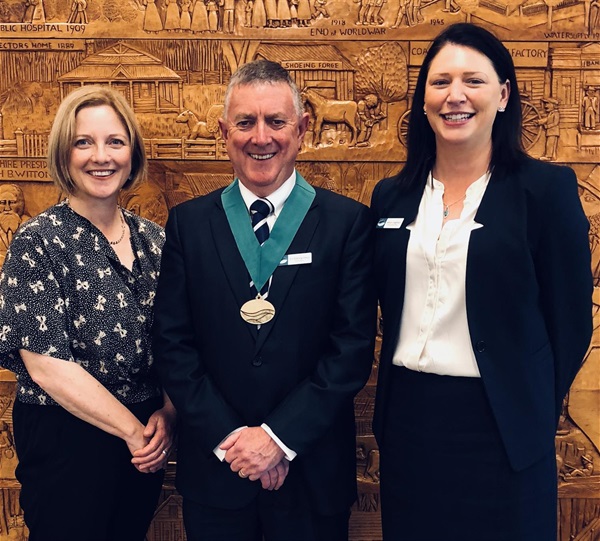 Pictured (L to R): Outgoing Mayor Cr Mikaela Power, newly elected Mayor Cr Danny Goss and Baw Baw Shire Council CEO Alison Leighton.
/Public Release. View in full
here
.