More than one thousand frontline staff from across Nottingham and Nottinghamshire have been trained to spot signs of modern slavery, since a Slavery-Free Community pledge was signed by leaders in Nottingham and Nottinghamshire in 2017.
The pledge committed organisations in working to make the City and the County slavery-free.
Pledges have since been signed in Birmingham and in Sandwell, and now, on Anti-Slavery Day 2019, city and county leaders are calling on more villages, towns, and cities across the UK to join them and commit to making their communities slavery-free.
The Nottingham & Nottinghamshire Modern Slavery Partnership (NNMSP) brings together a wide range of members to raise awareness about modern slavery in Nottingham and Nottinghamshire, supporting victims and ensuring the strongest possible penalties for the perpetrators of this heinous crime.
Member organisations include the Rights Lab at the University of Nottingham, Nottingham City Council and Nottinghamshire County Council, local businesses, churches, charities and the Police.
Since the pledge was signed in 2017, members of the NNMSP have:
Trained more than 1,000 frontline staff in public services and the voluntary sector;
Carried out numerous awareness-raising and information sessions with diverse community groups;
Undertaken targeted business engagement, for instance with hoteliers;
Developed materials for celebrating and highlighting 'Freedom Sunday', together with a new group to take forward joint faith action; and
Created new ways to support survivors, over the long term.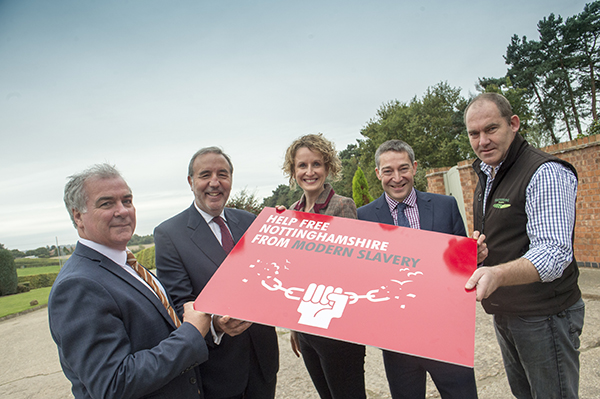 Phil Northall from the Rights Lab and the NNMSP is using Anti-Slavery Day to call on other communities across the UK to sign the pledge. He said: "I acknowledge that we are still on the journey to becoming a slavery-free city, but we know that we need to work with survivors, partners, and communities to make a society where slavery can't take root or flourish. We hope other villages, towns, and cities across the UK will join us in making a pledge to be sustainably slavery-free as we move towards the goal of eradicating modern slavery".
/Public Release. View in full
here
.