How King's research and initiatives are finding the best ways to encourage a more diverse industry, for the benefit of everyone.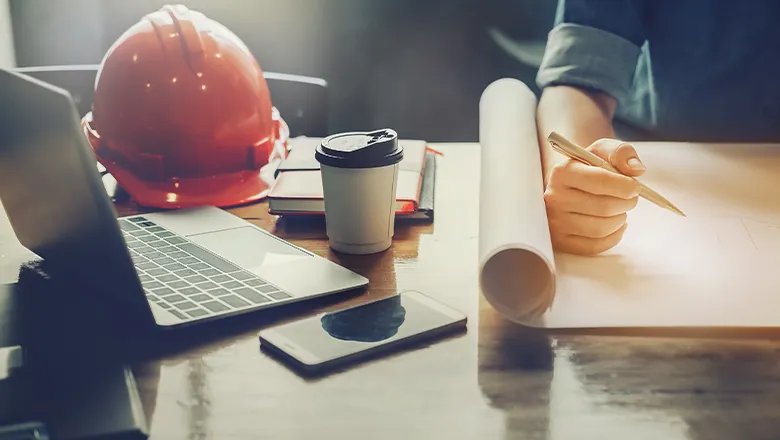 Where would computer technology be without Ada Lovelace? Where would GPS technology be without Gladys West? And without the frequency-hopping spread spectrum technology developed by Hedy Lamarr, would Bluetooth and Wi-Fi exist today?
It is difficult to see what today would look like if not for the last 100 years of innovation. Despite the contribution women have made to the field of engineering, considerable gender disparity still exists in the industry. According to the Engineering UK 2018 report, women account for 12.37 per cent of all engineers in the UK and 21.80 per cent of those working in the wider engineering sector. To design technologies that will meet the demands of society now and in the future, how can the engineering workforce be as diverse as the population it serves?
Professor Claire Lucas at King's is hoping to answer that question. As a Professor of Engineering Teaching and Learning, Professor Lucas joined the Faculty of Natural & Mathematical Sciences in 2020 following a successful career in both industry and within academia.
The research that Professor Lucas is leading on investigates ways to reinvent the engineering profession through education, attracting a new kind of engineer, and borrows ideas from systems thinking. Rather than the traditional engineering approach of taking something apart to see how it works, Professor Lucas teaches students to analyse how components behave when they are put together. The research has found the way skills engineers need are described, impacts the way women and girls view the industry. This correlates to a study conducted by LinkedIn in collaboration with King's Global Institute of Women's Leadership that found words such as "aggressive" in job adverts do not appeal to female candidates. Professor Lucas found that "autonomy" and "authority" have the same effect for those looking towards studying engineering in university prospectuses:
'The challenge is not that women don't have those attributes but rather about the motivation of being rewarded for those skills, by incorporating language about community and collaboration; we've been able to increase the numbers of female applicants to engineering courses.'
Alongside encouraging more girls to enter the discipline, Professor Lucas recognises the need to develop a curriculum to back it up.
It's not enough to simply have more girls apply for engineering degrees, the curriculum needs to be designed to encourage success too. For instance, 15 per cent of female engineering students decide they do not want to become an engineer after their first group project. So, we need to look at how we design projects and group working environments, so it doesn't discourage women from continuing their degree.– Professor Claire Lucas
It is not just a question of diversity in the workforce, there are many examples where products designed by engineers have either ignored, or potentially harmed women.
'There's currently a lack of regulation around "fem-tech", as you can see there are devices that are sold as beauty products with low or no standards. To improve female technology, we need more females in technology. We need more women and girls taking degrees in engineering.'
Reaching out to girls and young women before they have made major decisions about their career, or before they've developed preconceptions about careers that are open to them, is a key part of increasing the number of female students, and Professor Lucas is currently researching the best ways King's can contribute towards more school programmes.
The King's Girls in Engineering summer school will be encouraging female A-level students to consider how engineering specifically impacts women deconstructing machines such as breast pumps, and evaluating the mechanics, systems, electronics, but also the human aspect and sustainability of the machine.
The King's Girls in Engineering Summer School will launch in 2023.
You can learn more about Professor Claire Lucas and her work here.
/Public Release. This material comes from the originating organization/author(s)and may be of a point-in-time nature, edited for clarity, style and length. The views and opinions expressed are those of the author(s).View in full
here
.