Macquarie University linguist Annabelle Lukin analyses the line-up of new words competing for honours as the 2022 Macquarie Dictionary's Word of the Year.
Move over bachelor's handbag (a takeaway roast chicken), goblin mode (a grotesque and slovenly state), Barbiecore (an all-pink colour palette) and spicy cough (the colloquial term for Covid-19). The official Macquarie Dictionary Committee's Choice Word of the Year for 2022 is teal. And it's one that Associate Professor of Linguistics Annabelle Lukin says reflects a big shake-up in Australia's political landscape.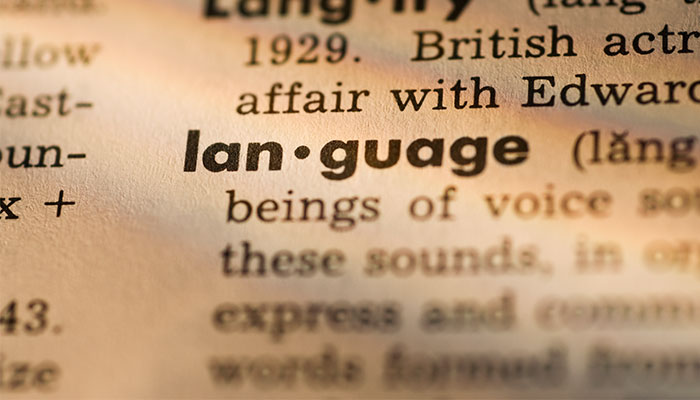 Ever-changing: Dictionaries reflect the changing landscape of language, say Lukin.
Lukin says she loves the fact that a word that previously only meant a type of duck and a colour fusion is now taking on the job of signalling an important new movement in Australian politics.
"The Macquarie Dictionary committee has gone with a word that is not a new word, but is a word that has been imbued with new meaning, piggybacking on the idea of 'teal' as a combination of blue – the colour of the Liberal party – and green – the colour of environment movements and parties," says Lukin, who is also the Director of Research Training for the Department of Linguistics.
"It so beautiful to see words that reflect some of the things Australians care about and laugh about," she says.
The word teal was one of 19 words to make the Macquarie Dictionary People's Choice shortlist chosen from 15 different categories that include the arts, business, the environment, sport, fashion, health, politics and the pandemic.
"These words remind us that language is constantly changing. New words are emerging every day, while some words are also being used so infrequently they are assigned to the linguistic ash heap of history. RIP," laughs Lukin. "Dictionaries are designed to reflect our changing language and dictionary makers – what we call lexicographers – need to be tracking emerging words to make sure these important books stay up to date," she says.
The evolution of language
Lukin says we need new words to capture the technological, social and cultural changes that humans are constantly going through. She also says she will be surprised if permacrisis, the Collins Dictionary Word of the Year, gets up and running.
"I can't see a word like permacrisis hitting a cultural nerve. I might have to eat my words, but I looked at the words on the Macquarie Dictionary shortlist versus permacrisis and I just couldn't see permacrisis represented in the data," says Lukin.
"I assumed the word was trying to echo something about the climate crisis, but it's actually more about the idea of constant crisis and something that cannot be resolved. Words survive because people pick them up and use them. If you look at permacrisis, the only mention of it in standard media websites is in relation to it being the Collins Dictionary Word of the Year which suggests it won't maintain the momentum to survive," she says.
Portmanteaus now common parlance
While Lukin is not a fan of permacrisis per se, she says she there are many more portmanteaus voted on by the Australian public that she believes perfectly capture the zeitgeist.
"My number one from this list is Barbiecore, which means to deck yourself out in high-vis all-pink colours. I love this word, not only because Barbie is an icon, but the 'core' part of this word – what linguists call a 'morpheme' – is highly versatile," Lukin says.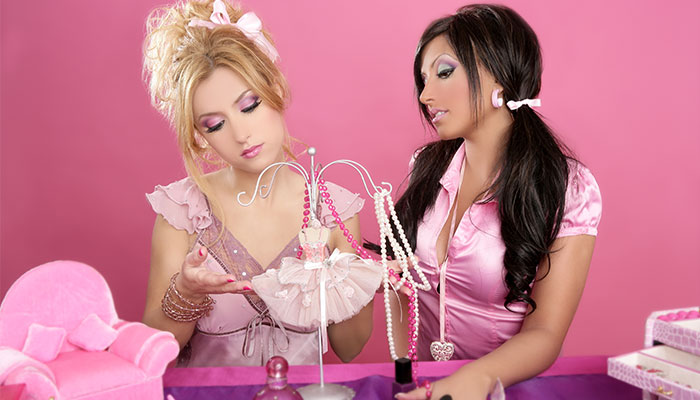 Think pink: 'Barbiecore' enters the lexicon as part of the Macquarie Dictionary Committee's Choice Word of the Year list for 2022.
The morpheme 'core' is also doing the rounds not only with Barbiecore, but cottagecore (an old-fashioned, rural or rustic aesthetic), mumblecore (a style of low-budget film typically using non-professional actors and improvised performances), normcore (a fashion trend that is unisex and defined by average-looking, unremarkable colours and styles), and deathcore (an extreme form of heavy metal music).
Words given wings
Bachelor's handbag was the term that took out the People's Choice for Macquarie Dictionary as voted by the Australian public via an online opinion poll.
Lukin says lexicographers have a duty to represent words that are in current and recent usage. As a linguist, Lukin says she loved seeing a term such as bachelor's handbag make the cut.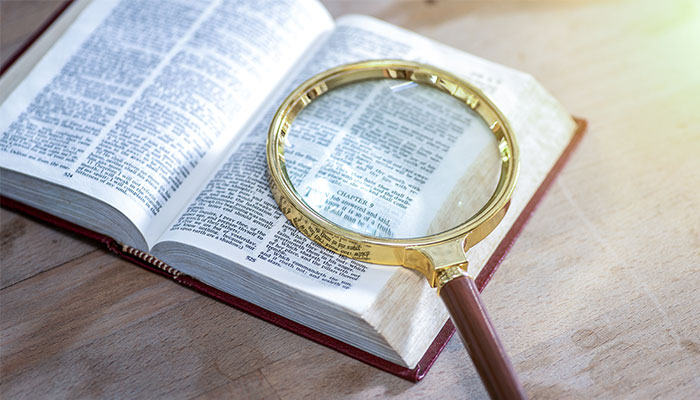 Language under the looking glass: more than 3500 words were added to Macquarie Dictionary's Eighth Addition.
"Bachelor's handbag hasn't come from some formal literary academic environment. It's a colloquialism. You can imagine the context: A single male, a bachelor, turns up at a barbecue and he lives alone and is probably not doing a lot of his own cooking so he brings a roast chicken in a bag. This a term that has resonance," Lukin says.
"Brigading is another great word. It refers to a coordinated attempt by an online group to push their narrative into the public sphere. On a similar note, prebunking means to challenge mis- and dis-information at its source before it is widely disseminated," she says.
My number one word from the list is Barbiecore, which means to deck yourself out in high-vis all-pink colours.
Lukin says a lot of word innovation comes from young people before being echoed in social media and amplified by traditional forms of media. She adds as well as being personally partial to a portmanteau, such as clapter (clap + laughter), she leans towards light-hearted words like spicy cough that become common parlance and in doing so, de-medicalise Covid-19."
"Australians love to laugh. And we have our own colloquialisms that reflect some of the things we care about and that we laugh about," she says. "Quiet quitting is also a beautiful reflection of overwork that also points to the pandemic. This idea that you are only going to do the tasks in your job description and only work the hours you are paid for is a beautiful concept," she says.
Usage and abusage
Lukin says in addition to having a long list of words she loves, there are others that she believes should never have entered the lexicon. Lukin says she monitors her news corpus and the linguistics department's database as well as range of media sources to see the words are making headlines.
"The words that really irritate me are the ones that are very managerialist. Corporate speak. Words like strategic planning. Who does non-strategic planning? Planning is planning. That really annoys me," Lukin says.
"Some words live and die a short life depending on exposure to social media and the media. Newspapers definitely pick up words that are trending and give them more impetus," she says.
Lukin says words have power and she'd like to see the language evolve to include terms that address climate crisis.
"We need words that address the climate crisis because we need to fundamentally change the way we talk about our environmental concerns. The reason I don't like the word permacrisis is because it's defeatist. The Macquarie Dictionary shortlist also included gigafire. I don't like gigafires, but I'm glad that it's included because it reflects the worsening climate crisis and breaks through the silence surrounding investment into fossil fuels," she says.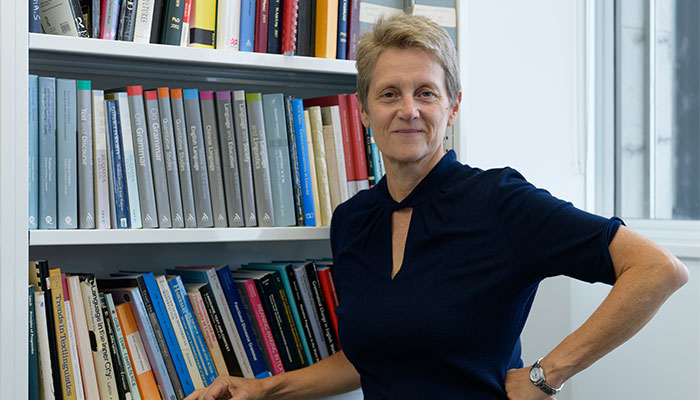 Wordsmith: Associate Professor Annabelle Lukin, pictured, says much word innovation comes from young people before being echoed in social media and online newspapers.
In 2021, the Macquarie Dictionary Word of the Year was 'strollout' referring to former PM Scott Morrison's perceived lack of speed in rolling out the Covid-19 vaccination program, while in 2020 it was doomscrolling, the practise of continuing to read negative stories in our news feeds.
Click here to view the the full list of contenders for Macquarie Dictionary's Word of the Year.
Annabelle Lukin is an Associatee Professor and senior lecturer in the Department of Linguistics, Macquarie University.
/Public Release. This material from the originating organization/author(s) may be of a point-in-time nature, edited for clarity, style and length. The views and opinions expressed are those of the author(s).View in full
here
.